Concert Review: ARW (Jon Anderson, Trevor Rabin, Rick Wakeman)
Venue: Hard Rock Live in Hollywood, Fla. – 10-12-16
Photos by: Larry Marano Photography
It had been near 20 years since I last saw Yes with Jon Anderson. Since then I have seen the current and revised lineups of Yes numerous times and while the shows are always good, when the news came that Jon Anderson was going to go tour performing Yes music, with Trevor Rabin and Rick Wakeman no less, there was no way I was going to miss this show. Of course, the plan was to see the second show of the out on Oct 6th. Hurricane Matthew had other things in mind and forced a rescheduling of the show to Oct 12th. The wait was worth it, as it was an incredible show with amazing musicianship and brilliant songs, many of which had not been performed in years.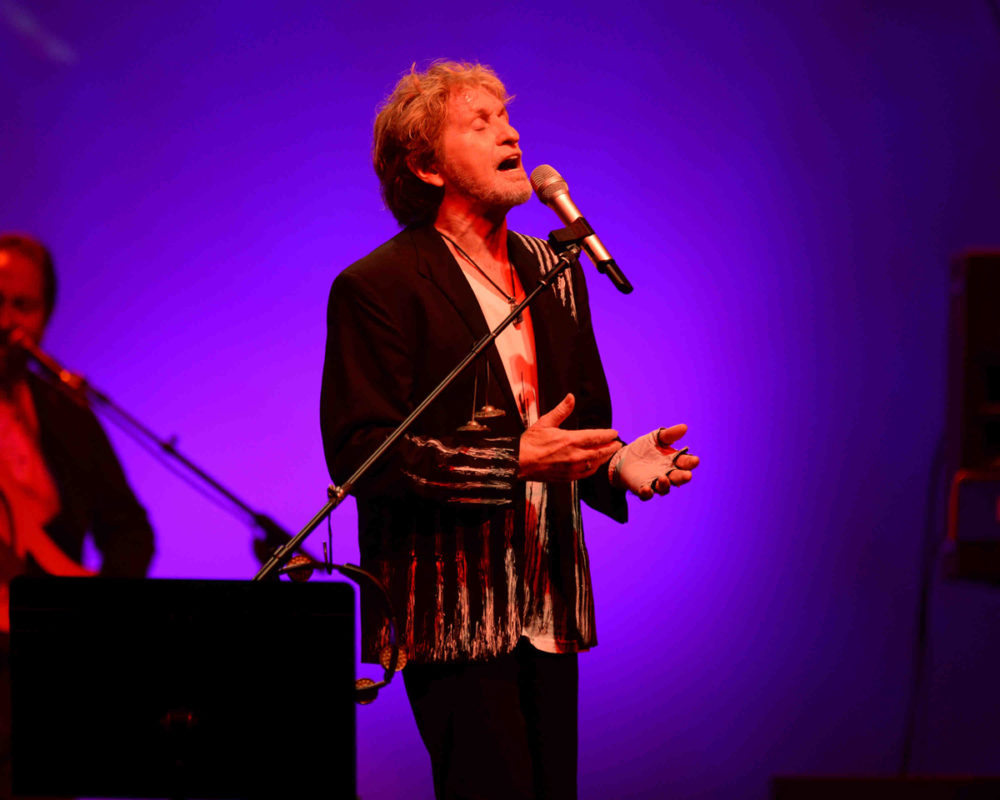 There has been a lot of talk on forums as to whether Jon, Trevor, and Rick could still play these songs and do them justice. The answer is a resounding "YES!" The performances were as if the members were transported from 30 years ago. Jon led the charge with his charm and majestic vocals, smiling through each song, and conducting as he waved his arms in synch with every drum hit and riff change. Trevor Rabin showed no signs of forgetting how to be an on-stage performer, since he left 20 years ago and, Rick Wakeman, wearing his cape, commanded the stage with his musical brilliance. Lou Molino on drums and Lee Pomeroy on bass were a more than solid rhythm section. Pomeroy performed The Fish in honor of Chris Squire and absolutely did it justice. There is no wonder he is such high-demand, having just finished touring with ELO and before that Steve Hackett.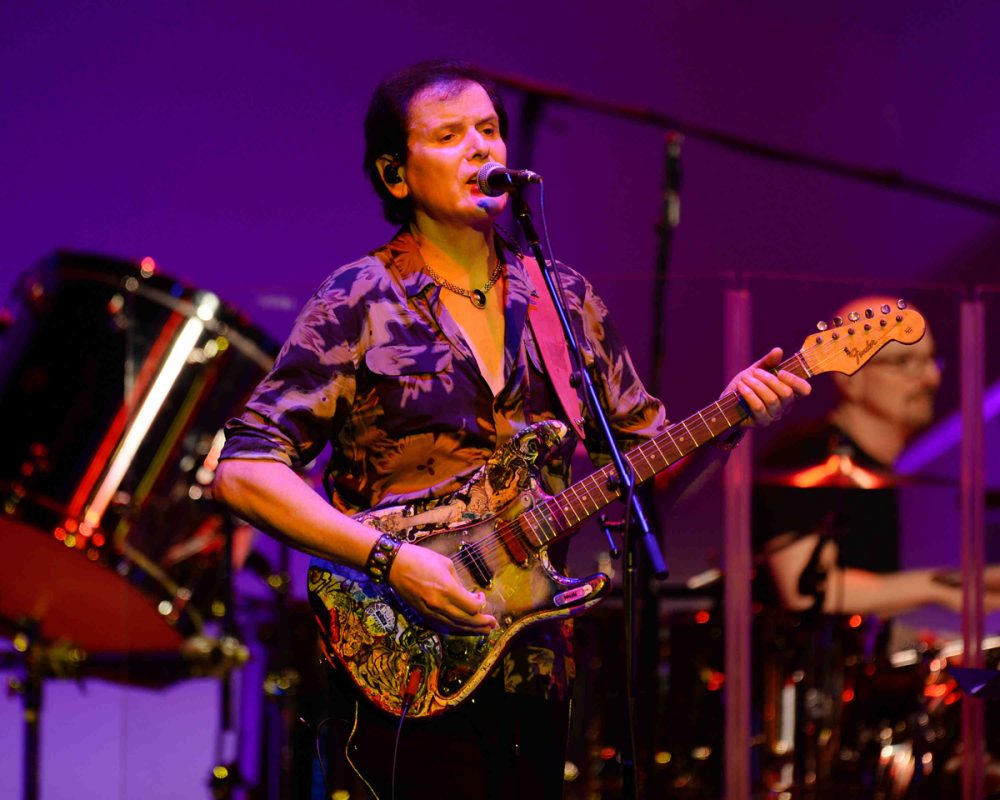 There has also been interest in the setlist and how it might include more Rabin-era material. In an interview with The Prog Report, in fact, Rabin had said they would play "Shoot High Aim Low" and songs off of 'Talk'. This has turned out to not be the case. Of course, some more songs like the curiously omitted "Changes" and songs from the 'Talk' album, would be welcome, but in sitting through the mix of the 70s classics along with a few later-era songs, it ended up being a perfect blend of material and the audience seemed to agree as the classics still are the songs that get people on their feet.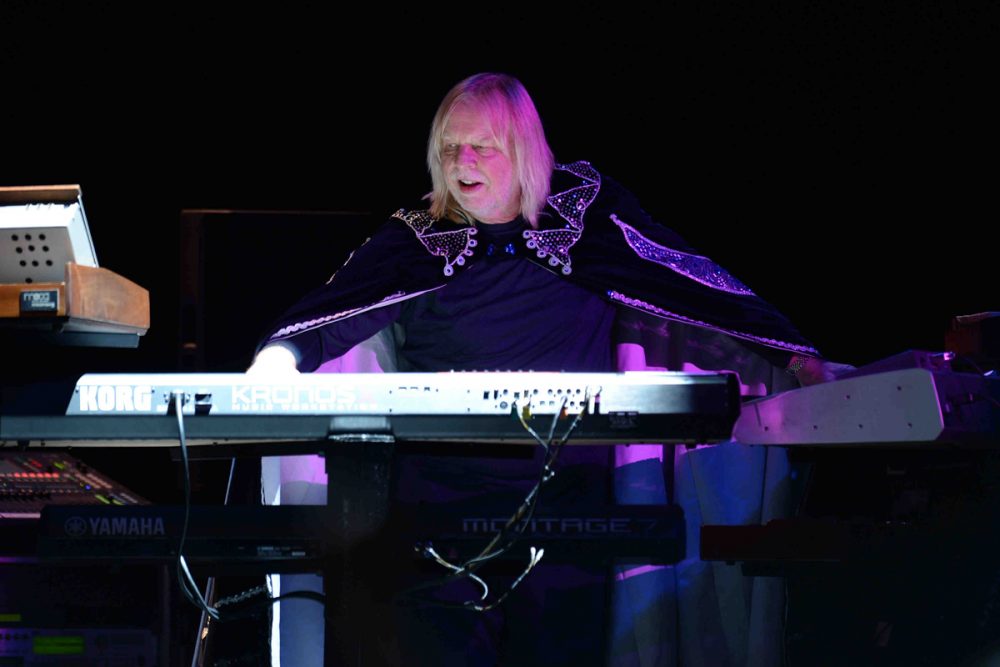 After opening with the instrumental "Cinema" the band rolled into "Perpetual Change" and the sonically powerful "Hold On." Hearing this song live after it being left dormant for decades, really sparked excitement in the crowd. What followed was alternating between a few 70s classics and Rabin-era material, highlighted by "Lift Me Up" which Trevor sang with ease as he hit all the high notes. The middle of the set is where the band really hit their stride with "Rhythm of Love" followed by "Heart of the Sunrise", which came off as perfect as ever, the band hitting every sharp turn and Jon nailing every glorious word. "Awaken" was the long epic of the set, and found Jon forgetting to words to a verse, to which he just smiled and powered through. He sang the forgotten lyrics after the song was over. They then played the opening of the B-side "Make it Easy" as they led into "Owner of a Lonely Heart". The extended jam found Trevor Rabin and Rick Wakeman walking through the audience and greeting fans face to face. They came back for the encore of "Roundabout" as the entire audience stood and sang along.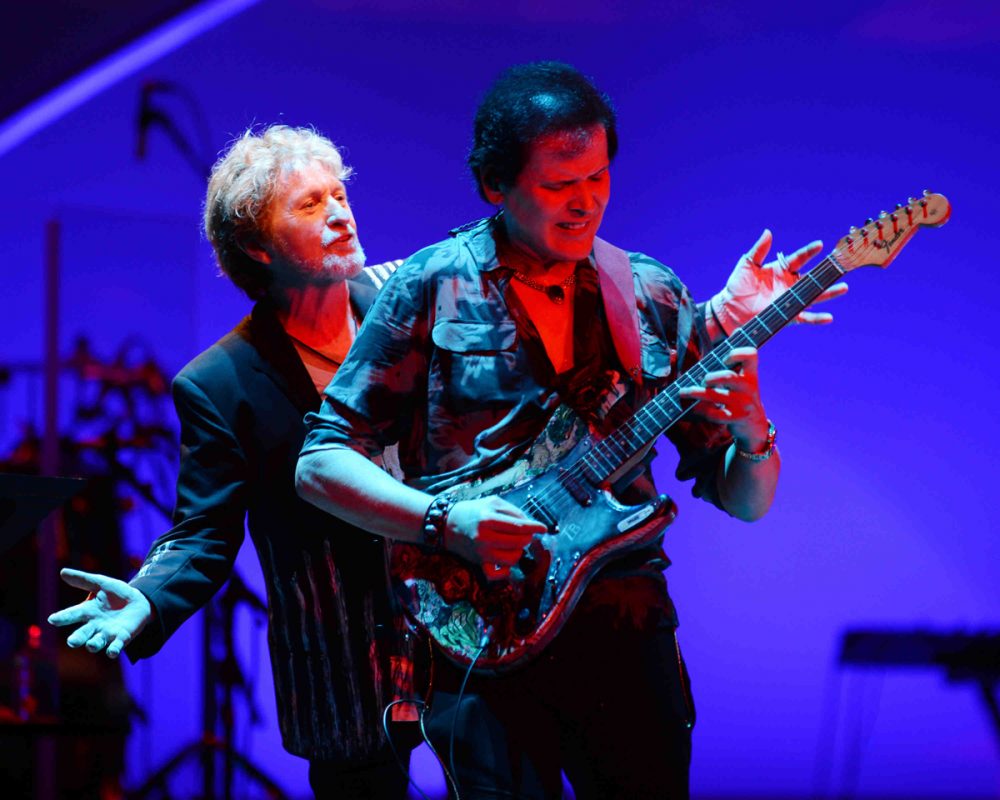 By the time the show was over, no one could express anything but joy and gratefulness to this trio for coming together and celebrating some of the best music ever created. Icons like Jon Anderson, Trevor Rabin, and Rick Wakeman, are not celebrated enough and it is great to see them out there again. If there was a Yes show to see, this is the one.
Setlist: http://www.setlist.fm/setlist/arw/2016/hard-rock-live-hollywood-fl-63fd2e63.html