One of rock's great guitarists, Tony MacAlpine, known for his incredible instrumental guitar albums, has been very busy of late, following a health scare a while back.  MacAlpine released his album Death of Roses last year and is now getting ready to tour Latin America where he will play his classic album Maximum Security in its entirety.  We were able to catch up with the guitar master following a recent visit to annual NAMM (National Association of Music Merchants) show in Anaheim, California.
TPR: You seem to be doing better since the health scare, everything going ok now?
Tony: Thanks!
My wife and I are indeed doing much better and all tests are clear. It has been quite a while actually, so we are full steam ahead with everything I am involved with. We do appreciate all the love, support, and concern; it's helped us a ton to get through all that we had to face!
You have a tour coming up in Latin America in March 3-11th, playing the album Maximum Security in its entirety, why the decision to do that?
Its been a request of many promoters for us to cover that record in it's entirety. We were playing the Entire album in celebration of it's anniversary when i unfortunately was side-tracked with some issues so this is a continuation of that. We had planned on playing in South America but had to postpone; so here we are now, ready to go get it done for the good people there!
Any unexpected challenges in revisiting the entire album?
Oh I wouldn't say challenges but there have been a lot of years passed since the inception of that release so naturally we have many new ways to express ourselves when we interpret what was recorded. That is the true essence of mystery and wonder in music, because time gives a player and composer a completely fresh and unique view of the terrain; one in which that luxury was not afforded prior because of course it was new at the time. We enjoyed the same type of pleasure when we performed "Edge of Insanity" live for the same reason!
How much has changed since writing that album in how you approach an album today?
Well everything has changed. For instance, in how we record using computers instead of tape machines and this naturally has a direct influence on how your creative thought process functions. Also, we hardly ever perform tracks at the same time in the same place..most players record at their own studios now.
Other than that the actual writing and composition process is the same. If you don't have any motivation you will have nothing to write. Thankfully, I have not run into a rut and have been quite motivated these days when it comes to writing.
Your last album 'Death of Roses' was said to be part of a 2 part release, any update on the next release?
There are no updates at the moment, but it is the second installment of a two-part series and I am still writing and experimenting with the ideas that I have uncovered. More soon to come.
Are you always still writing new material?
Well it depends really on what my schedule is like and, of course, what the demands are and what deadlines I am faced with having to meet. Lately, we have been revisting some of the older songs I have composed so we can include them in the new set of songs that we perform live.
Any other new projects in the works?
Nothing at the moment; just flying solo for the time being..
You have always been a staple at NAMM, recently you played a bash with Stu Hamm, Mohini Dey, and Gergo Borlai. What was that like?
That was a great deal of fun! We put that set together fairly quickly and, of course, the gig went by in a flash. I think it would have been even more fun to take something like that and bring it out on the road… who knows, maybe we would have even more fun doing a proper run than just a one nighter. NAMM is always funny that way though, because you get reconnected with people that you haven't seen in quite some time..so there is a bit of relearning the personalties of people all over again. Mohini, Gergo, and Stu are all such wonderful talents and it's always a blessing to play music with them!!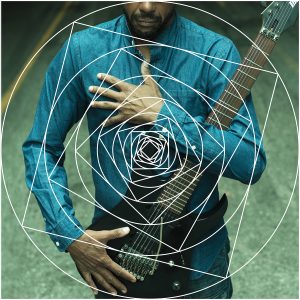 Get the latest album from Tony MacAlpine – Death of Roses at: http://tonymacalpine.spinshop.com/
Visit Tony online:
tonymacalpine.com • facebook.com/tonymacalpineofficial • twitter.com/tonymacalpine