THRESHOLD returns with their 12th full-length album Dividing Lines, which is set to be released on November 18th via Nuclear Blast Records.
Check out the new single "Complex" here: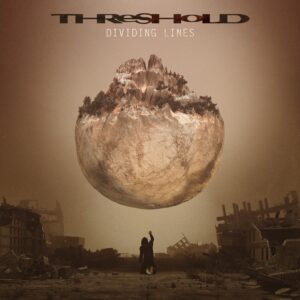 Dividing Lines marks the second album since the return of former vocalist Glynn Morgan, who reunited with the band on their previous effort Legends Of The Shires (2017). A darker album than Legends Of The Shires, the band has described it as "Legends' darker, moodier older brother".
Pre-order Dividing Lines here: https://bfan.link/dividing-lines
Tracklist:
1. Haunted
2. Hall Of Echoes
3. Let It Burn
4. Silenced
5. The Domino Effect
6. Complex
7. King Of Nothing
8. Lost Along The Way
9. Run
10. Defence Condition
MORE INFORMATION
Line up:
Glynn Morgan | vocals
Karl Groom | guitars
Richard West | keyboards
Steve Anderson | bass
Johanne James | drums