The Tangent, the progressive rock group led by Andy Tillison, recently announced their 11th studio album 'Auto Reconnaissance' on August 21st, 2020.
Today they launch the video for 'The Tower Of Babel', filmed with each member remotely. Watch it now here:
Andy comments: "'The Tower Of Babel' is a new field of work for The Tangent, a real attempt to do the kind of highly complex popular song that Steely Dan excelled at. It seeks to appeal at as many levels as possible whether for the subtle chord structures, instrumental solos or for the catchiness of the choruses. It's probably the first time the band ever wrote something with a specific view to it being a "single" release. In the end, the four minute song took longer to write than either of the two epics that it shares the album with. The song is a humorously cynical look into the way technology has helped Bureaucracy become even more invasive in our lives, from "Tick The Box" job application forms – to directed advertising – via phone calls which tell you to "use the website instead"."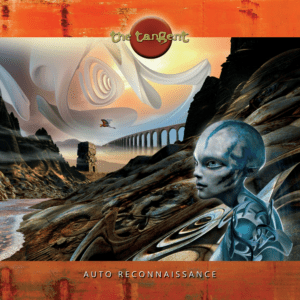 'Auto Reconnaissance' will be available as Limited CD Digipak (incl. bonus track), Gatefold 2LP + CD + LP booklet & as Digital Album, all featuring the artwork of Ed Untisky, whose visuals have not been seen on a Tangent album ince 2014's 'A Spark In The Aether'.
The full track-listing can be found below:
1. Life On Hold
2. Jinxed In Jersey
3. Under Your Spell
4. The Tower Of Babel
5. Lie Back & Think Of England
6. The Midas Touch
7. Proxima (Bonus Track)
The Tangent are the following players:
Andy Tillison – Vocals, Lyrics, Keyboards, Composer
Jonas Reingold (The Sea Within, Steve Hackett Band) – Bass Guitar
Theo Travis (Soft Machine, David Gilmour, Travis-Fripp) – Sax & Flute
Luke Machin (Maschine, Francis Dunnery Band) – Guitar
Steve Roberts (David Cross Band, ex Magenta, Godsticks) – Drums