The Security Project, featuring members of King Crimson, Shriekback and Peter Gabriel's original band bring the genre-less masterpieces of Peter Gabriel into the 21st Century on their new live album "Live 1". Seattle-based Trey Gunn and Michael Cozzi join esteemed drummer Jerry Marotta and NY keyboardist David Jameson to harness the core of these songs. Added to the pedigree of these players is the voice of Brian Cummins, whose interpretations add haunting authenticity to the immaculate arrangements.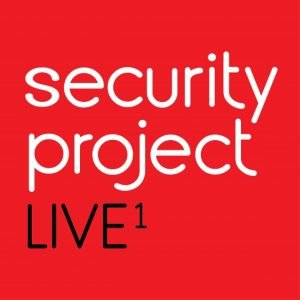 These live recordings are a first – no one has dared take on Peter Gabriel's material at this level before!
Jerry Marotta says: "Peter was always great at setting the table for us as musicians; he always got us started with great ideas… As we were creating SECURITY we had no idea we were making something so unique… I'm proud that with Security Project we're able to deliver the deepest of those songs, and do it with real conviction — playing them live."
Marotta and Gunn first met when recording "The First Day" with David Sylvian and Robert Fripp in Woodstock, NY. Their friendship and musical partnership eventually led to The Security Project.
Says Trey, "This material is ridiculously special. Of course, Peter is a special artist. But the material on his first few records, especially the 3rd and 4th ones, are productions with no peer. The Security Project can really play these epic pieces. We bring the same level of detailed precision to arrangements that are present in the originals. And then some. We not only play some of the pieces authentically we also take many pieces and put our own twist on them. 'Here Comes The Flood' and our melding of 'Games Without Frontiers' with 'Of These, Hope' from 'The Last Temptation of Christ' soundtrack are just two examples."
Track listing
1. Lay Your Hands
2. I Don't Remember 
3. No Self Control
4. The Family & Fishing Net
5. I Have The Touch
6. Intruder
7. The Rhythm Of The Heat
8. San Jacinto
9. Games Without Frontiers / Of These, Hope
10. Here Comes The Flood
11. Back in NYC
12. Biko
Featuring:
Jerry Marotta – Drums & Percussion, Backing Vocals, Lead Vocal (tr.11 – Back in NYC)
Trey Gunn – Touch Guitar, Backing Vocals
Brian Cummins – Lead Vocals
Michael Cozzi – Guitar, Backing Vocals
David Jameson – Keyboards, Eigenharp