American Alt-Prog rock masters Thank You Scientist are proud to present today, "FXMLDR," from their forthcoming 84-minute full length album, 'Terraformer,' due out on June 14th.
"The video is a special LIVE performance of FXMLDR, recorded using 100% solar power, courtesy of our friends at THE SUN LAB. If you're the observant type, you may notice a few hundred extra band members. With some frantic planning (and even more frantic arranging), we were able to meet up with DCI world champions THE BLUE COATS for this very special performance." The band started a relationship with The Blue Coats after they performed several TYS compositions for their 2017 concert season.
You can see the solar-powered live performance for "FXMLDR" here:
Guitarist Tom Monda about the album: "This album probably features some of Sal's most personal lyrics, juxtaposed with some far reaching and topical stuff that is new for us. There are conceptual threads linking the music and lyrics but we prefer that the listeners discover and interpret them on their own. Terraforming in really general terms is taking a planet or some type of celestial body and making it inhabitable for humans. I thought this was a fitting metaphor for the band, in terms of the changes we had gone through in the past two years. I felt totally creatively renewed, and I think scope of the album speaks to that."
Pre-orders for Terraformer also begin today at www.thankyouscientist.merchnow.com.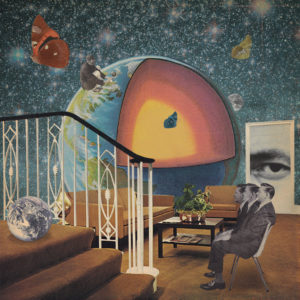 Tracklisting:
1 Wrinkle 2:32
2 FXMLDR 7:56
3 Swarm 6:25
4 Son of a Serpent 8:06
5 Birdwatching 3:41
6 Everyday Ghosts 10:03
7 Chromology 9:49
8 Geronimo 6:15
9 Life of Vermin 8:11
10 Shatner's Lament 1:13
11 Anchor 9:56
12 New Moon 2:01
13 Terraformer 8:07