ENGLAND – Magnolia, the 10th studio album from U.K. rock quartet, The Pineapple Thief, is out now in North America on Kscope.
The new record is currently streaming in its entirety on Soundcloud at: https://soundcloud.com/kscopemusic/sets/the-pineapple-thief-magnolia-album-stream/s-tlChQ.
Magnolia follows the acclaimed 2012 album All The Wars and marks an important turning point for The Pineapple Thief, as it expands its musical horizons beyond the progressive sphere. Recorded at Snap Studios and mixed at Strongroom Studios in London, Magnolia represents the ultimate culmination of Soord's ongoing quest to raise spirits and connect. A devastating yet uplifting collection of 12 beautifully crafted songs, it showcases the band's intuitive chemistry and soulful demeanor, cramming a vast array of emotional shades and inspirational ideas into its 47 mesmerizing minutes. Veering from the strident opening assault of "Simple as That" through to the cinematic sweep of the closing track "Bond," it marks an important step in the band's story, while skillfully encapsulating everything that has made its musical journey such a relentlessly fascinating one.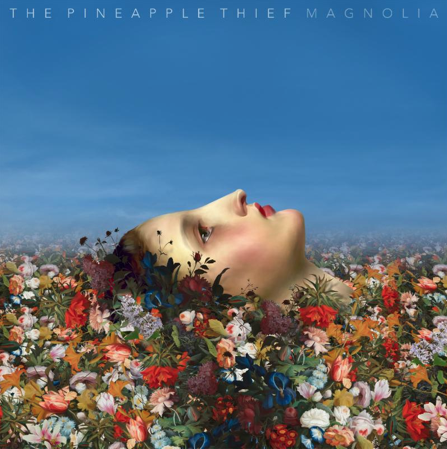 1 Simple as That (04:01)
2 Alone at Sea (05:21)
3 Don't Tell Me (03:35)
4 Magnolia (03:47)
5 Seasons Past (04:14)
6 Coming Home (03:06)
7 The One You Left to Die (04:19)
8 Breathe (02:35)
9 From Me (04:31)
10 Sense of Fear (04:31)
11 A Loneliness (03:22)
12 Bond (04:31)
Magnolia can be purchased today on iTunes at: https://itunes.apple.com/us/album/magnolia-deluxe-version/id905388556, Amazon.com at: http://www.amazon.com/gp/product/B00LVH0SW6/ref=dm_ws_ps_cdp?ie=UTF8&s=music or through the Kscope web-store at: https://www.burningshed.com/store/kscope/.