Concert: Devin Townsend with Haken
Venue: The Limelight, Belfast, N Ireland, UK –
Date: Dec 7th, 2019
Images and Words: Geoff Bailie
With the end of the year/decade approaching, lists are being written – and it's not surprising to see Devin Townsend's Empath album on many of the 2019 Top 10 lists. Plus, in so many ways, the 2010s have been the decade of Haken's ascendency in the world of prog. Therefore it was amazing to see the two would be pairing up for European (and in 2020 USA) shows, particularly when they venture of the "little visited by prog bands" island of Ireland (yes Sons of Apollo and Geoff Tate we know you came too!).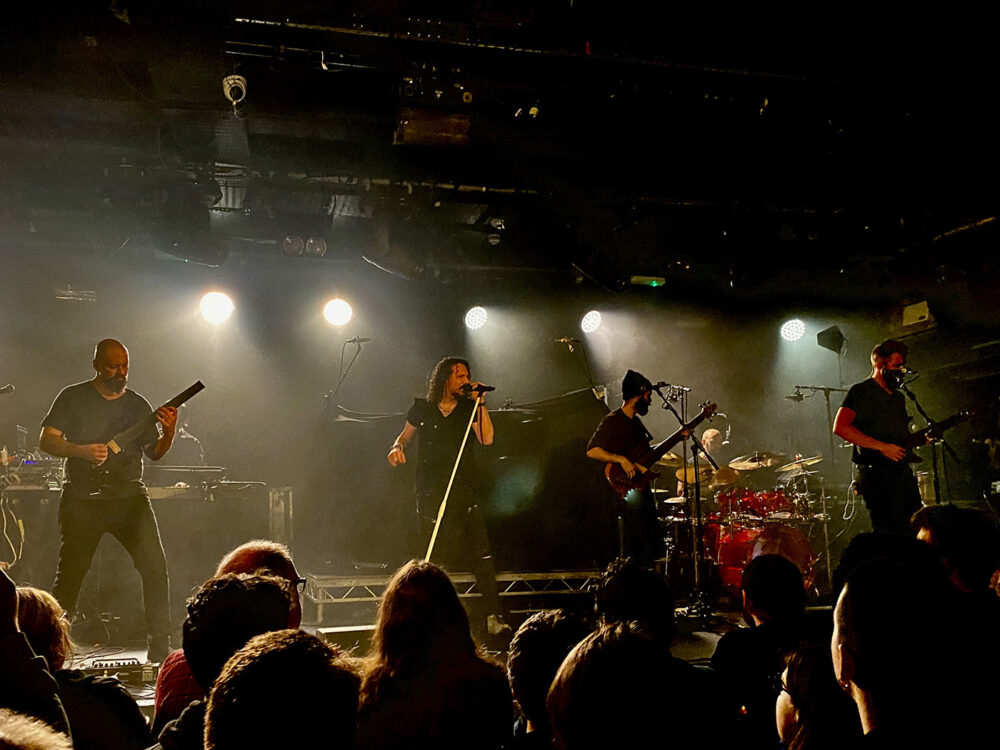 The 750 capacity Limelight was packed on a busy pre-Christmas night, and an early start didn't deter the many who turned up to see Haken perform the opening set. With, it seemed, a crowd who were less familiar with their catalogue, they had crafted a perfect 45 minute summary, centered on the heavier material from 2018's Vector album, as suited to the audience's taste – and it worked! The opening double whammy of Puzzle Box and A Cell Divides set out their game plan and with Ross Jennings in full front-man mode, the crowd get engaged. Nil By Mouth was high in many prog fans 2018 playlists and it formed the centerpiece of this set, with Richard, Charlie and Connor shredding this instrumental now-classic. A small stage (and Morgan Agren's drum kit already set up centre stage) meant Diego and Ray were a bit hidden in the back, but they certainly made their presence felt. Crowd pleasers Cockroach King (being played despite Ross's admission they're bored playing it) and 1985 closed things off with many in the crowd won over to just what this band are capable of.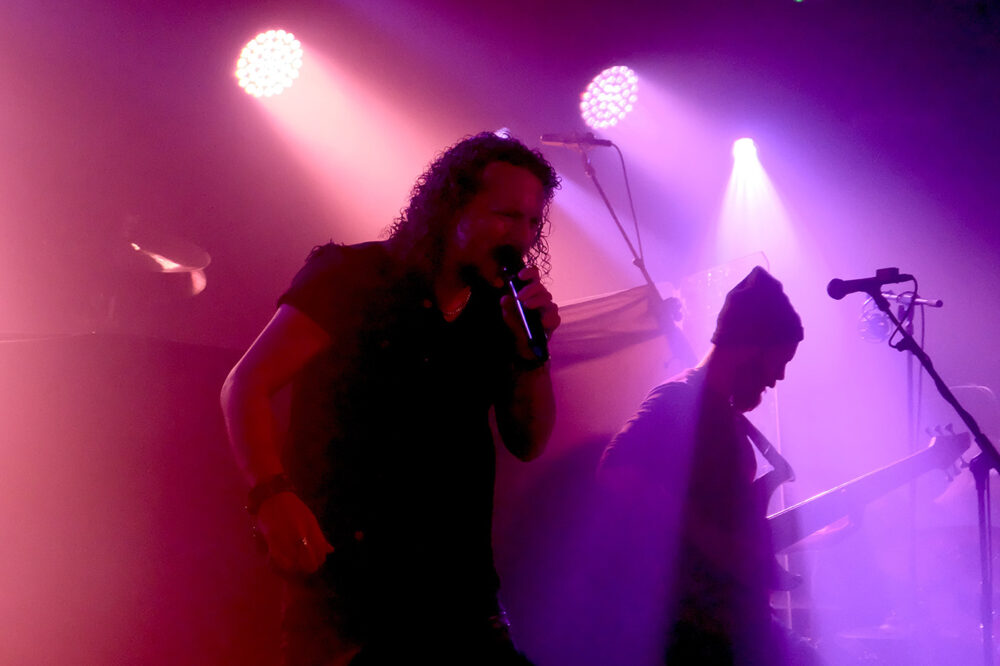 Haken's excellent set played it relatively straight when compared to what Devin had in store. With the band members strolling on to the stage one at a time, with only some steel guitar music to back then, dressed mainly in Hawaiian shirts, carrying pina coladas, two things were clear: firstly that this was going to be a fun show and secondly, if we needed reminding, with the calibre of musicians on stage tonight, this band is capable of anything. Announcing the band for this tour, Devin made a video outlining the reason each band member had been selected, with the underlying aim that this would be a line up that could include a large element of improvisation, allowing him to move from the more preprogrammed sets of previous years. Empath's elaborate soundscape mean guitar bass and drums was never doing to be enough, and so with 10 band members on stage, the full breadth of sounds and styles were accessible.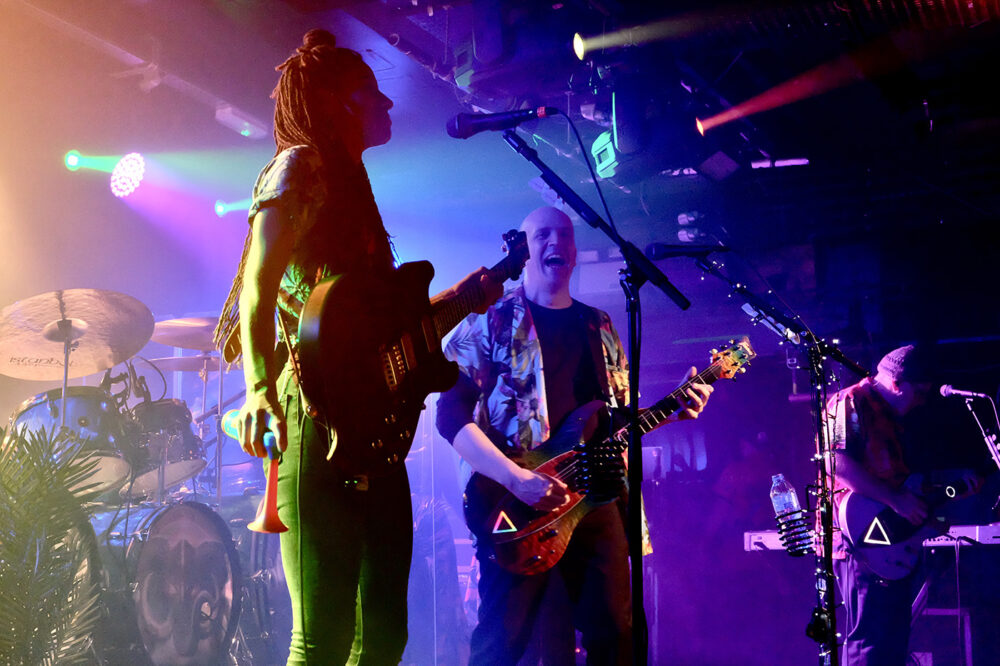 The Hawaiian attire was in perfect sync with opening track Borderlands' good-life melody and lyrics, with Devin in full crooner mode until… 90 seconds in things start changing up! Morgan Ågren, veteran for Kaipa for almost 20 years is a show stealing drummer perfectly suited to the material, bolstered by Nathan Navarro, who also played in the Empath album, on bass. The twists, turns and dynamics, even of this opening song hinted at the roller coaster ride we were in for. Not one to subscribe to the "How y'all doin – great to be here in " club, Devin immediately engaged with the audience, stressing how tonight was an on and off stage collaboration. It's hard to explain, if you weren't there, actually how funny his rap was about the hemorrhoid he had developed on tour (get well soon!) – and, I can honestly say it's the first gig I've attended where the artist asked the audience to shout "Soup Nuts" to return for an encore.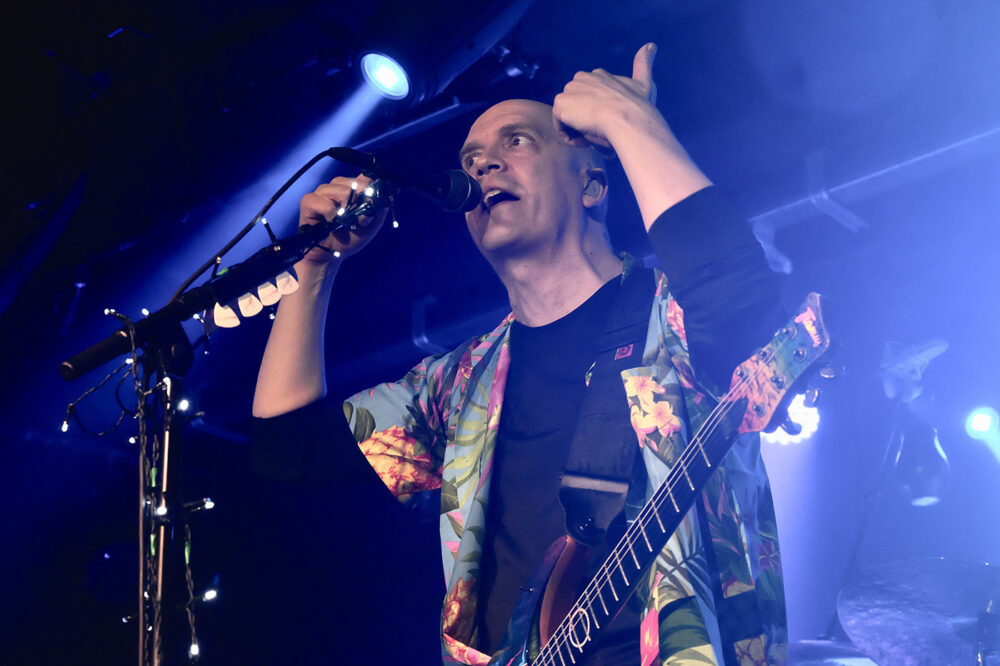 The music throughout the show was simply amazing. The band moved nimbly from the incessant War from 1998's Infinity album to Coast, one of several songs from the DTP album, to the full throated "Burn" of Heaven Send. The duo of legend Mike Keneally along with Markus Reuter on touch guitar ensured that the stringed instruments conjured a range of sounds and the players exuded the sheer joy and fun of being on stage, often cracking up at Devin's chat or facial expressions. In the back corner, sporting pineapple glasses was Diego from Haken, covering all sorts of keyboard craziness and looking like he was having the time of his life.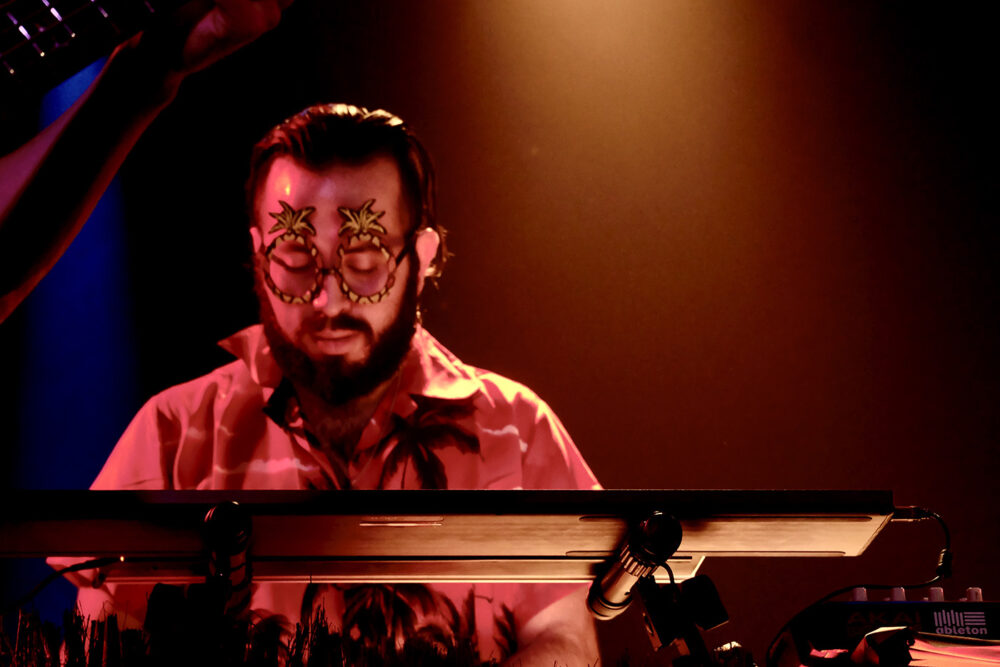 The Empath album contains some incredible choirs and vocals – live these were covered by three backing singers and Che Aimee Dorval, who waltzed with Devin during Why? (it must have been very puzzling for anyone who arrived during that song, not just the ruffed skirt he was wearing!). You could tell you were among devoted fans when you hear the singalong volume for a recent album track, and the whole hearted involvement of the crowd in Lucky Animals and Genesis. An acoustic stripped back version of Spirits Will Collide closed the main set in great style with the female singers used to full effect.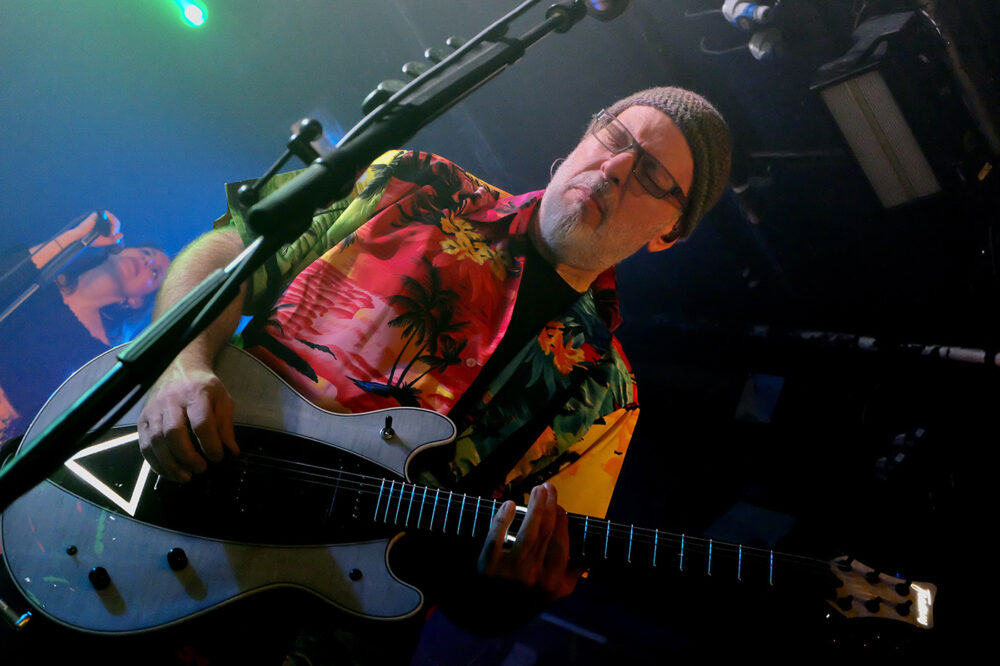 Shouts of "Soup Nuts" brought the band back for an encore as promised and… well having been accustomed to expect the unexpected, an encore of The Tramps' Disco Inferno was still a surprise. The final track, Kingdom, was less surprising but an epic ending to a great show. The American legs of the tour starts in 2020 and it's one not to be missed.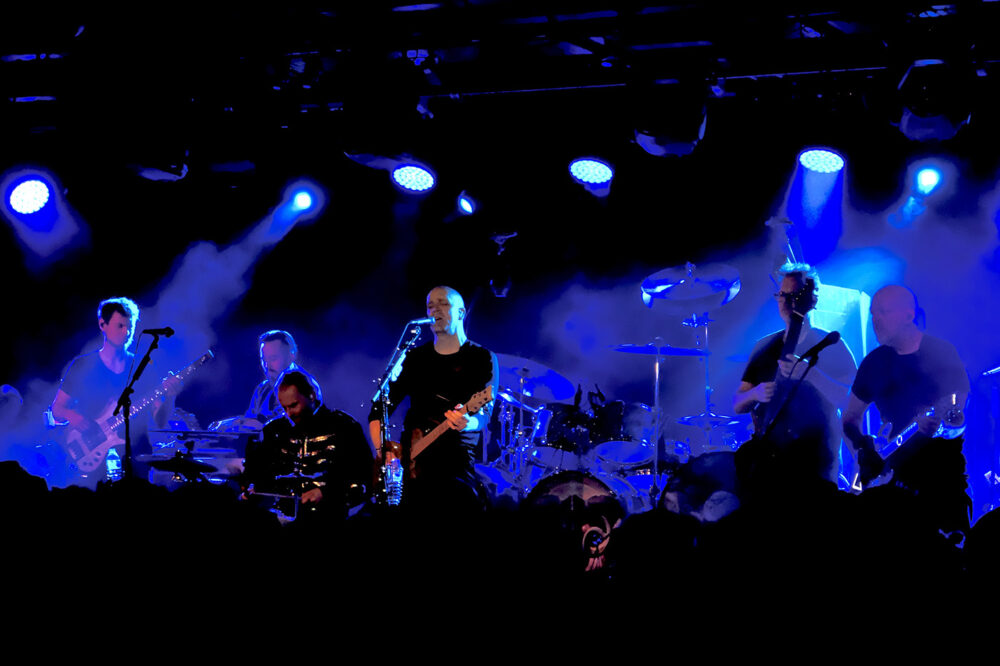 Haken set list:
Puzzle Box
A Cell Divides
Earthrise
Nil by Mouth
Cockroach King
1985
Devin Townsend set list
Borderlands
Evermore
War
Sprite
Coast
Gato
Heaven Send
Ain't Never Gonna Win
Deadhead
Why?
Lucky Animals
Genesis
Spirits Will Collide
Encore:
Disco Inferno
Kingdom