The Neal Morse Band, now NMB (Neal Morse, Mike Portnoy, Randy George, Eric Gillette, and Bill Hubauer) have announced their much-anticipated fourth studio album 'Innocence & Danger' due out on August 27th, 2021, and this time it is not a concept album.
Mike Portnoy says "After two sprawling back to back double concept albums in a row, it was refreshing to get back to writing a collection of unrelated individual songs in the vein of our first album."
Indeed, making this album came easy to the band; while the initial inspiration came particularly from Bill Hubauer (keyboards) and Randy George (bass), the ideas flowed from everybody from there on, as George recalls: "I am excited about the level of collaboration that we achieved on this one. We even went in with a lot of ideas that weren't necessarily developed, and I think in the end we have something that represents the best of everybody in the band."
In fact – like its two acclaimed predecessors – Innocence & Danger is a double album by inspiration, rather than design, as Portnoy explains: "As much as we wanted to try and keep it to a single album after having just done two double albums, we wrote so much material that we found ourselves with our third double album in a row! That's pretty prog!"
There is also plenty in Innocence & Danger to excite those prog fans who have a thirst for epics, as Neal Morse explains: "There's one half hour epic and another that's about 20 minutes long. I really didn't realize that they were that long when we were recording them, which I guess is great because if a movie is really good, you don't realize that it's three hours long! But there are also some shorter songs: some have poppier elements, some are heavier and some have three part acoustic sections. I'm excited about all of it, really."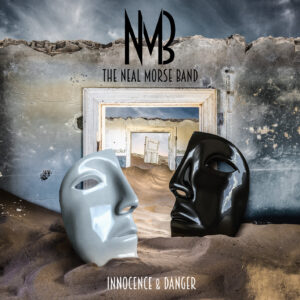 CD 1 (Innocence):
1. Do It All Again 08:55
2. Bird On A Wire 07:22
3. Your Place In The Sun 04:12
4. Another Story To Tell 04:50
5. The Way It Had To Be 07:14
6. Emergence 03:12
7. Not Afraid Pt.1 04:53
8. Bridge Over Troubled Water 08:08
CD 2 (Danger):
1. Not Afraid Pt.2 19:32
2. Beyond The Years 31:22
The album will be released as a Limited 2CD+DVD Digipak (featuring a Making Of documentary), 3LP+2CD Boxset, Standard 2CD Jewelcase & Digital Album, featuring art-work by Thomas Ewerhard (Transatlantic). Pre-orders start on June 18th.
Transatlantic – The Absolute Universe: The Breath of Life (Album Review)