Nick D'Virgilio
,
N
eal Morse
&
Ross Jennings
talk about their new collaboration and debut album 'Troika', with The Prog Report's Roie Avin. The debut album is out on Feb 25th, 2022.
Watch part 1 of the 3 part series here
The band recently shared the video from the album's second single and open-ing track "Everything I Am", directed by Christian Rios.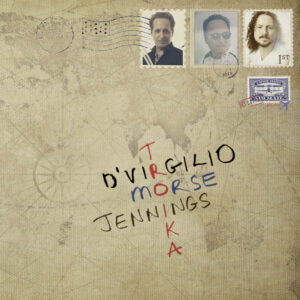 Tracklisting:
1.Everything I Am (5:43)
2. Julia (6:07)
3. You Set My Soul On Fire (3:22)
4. One Time Less (4:53)
5. Another Trip Around The Sun (4:39)
6. A Change Is Gonna Come (4:24)
7. If I Could (4:02)
8. King For A Day (5:47)
9. Second Hand Sons (4:43)
10. My Guardian (3:43)
11. What You Leave Behind (4:16)
'Troika' will be available as Ltd. CD Edition / Gatefold 2LP+CD / Digital Album. Each format includes a bonus alternative version of the track 'Julia' and is available for pre-order here: https://dvirgiliomorsejennings.lnk.to/Troika