Rising young metallers Next To None have announced the release of their forthcoming second album 'Phases' through InsideOutMusic in Europe on the July 7th, 2017. This comes off the back of the band's first ever European tour alongside label-mates Haken, as well as forthcoming dates supporting Mike Portnoy's much anticipated Shattered Fortress show.
The band comments: "We're so excited to finally be releasing our new album. We feel it's a huge step forward for the band and shows a much heavier and much more technical side.
This album is very special to us because it's the first time we recorded and self-produced our entire album. We were able to create music that it completely our own. Every note, every sound, every word, came from us and we can't wait for you all to hear it.
Working with Adam Nolly Getgood on the mix has been one of the highlights of this recording for us. He captured the exact sound we wanted right from the start.
Doing this upcoming tour with The Shattered Fortress will be a great opportunity to premiere this new material to an audience that will surely get where we're coming from"
You can find the full track-listing below and artwork below: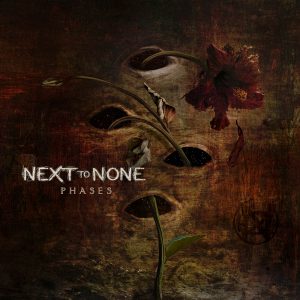 1. 13
2. Answer Me
3. The Apple
4. Beg
5. Alone
6. Kek
7. Clarity
8. Pause
9. Mr Mime
10. Isolation
11. Denial
12. The Wanderer
The full list of upcoming tour dates alongside Mike Portnoy's Shattered Fortress are as follows:
28th June – Koko, London, UK
1st July – Trianon, Paris, France
2nd July – Slagthuset, Malmo, Sweden
3rd July – Kulturfabrik, Esch Sur Alzette, Sweden
4th July – Teatro Della Luna, Milan, Italy
5th July – Z7, Pratteln, Switzerland
6th July – 013, Tilburg, Holland
8th September – Prog Power USA, Atlanta GA, USA
10th September – El Plaza Condesa, Mexico City, Mexico
24th September – Irving Plaza, New York City NY, USA
Formed in 2012, and based in Lehigh Valley area of Pennsylvania, the foursome released their well-received debut 'A Light In The Dark' during 2015 on InsideOut. But if this set a template for the band's style, then this has now been excitingly stretched.
"We actually began to write songs for the new record as soon as we finished the first one," explains drummer Max Portnoy. As previously, this involved the duo of Portnoy and vocalist/keyboard player Thomas Cuce collaborating in this part of the process. And, also to some extent mirroring 'A Light In The Dark', there's a partial concept here. "On the previous album we had six tracks which were lyrically linked. But it did not stretch throughout all the
songs. This time, we have four tracks which deal with the idea of grief. However, that isn't reflected on the entire record."
The new 12-track album (including two short instrumental passages) marks the recording debut of new guitarist Derrick Schneider who replaced Ryland Holland last year, (the line-up is completed by bassist Kris Rank). "Ryland wanted to go to college, and is now going to Berklee College Of Music, whereas the rest of us wanted to be in the band full-time. So, there was no way that he could carry on with us. And we were very lucky to find someone immediately to take over. He was recommended to us by Bumblefoot (the ex-Guns N Roses guitarist who guested on the first record) and he was the only guy we tried out that fit perfectly. Musically and personally he fit straight in with us. One of the things he does so well is shred on guitar but he also has great voice and plays very heavy which has made a difference to our style and sound."
Although the album was mixed by the Grammy nominated Adam "Nolly" Getgood (Periphery), the band have produced themselves this time, a decision Portnoy insists has been of immeasurable help.  "It's a collective production, with all of the band having their say. We had strong ideas as to how we wanted this album to turn out, and if we'd brought in an outside producer, then this could have changed. So, it was best for us to stick together and follow our own vision." The recording process started early last October, with the drum parts being recorded at Neal Morse's Radiant Studios in Nashville; these sessions were engineered by Jerry Guidroz. "We then spent about four months at Thomas' home studio (Battery Powered Studios) doing the rest of the work; Thomas was the engineer for those sessions. We were in there every day until 3am. I don't know how Kris coped, because he was going to school after we'd finished in the studio and getting just a couple of hours' sleep.
Portnoy believes Next To None have become a sharper and more challenging band with 'Phases'. "I suppose you could say that we've done here is do more of everything we did before, but the greater experience we now have has helped us become better at what we want to do. This time around, there are no guests featured, as was the case on 'A Light In The Dark', and as it's just the four of us you are getting more of what we want to express to everyone, musically and lyrically."