The New Release Spotlight is a roundup of new and recently released albums.
---
Wilderun – Epigone (Jan. 7th, 2022)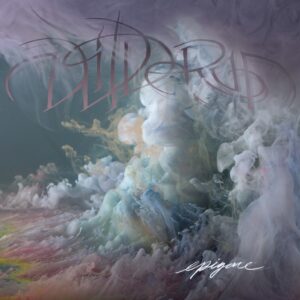 Epigone is Wilderun's 4th album and the follow up to their acclaimed Veil of Imagination release. If you have not heard the band before, think mid-era Opeth but with less growling. There is a lot to love on this album from the gorgeous orchestration to Evan Berry's brilliant vocals, to the brilliant interchange from acoustic to heavy.  Kicking off with the delicate opener "Exhaler" the band immediately captivate before blowing the doors off with the epic "Woolgatherer." "Identifier" is another highlight on the album showcasing the group's musicianship and penchant for sneaking in hooks into unexpected places.  This is definitely one to check out.
Order here: https://wilderun.lnk.to/Epigone
Tracklisting:
1. Exhaler (4:44)
2. Woolgatherer (14:11)
3. Passenger (9:58)
4. Identifier (11:32)
5. Ambition (2:41)
6. Distraction I (4:56)
7. Distraction II (5:39)
8. Distraction III (5:46)
9. Distraction Nulla (3:15)
Total Time 62:42
Bonus tracks (only on CD) :
10. Everything in Its Right Place (cover version) (3:57)
11. Exhaler (synth mix) (4:32)
Evan Berry / vocals, guitars, piano, composer
Joe Gettler / lead guitar
Wayne Ingram / orchestration
Daniel Müller / bass, synths, orchestration
Jonathan Teachey / drums
---
John Lodge: The Royal Affair and After (Jan. 14th, 2022)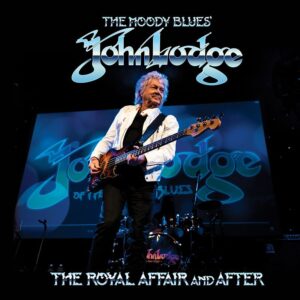 Rock icon John Lodge returns with a live collection culled largely from The Royal Affair Tour from a couple of years ago which saw the legendary bassist join Yes and Asia for a prog extravaganza.  Lodge was in top form on that tour and that can be heard on this energetic collection that combines some of his solo work with obvious Moody Blues hits such as Night in White Satin, and Ride Me See-Saw. Throughout this entertaining 10 song set, John Lodge takes the audience on a ride through wonderful performances of some iconic songs, all the while, showcasing what has made him such a legendary artist. Originally released on CD/Digital on Jan 14th, the vinyl is out now as well.
Order here: https://orcd.co/JohnLodgeTheRoyalAffairAndAfter
Tracklisting:
1. Steppin' in a Slide Zone (3:39)
2. Saved by the Music (3:47)
3. Legend of a Mind (6:21)
4. Sunset (3:40)
5. Late Lament (1:30)
6. Nights in White Satin (5:42)
7. Gemini Dream (4:05)
8. Isn't Life Strange (6:48)
9. I'm Just a Singer (in a Rock and Roll Band) (4:08)
10. Ride My See-Saw (4:39)
Total Time 44:19
Line-up / Musicians
John Lodge / bass, vocals
Alan Hewitt / keyboards
Billy Ashbaugh / drums
Duffy King / guitars
Jason Charboneau / cello
With:
Graeme Edge / drums (5)
Jon Davison / vocals (6,10)
---
Toundra – Hex (Jan. 14th, 2022)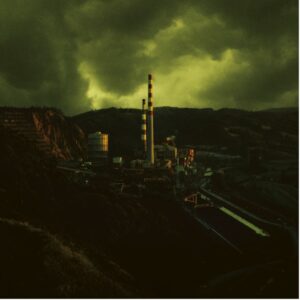 After taking a break following the soundtrack experiment Das Cabinet Des Dr. Caligari, due to the pandemic, Spanish proggers Toundra have returned with Hex, their 8th album and latest for InsideOutMusic. Based around the 3-part epic "El Odio", the group have created another dynamic offering of instrumental tracks that are a return to the bands' more familiar sound. There are tons of riffs and great drumming that keeps things interesting throughout. If you've not checked out this band yet, Hex is a great place to start.
Order here: https://toundra.lnk.to/ElOdioParte1-SingleID
Tracklisting:
1.El odio. Parte I8:05
2.El odio. Parte II6:44
3.El odio. Parte III6:54
4.Ruinas5:02
5.La larga marcha5:50
6.Watt7:51
7.Fin4:58