The New Release Spotlight is a roundup of new and recently released albums.
---
Thank You Scientist – Plague Accommodations (Nov. 19th, 2021)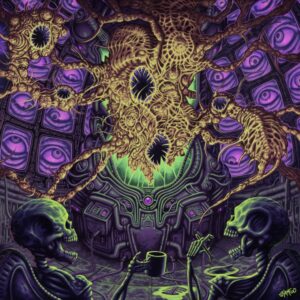 Thank You Scientist's latest EP finds the band doing what they do best and now on their own label.  TYS have always had a unique way combining rock, prog, alternative and even funk with horns and violins into a fun and original sound. Each of the 4 tracks here  have moments of instrumental, compositional genius and head banging madness. Guitarist Tom Monda is one of the most inventive playing the instrument today and that is on full display here again. After three consecutive top notch albums, their EP continues the musical excellence and creativity we have come to expect.  Let's hope there is a full album soon.
Order here: https://thankyouscientist.bandcamp.com/
Tracklisting:
Plague Accommodations (EP)
1. Gigglebutton   (01:55)
2. Creature Comfort  (05:30)
3. Soul Diver  (06:51)
4. Plague Accommodations  (06:02)
Salvatore Marrano / vocals
Tom Monda /  guitars
Ben Karas / violin
Joe Gullace / trumpet
Sam Greenfield / saxophone
Cody McCorry / bass
Faye Fadem / drums
---
Others By No One – Book II: Where Stories Come From (Oct. 22nd, 2021)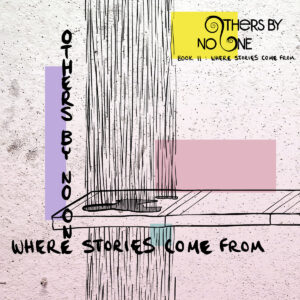 US prog metal group Others By No One have released their full length debut 'Book II:Where Stories Come From. The album is 75 minutes of extreme music connected by a series of short stories. As described by the band, the album's narrative explores the story of a reclusive writer who, believing he is being followed around by a mysterious stalker, begins writing his pursuer into his own work — only to find that the stories he creates are beginning to come alive. The music lies somewhere between Btbam, Mr. Bungle, Devin Townsend, and even The Dear Hunter. Expect a lot of wild twists and turns, snap-neck changes from ultra-aggressive metal to gorgeous mellow moments and everything in between. This a really fun album by a band that needs paying attention to.
Order here: https://othersbynoone.bandcamp.com/album/book-ii-where-stories-come-from
Tracklisting:
1.Counting Raindrops 02:27
2.An Artwork; Clandestine 01:47
3.A Reverie to Quell the Giants 10:55
4.Right Side of the Brain 05:52
5.The Impassecopedum 14:16
6.Foxjune 04:28
7.Debt for Your Thoughts 05:21
8.Tomes 03:17
9.Tombs 04:01
10.The Tales of Nebulous Man 01:21
11.Well-Read 06:54
12.The Plight of Proxy 05:15
13.Where Stories Come From 08:35
---
Altesia – Embryo (Oct. 16th, 2021)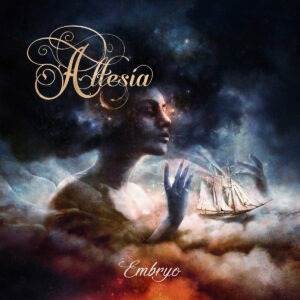 'Embryo' is the second album from French prog-metal band Altesia. Fans of Opeth and Haken will find a lot to enjoy on this collection from the acoustic opener "Micromegas" to the powerful "Mouth of the Sky" to the 21-minute epic closer "Exit Initia". While the band do not break any new ground in the genre, what they do, they do well. Vocalist Clément Darrieu does his best to channel Mikael Akerfeldt, while the band prove throughout they are excellent musicians. This album shows a young band with a ton of promise and hopefully one that will continue to grow over the decade to come.
Order here: https://altesia.bandcamp.com/album/embryo
Tracklisting:
1.Micromegas 04:41
2.Mouth Of The Sky 05:57
3.The Remedial Sentence 06:46
4.Autumn Colossus 03:52
5.Sleep Paralysis 09:23
6.A Liar's Oath 05:16
7.Exit Initia 21:31