The New Release Spotlight is a roundup of new and recently released albums.
---
Sherinian/Phillips – Live  (Aug. 25th, 2023)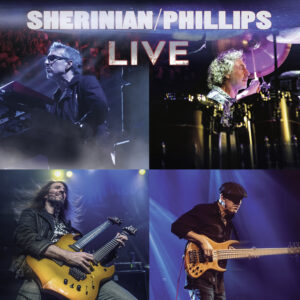 Derek Sherinian and Simon Phillips had never played live together before, so they rectified that on a night in California on August 29th, 2022. Recorded at The Grape in Ventura, California, Sherinian and Phillips are joined by Ron 'Bumblefoot' Thal on guitar and Ric Fierabracci on bass for a blistering set of tracks taken from their two recent albums recorded together, The Phoenix and Vortex. The performances here are stellar, as is the production. Bumblefoot's lead  playing is outstanding, but the night belongs to Sherinian and Phillips with tracks like "The Vortex", "Inertia" and the epic closer "Aurora Australis," sounding even more energized than on the studio recordings. If you're a fan of the last two albums by these musicians, this is a must-have.  Check out our recent interview with Simon Phillips where he talks about the live album and more.
Order here: https://dereksherinian.lnk.to/SherinianPhillips-Live
Tracklisting:
1 The Vortex 4:43
2 Empyrean Sky 4:20
3 Temple Of Helios 6:17
4 Inertia 4:32
5 Alpha Burst 4:01
6 Barnacus 3:32
7 Seven Seas 5:51
8 Ascension 2:48
9 The Phoenix 4:55
10 Introduction 0:31
11 Aurora Australis 11:27
Derek Sherinian-Keyboards
Simon Phillips-Drummer
Ric Fierabracci-Bass
Ron 'Bumblefoot' Thal-Guitar
---
Tesseract – War of Being (Sept. 15th, 2023)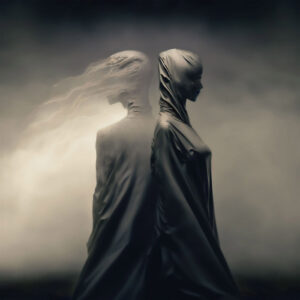 Prog metal favorites Tesseract return from a 5-year hiatus with their 5th studio album 'War of Being.' The 60-minute concept album finds the band as powerful as ever combining their classic Djent sound with a more mature sound. The 11-minute title and first track released as a single is the centerpiece of the album and showcases all that the band have become known for. Meanwhile, "The Grey" is one of the band's most accessible tracks to date with a trult memorable hook in the chorus. Singer Daniel Tompkins is at his best on tracks like "Legion" & "Natural Disaster" where he is clearly letting it all out. While it was a long wait, it was worth it. In Tesseract's discography, 'War of Being' is a more than worthy addition, showcasing their dedication to evolving within the progressive metal landscape.
Order here: https://www.tesseractband.store/product-category/war-of-being/
Tracklisting:
1. Natural Disaster (6:06)
2. Echoes (5:46)
3. The Grey (6:07)
4. Legion (6:00)
5. Tender (4:37)
6. War of Being (11:02)
7. Sirens (4:57)
8. Burden (6:34)
9. Sacrifice (9:34)
Dan Tompkins-vocals
James Monteith-guitars
Acle Kahney-guitars
Amos Williams-bass
Jay Postones-drums
---
Downes Braide Association – Celestial Songs (Sept. 8th, 2023)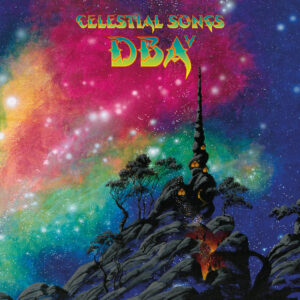 One of the best albums from 2021 was the 4th album from Downes Braide Association titled 'Halcyon Hymns.' The duo of Chris Braide and Geoff Downes return for their 5th album 'Celestial Songs.' The pair are joined by guitarist Dave Bainbridge, drummer Ash Soon, and bassist Andy Hodge, with returning guest vocalist Marc Almond who also appeared on the previous release. The music here is similar in spirit and vibe, while perhaps not being as immediate as its predecessor. But there is a lot to enjoy here particularly the singles "Clear Light" and "Keep On Moving" which showcase the same elegant prog/pop style the duo have developed over the course of 5 very enjoyable albums.
Order here: https://www.cherryred.co.uk/product/downes-braide-association-celestial-songs-cd-edition/
Tracklisting:
1. Look What You Do (6.17)
2. Clear Light (5.00)
3. Keep On Moving (6.36)
4. Darker Side Of Fame (3.56)
5. Hey Kid (3.28)
6. Will To Power (6.23)
7. Heart Shaped Hole (9.06)
8. Dear Petra (3.56)
9. On The Run (5.09)
10. Goodbye To You (Sister Shame) (7.30)
11. Beyond The Stars (10.19)
Chris Braide-lead vocals
Geoff Downes-keyboards, vocals
Dave Bainbridge-guitars
Ash Soan-drums
Andy Hodge-bass
With:
Marc Almond-vocals (4)