The New Release Spotlight is a roundup of new and recently released albums.
---
Evership – The Uncrowned King, Pt.2 (Oct 14th, 2022)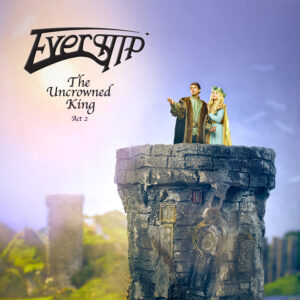 Evership, led by main composer and multi-instrumentalist Shane Atkinson, return with The Uncrowned King, Part 2, the sequel to their 2021 release based on a story by early-1900s writer Harold Bell Wright. The same lineup appears on this album including lead vocalist Beau West, who has a perfect voice for this material. There are some heavier moments on this release from the opening of "Missive Pursuits" to the almost Deep Purple vibes of "Coronation". The single "The Law of Ages" is the group at its best with all the bombast you could want in symphonic prog. Michael Sadler guests brilliantly on "The Voice of the New Day" and instantly makes that one of the highlights of the album. Fans of the band's previous work should not hesitate in picking this one up.
Order here: https://www.evership.com/store.html
Tracklisting:
1.The Voice of the Night
2.Missive Pursuits
3.The Law of Ages
4.Coronation
5.The Voice of the New Day
6.Nobody
7.Fading Away
8.Uncrowned
9.Pilgrim's Reprise
Beau West / lead vocals
Shane Atkinson / keyboards, drums, vocals, percussion
James Atkinson / guitars
John Rose / guitars
Ben Young / bass
With:
– Michael Sadler / vocals (5)
---
Banco del Mutuo Soccorso – Orlando: Le Forme dell'Amore (September 23rd, 2022)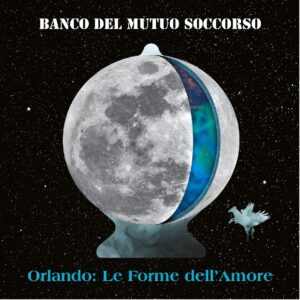 Celebrating the band's 50th anniversary, Banco del Mutuo Soccorso have released possibly their most ambitious concept album since their 1972 debut. The new album "Orlando: Le Forme dell'Amore," has been in the works for years led by keybaordist Vittorio Nocenzi together with his son Michelangelo and lyricist Paolo Logli, narrating a real XVI century poem through different songs and describing the facts and the ideals. Lead single is an extremely catchy and still very proggy track from the veteran Italian proggers who show they still have a lot left to show their fans, and possible bring in some new ones.
Order here: https://bancodelmutuosoccorso.lnk.to/Orlando-LeFormeDellAmoreID
1 Proemio (cover version) 00:02:13
2 La Pianura Rossa 00:06:38
3 Serve Orlando Adesso 00:04:52
4 Non Mi Spaventa Più L'amore 00:05:01
5 Non Serve Tremare 00:04:06
6 Le Anime Deserte Del Mondo 00:05:01
7 L'isola Felice 00:03:57
8 La Maldicenza 00:06:17
9 Cadere O Volare 00:05:09
10 Il Paladino 00:02:52
11 L'Amore Accade 00:03:42
12 Non Credere Alla Luna 00:06:56
13 Moon Suite 00:11:49
14 Come È Successo Che Sei Qui 00:03:38
15 Cosa Vuol Dire Per Sempre 00:06:48
Vittorio Nocenzi – keyboards
Filippo Marcheggiani – guitars
Nicola Di Giá – guitars
Marco Capozi – bass
Fabio Moresco – drums
Tony D'Alessio – vocals
---
Teramaze – Flight of the Wounded (Oct 6th, 2022)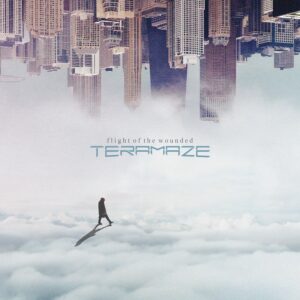 Flight of the Wounded is Teramaze's fourth album in two years, after six in the previous fifteen years, so they are on quite a tear. The 10 minute epic title track is perhaps the albums proggiest moment featuring brilliant guitar work alongside lead singer Dean Well's high-powered vocals. The standout tracks are album's second track and single "Gold" which combines heavy verses with an immensely memorable chorus, and the fast-paced "Battle" which is relentless in its approach. Meanwhile, tracks like "Ticket to the Next Apocalypse" and "The Thieves Are Out" maintain the blend of melodic metal that the band are know for. This is a fun record with a lot of great songs and worth checking out.
Order here: https://teramaze.bandcamp.com/album/flight-of-the-wounded
Tracklisting:
1.Flight of The Wounded 10:43
2.Gold 05:49
3.The Thieves Are Out 06:50
4.Until The Lights 06:20
5.Ticket to the Next Apocalypse 07:50
6.For The Thrill 05:16
7.Dangerous Me 07:16
8.Battle 05:04
9.In the Ruins of Angels 07:07
Dean Wells : Vocals / Guitars
Andrew Cameron : bass Guitar
Chris Zoupa : Guitar
Nick Ross : Drums