Big Big Train will be part of a new film based on their 2019 UK Grand Tour. This is a feature length documentary made by independent film makers about a unique event – the band's first full UK tour and the fans ('Passengers') who helped make it happen.
The film features interviews with Greg Spawton from the band as well as interviews with 28 passengers from all around the world. Plus, never seen before concert footage from 5 of the 6 shows on the tour, (excluded is from the London show) as well as rehearsal footage from Real World Studios and more than a few surprises along the way.
"I've been lucky enough to have a preview viewing and am happy to report that it's a very interesting watch and a very well made film. I am looking forward to this being released in the summer." Greg Spawton, Big Big Train
The film has a total running time of 132 minutes and will be released in 6 weekly episodes starting on August 20th.
"Three years in the making this film has been a labour of love from the start. It was meant to be a way to document a moment in time, a one-of-a-kind interaction between a band and their fans and a part of the story that usually does not make it into official films about music. I hope that you enjoy our film." Philip Briddon, Producer
Here is a trailer about the film:
Big Big Train recently announced a new album titled 'Common Ground.' The self-produced new album from Big Big Train on their own label, English Electric Recordings and released on July 30th, 2021. Watch the video for the title track here.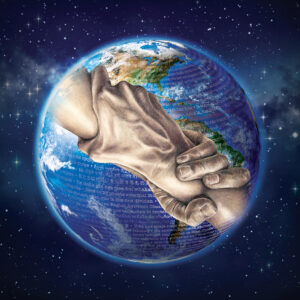 Tracklisting:
1. The Strangest Times
2. All The Love We Can Give
3. Black With Ink
4. Dandelion Clock
5. Headwaters
6. Apollo
7. Common Ground
8. Atlantic Cable
9. Endnotes
'Common Ground' is available for pre-order now as Double Vinyl, CD, and Bandcamp Download at these sites:
https://burningshed.com/store/bigbigtrain
https://bigbigtrain.bandcamp.com
The band have also announced a series of UK tour dates. For the 'Common Ground' tour, which will be their most extensive to date and which will culminate in the UK with a show at the prestigious London Palladium, Greg Spawton (bass), David Longdon (lead vocals, flute), Nick D'Virgilio (drums, vocals) and Rikard Sjöblom (guitars, keyboards, vocals) will be joined by Carly Bryant (keyboards, guitars, vocals), who contributes vocals to 'Common Ground', Dave Foster (guitars), who plays on two tracks on the new album, Clare Lindley (violin, vocals) and by a five piece brass ensemble. The band expect to announce North American tour dates shortly.
Big Big Train has taken lyrical and musical inspiration from periods of history that are recognised as great leaps forward. Now with 'Common Ground', they are making such a surge themselves.
BIG BIG TRAIN UK TOUR 2022
TUE, MARCH 15TH – YORK, BARBICAN
WED, MARCH 16TH – CAMBRIDGE, CORN EXCHANGE
FRI, MARCH 18TH – BIRMINGHAM, SYMPHONY HALL
SAT, MARCH 19TH – BATH, FORUM
MON, MARCH 21ST – GLASGOW, ROYAL CONCERT HALL
TUE, MARCH 22ND – MANCHESTER, BRIDGEWATER HALL
WED, MARCH 23RD – LONDON, PALLADIUM
TICKETS ON SALE FROM MAY 14th, 2021
https://myticket.co.uk/artists/big-big-train