Norwegian prog metallers LEPROUS have announced the release of the band's very first live DVD/CD/LP package titled 'Live At Rockefeller Music Hall', which will come out worldwide on November 25th, 2016 on InsideOut Music.
Recorded live at a hometown show in Oslo on June 4th of this year, "Live At Rockefeller Music Hall" will arrive on various formats, including a limited DVD+2CD Digipak, standalone DVD, 2CD Jewelcase, Gatefold 3LP + 2CD & as Digital Download audio.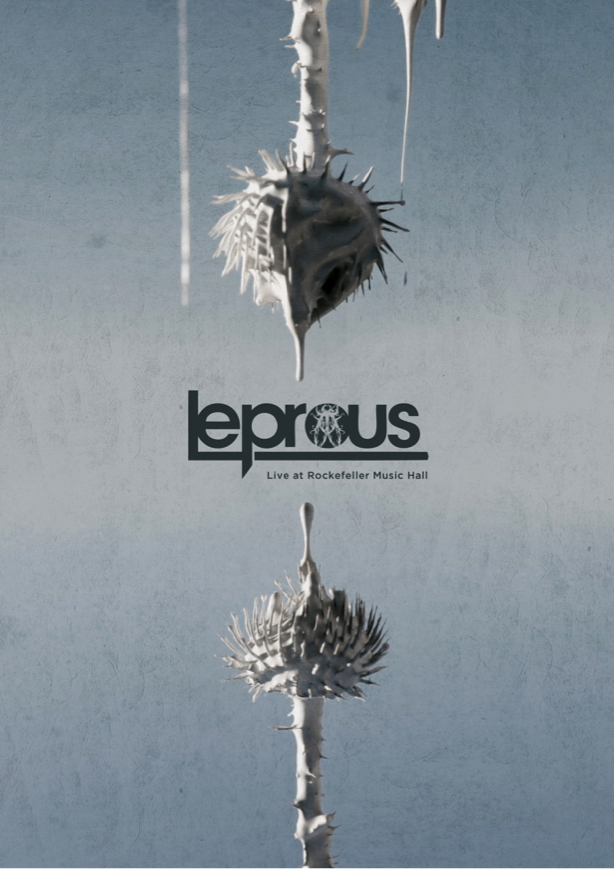 The full tracklisting of the concert part is as follows:
LEPROUS – "Live At Rockefeller Music Hall":
1. The Flood
2. Foe
3. Third Law
4. Rewind
5. The Cloak
6. Acquired Taste
7. Red
8. Slave
9. The Price
10. Moon
11. Down
12. The Valley
13. Forced Entry
14. Contaminate Me
Additionally, the DVD contains the following bonus materials:
1. Behind The Scenes
2. Slave (Lyric Video)
3. Restless (Video Clip)
4. The Cloak (Video Clip)
5. The Price (Video Clip)
6. Leprous At Rockefeller 13 Years Earlier
LEPROUS are kicking off a North American headline tour this week and have recently also locked in a massive run of dates supporting Devin Townsend Project and Between The Buried And Me in Europe as well as Devin Townsend Project and Tesseract in the UK early 2017.
A trailer for the North American tour can be seen here:

LEPROUS – North American headline tour with Earthside, Binary Code and Dissona:
27.09.2016 Atlanta, GA – Vinyl at Center Stage
28.09.2016 Baltimore, MD – Cafe 611
29.09.2016 Philadelphia, PA – Voltage Lounge
30.09.2016 New York City, NY – Gramercy Theater
01.10.2016 Buffalo, NY – Waiting Room
02.10.2016 Ottawa, ON – Mavericks
03.10.2016 Montreal, QC – Club Soda
05.10.2016 Quebec City, QC – Salle Multi
06.10.2016 Toronto, ON – The Garrison
07.10.2016 Detroit, MI – Token Lounge
08.10.2016 Chicago, IL – Reggie's
09.10.2016 Minneapolis, MN – 7th Street Entry
11.10.2016 Calgary AB – Distortion
12.10.2016 Vancouver, BC – Red Room
13.10.2016 Seattle, WA – Studio Seven
14.10.2016 Portland, OR – High Water Mark
15.10.2016 San Francisco Bay Area, CA – The Phoenix Theater
16.10.2016 Los Angeles, CA – Complex
17.10.2016 Phoenix, AZ – Joe's Grotto
19.10.2016 San Antonio, TX – Rockbox
20.10.2016 Fort Worth, TX – Tomcats West
21.10.2016 Kansas City, MO – Riot Room
22.10.2016 Mexico City, MX – Foro Indie Rocks * Only LEPROUS