(Photo by Annie Harvey)
Karnivool have officially confirmed a Blu-ray release of their 'Decade Of Sound Awake' livestream performance on December 10, 2021.
Forced to cancel most of their Australian 'Decade of Sound Awake' tour, Karnivool took their full touring production into the Heath Ledger Theatre, Perth to perform their seminal, platinum selling second album 'Sound Awake' in its entirety for a special live streamed event.
Shot in a venue singled out for its incredible contemporary design and unique acoustic properties, the historic performance includes a full run through of the Sound Awake album, key songs from their other albums (including fan favourite 'Fade', captured on film properly for the first time), and some new material.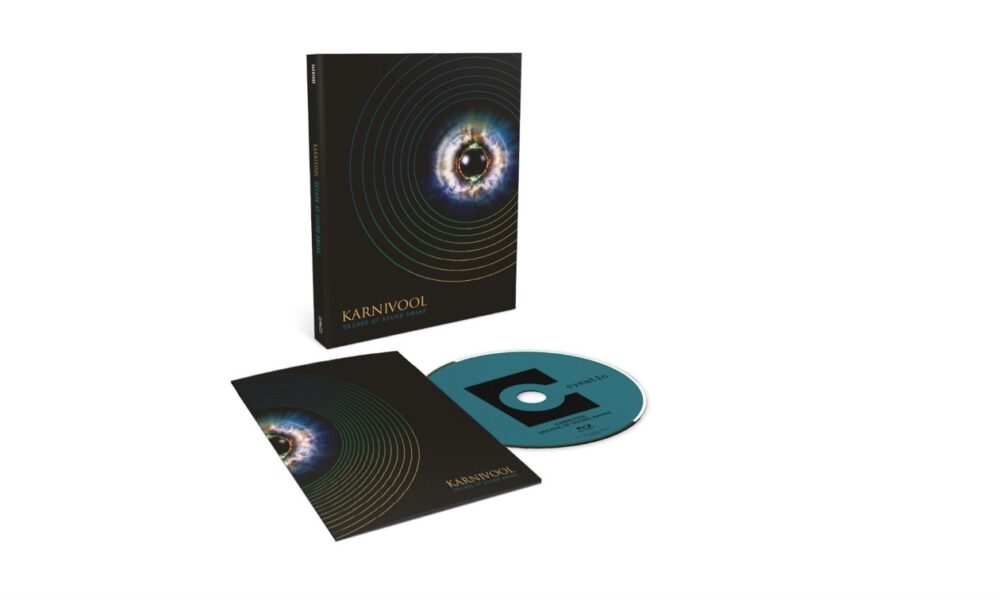 Within hours of the May 12, 2021 broadcast, they'd had an avalanche of requests from their global fanbase for a physical version of the visually stunning concert. Never intended for release but with online clamour hard to ignore the 'Decade of Sound Awake' Blu-ray will be available to buy from December 10.
Pre-order the Decade Of Sound Awake Blu-ray here: https://karnivool.lnk.to/TheDecadeOfSoundAwake
DECADE OF SOUND AWAKE Tracklisting
Simple Boy
Goliath
New Day
Set Fire To The Hive
Umbra
All I Know
The Medicine Wears Off
The Caudal Lure
Illumine
Deadman
Change
Fade
Roquefort
Aeons
All It Takes
Watch the DECADE OF SOUND AWAKE video trailer here: