Concert: Umphrey's McGee
Venue: The Fillmore, Miami Beach 8-22-15
Photos by Victor Giol
Attending an Umphrey's McGee show is not like your average concert.  Often when you go see a band you like, you are pretty confident you are going to hear at least a few familiar songs.  Even as varied as a Bruce Springsteen concert might be, you're guaranteed to hear Born to Run.  But with tag "jam band" on them, as Umphrey's McGee are often considered, knowing the songs seems not to be that important.  You're lucky to know any songs at all as they change even their classics into brand new extended songs on the fly.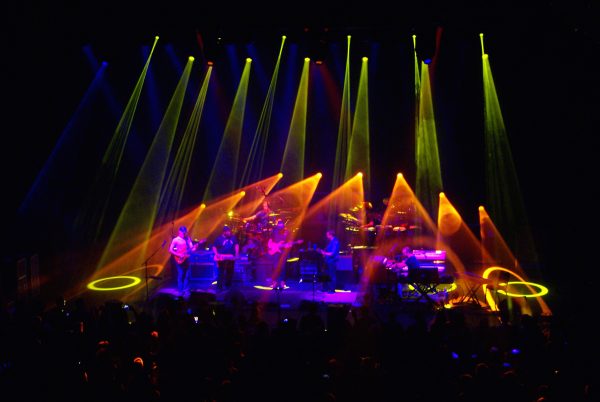 The group come off more as a version of Liquid Tension Experiment rather than another Grateful Dead or Phish.  These guys a incredible musicians whose improvisational skills are second to none.  They change direction on a dime in unison and never miss a beat.  There are moments of Prog Metal thrown in and the audience seems none the wiser.  This is, in fact, part of their brilliance.  They have gotten the audience to buy in and join them on whatever journey they plan to take that night.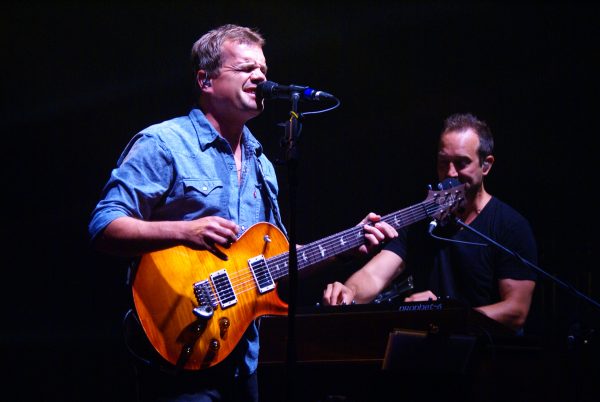 As far as their live show goes, the lighting is spectacular, their sound immaculate and the vibe joyous.  It is hard to go into specific detail on a show as the songs are not what you know them to be.  There are few verses and choruses in the performance as those are replaced with extended solos and jam sessions.  The first half of the show was much heavier on the guitars with the band throwing in a little White Zombie for fun.  They performed for an hour before taking an intermission.  The second half of the set featured the Radiohead classic "The National Anthem" as well as the lone track from their last album "Similar Skin."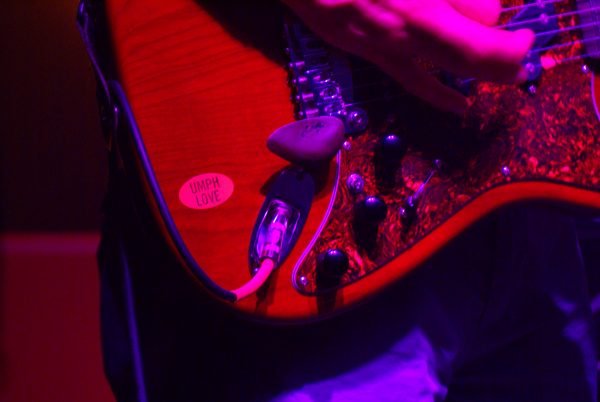 Simply put, if you like their albums, keep on listening.  If you expect to hear those songs live, you might get lucky.  But if you just want to have a great time and see a spectacular show with tons of energy, you can be certain to get that every time you go see Umphrey's McGee.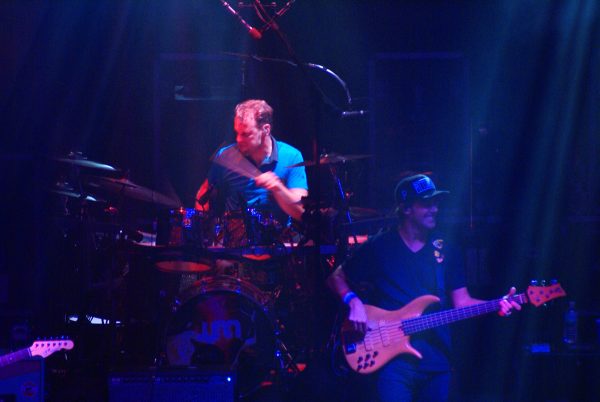 1st Set
You Got The Wrong Guy (02:27)
All In Time (19:29)
Piranhas (05:07)
Go To Hell (12:24)
August (10:58)
Much Obliged (06:18)
Glory (05:10)
Rocker Part 2 (08:11)
2nd set
Miami Virtue (11:04)
The National Anthem (05:48)
Wappy Sprayberry (11:33)
Mulche's Odyssey (11:24)
Dim Sun (01:46)
Similar Skin (08:28)
Nothing Too Fancy (22:11)
encore
Booth Love (10:43)