Concert: The Australian Pink Floyd Show
Venue: Hard Rock Live in Hollywood, Fl 8-25-16
Photos by: Joel Barrios for Norrsken Photography
Rare is the tribute band that is worth going to see.  Even rarer is the one that is just so good, that it demands an arena to perform in.  The Australian Pink Floyd Show are that good.  I have been fortunate enough to see the original Pink Floyd in concert many years ago.  It is indeed a shame that they no longer perform.  Thankfully, there is The Australian Pink Floyd to help fill that void, at least, as best as can be expected.  It is all there, the circle visual projector, the green laser light show, the overwhelming lighting display, and of course, the incredible catalog of songs.  The group of 8 members, played for over 2 and a half hours, covering all the hits (except for "Money" noticeable absent) and some of the classic album tracks for an exhilarating replication of a Pink Floyd show.  It is a feast for the eyes and ears and measures up to any performance by any band, original or tribute.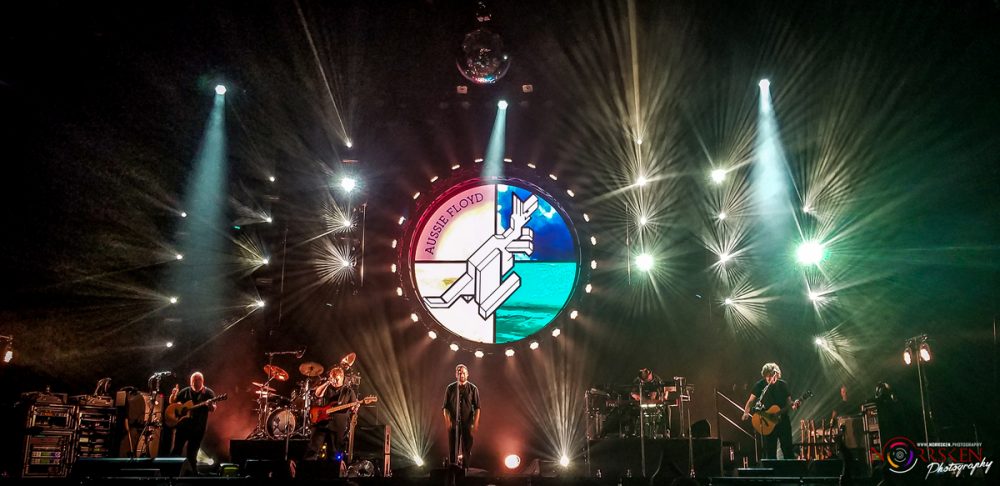 The group opened with, as all Pink Floyd shows used to, "Shine On You Crazy Diamond", immediately creating the mood of a true Pink Floyd experience.  Everything sounded as authentic as the original, from Gilmour's guitar tone to Richard Wright's keys and Nick Mason's laid back drumming style.  The vocals, while not sounding exactly like Waters or Gilmour, are certainly close enough and the lead vocalists are outstanding in their own right.  From there the setlist reads like a classic rock radio playlist.  They played more than half of Dark Side of the Moon, with the album closers "Brain Damage/Eclipse" earning a standing ovation from the audience.  They closed the first set with "Another Brick in the Wall, pt2" complete with the 100ft blow-up doll of the teacher from The Wall at the side of the stage.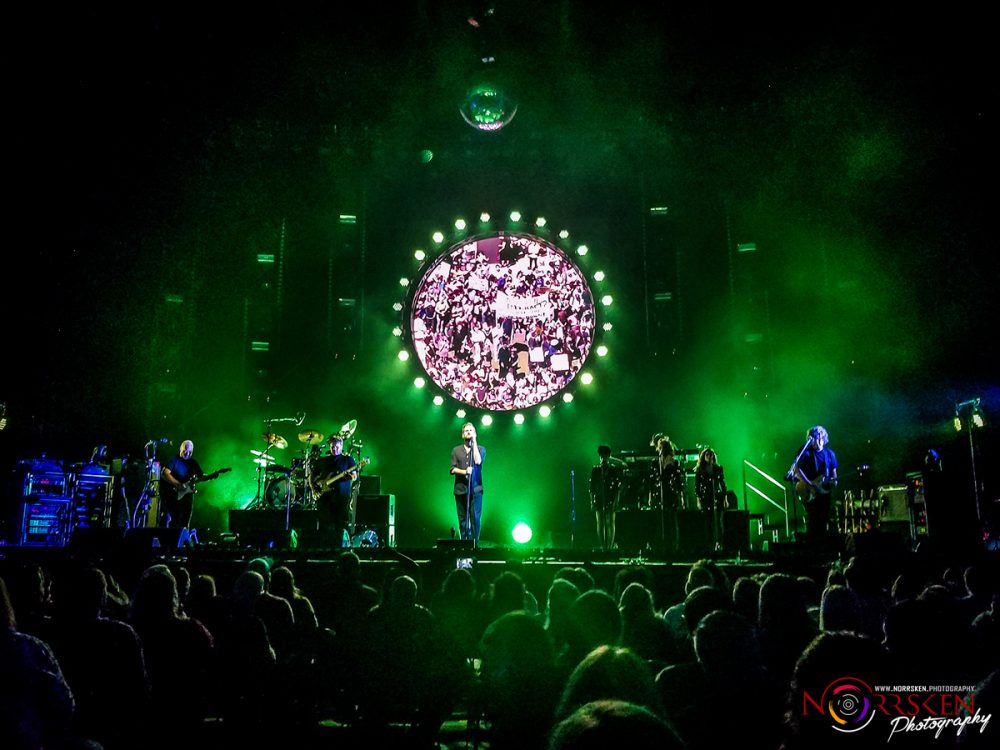 After an extended intermission, the group opened with "Pigs", then went into "Learning to Fly" and a brilliant version of "The Great Gig in the Sky." "One of These Days" was another highlight, with the musicians showing their chops on the mostly instrumental number. They added a 100ft jumping kangaroo blow-up doll at the center of the stage; their twist on the flying pig perhaps.  Of course, they closed the set with "Comfortably Numb" and came back for the encore of "Run Like Hell".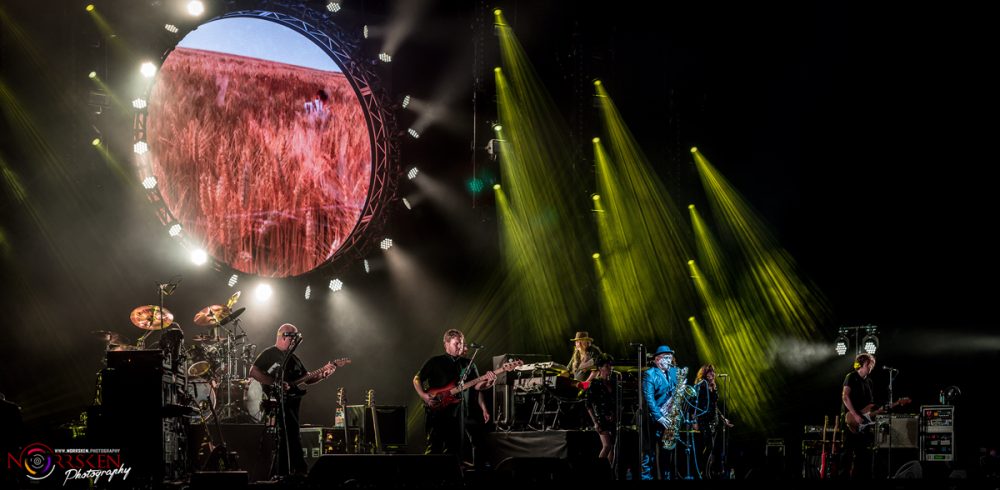 Its not the real thing, and nothing will ever be.  But short of a reunion of Waters and Gilmour, this is the next best thing and a thoroughly enjoyable experience, one that will make you relive these great songs and appreciate them, yet again, for the genius works of art that they are.
Setlist: http://www.setlist.fm/setlist/the-australian-pink-floyd-show/2016/hard-rock-live-hollywood-fl-3bfc14d4.html