Review by Jason Turner
Pics by Jon Fiala
Sons of Apollo, the collaborative brain-child of drummer Mike Portnoy and keyboardist Derek Sherinian, brought their live show to St. Louis, MO on Sunday evening, showcasing their debut album, Psychotic Symphony. Rounded out by bassist Billy Sheehan, guitarist Bumblefoot, and vocalistJeff Scott Soto, Sons of Apollo is undoubtedly a progressive powerhouse, a full-on fusion of thrash-worthy riffs and jaw-dropping technicality. To those familiar with the past body of work of the individuals involved in this supergroup, it should come as no surprise that the performance unfolded flawlessly.
Still, there were many surprises in store for the hundreds of Prog and Metal fans attending this show, the first of which were the opening acts. The first opener, Sifting—from Los Angels, CA—was the perfect band to get the night started. Heavy, loud, and intense would be a good series of words to describe their short performance, but that intensity was infused with both nuance and a great deal of skill. One of night's biggest and most pleasing surprises was the second opening act, Felix Martin. Hailing from Venezuela, Martin is a guitarist, but not in the traditional sense. Playing a self-designed 14 string double-necked guitar, Martin spent most of the show using both hands to tap up and down the necks, utilizing the instrument more like a piano than a guitar, much to the amazement of the crowd. Accompanied by a duo of bass and drums, Martin and his band at times reminded me of as wide-ranging styles as jazz, Latin, djent, and classical. If you have the chance to see Felix Martin perform live, do yourself a favor and buy a ticket.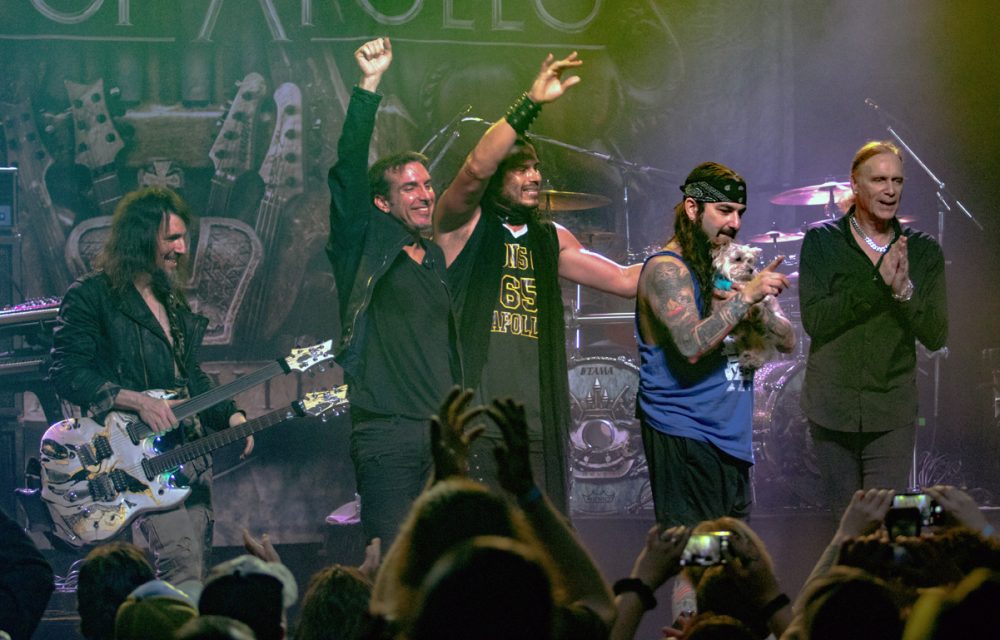 It never ceases to amaze me how the headlining act always seems to take everything up a couple of notches from the openers, as if there is a presence and charge surrounding them which adds a certain mystique unavailable to less well established acts. Sure, you could chalk this up to everything from lighting changes, to their gear, to their choice of clothing, or even to psychological projection on my part. But in the case of Sons of Apollo I think you'd have to say it has to do with the fact that, collectively, the five members of the band have played on stage thousands upon thousands of times. Immediately I sensed among them a comfort and ease of being on stage, as if engaging their instruments in front of others is more than simply passion or profession: it is the anchor of who they are as human beings.
For the next couple of hours Sons of Apollo put on a clinic of musical proficiency, transitioning deftly from one complicated section of music to the next with seeming ease. The opening song, God of the Sun (one of my personal favorites from their album), was cast forth effortlessly, like five sorcerers evoking a deity through an oft-recited ritual; the stage was their sacred space, the music their energy to summon, lyrics the covenant cementing the pact.
It was downright magical.
As the show continued on I found my attention alternating between two fundamental aspects of the band: Ron "Bumblefoot" Thal's guitar work, and the chemistry between Sheehan's bass lines and Portnoy's kick drums.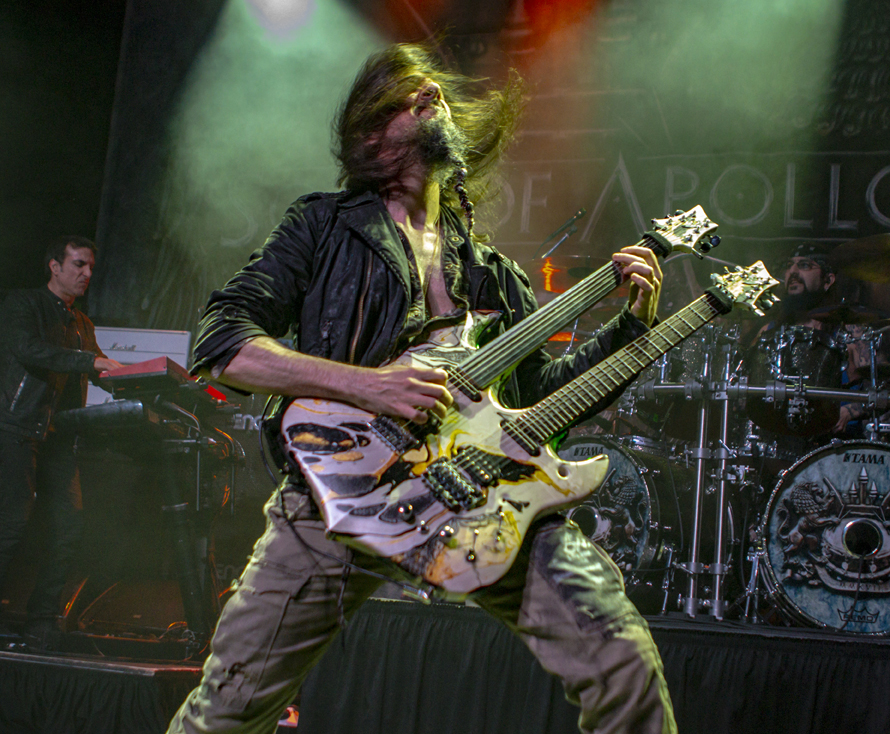 Bumblefoot was an unknown territory for me. I had certainly heard his name in the past, most particularly in his association with Guns N' Roses, but had never once even seen a video of the guy play. Well, let me tell you, I was staggered by my first glimpse. Rotating between the two necks on his guitar (the uppermost of which was fret-less) Bumblefoot played with pure chutzpah, the mastery of his craft exemplified not only in his rambunctious compositions, but also in the way he played them. Great musicianship is not only the ability to play something extraordinary, but to play it for the right reasons, from the proper mental space. After standing in front of Thal for five songs or so it was apparent to me that the dude was deeply enjoying what he was doing, while at the same time doing what few human beings on the planet could do on a guitar. To me that is definition of exceptional.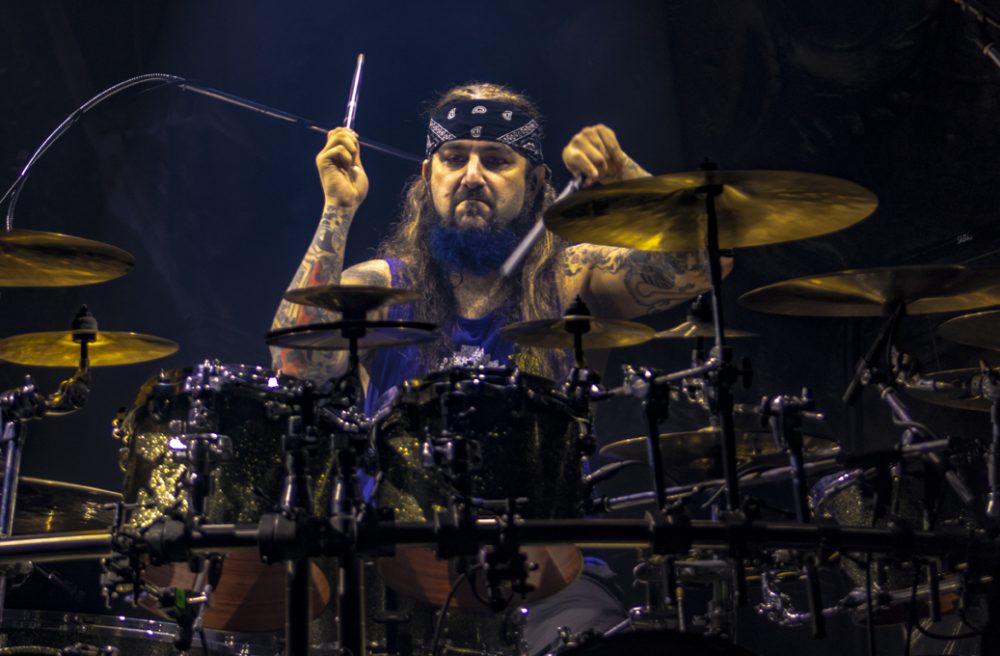 As for Mike Portnoy and Billy Sheehan, it was obvious that their time together in The Winery Dogs has served to create a particular bond between them. As Portnoy's kick-drums rolled in patterns that I don't have the musical vernacular to describe, Sheehan underscored each note with a crisp THUMP, locked tightly into the rhythm while nonchalantly voyaging out into the wave of arrangements being steered by Bumblefoot and Sherinian. It was a wonderful thing to not only hear, but also feel in my chest, like organized thunder.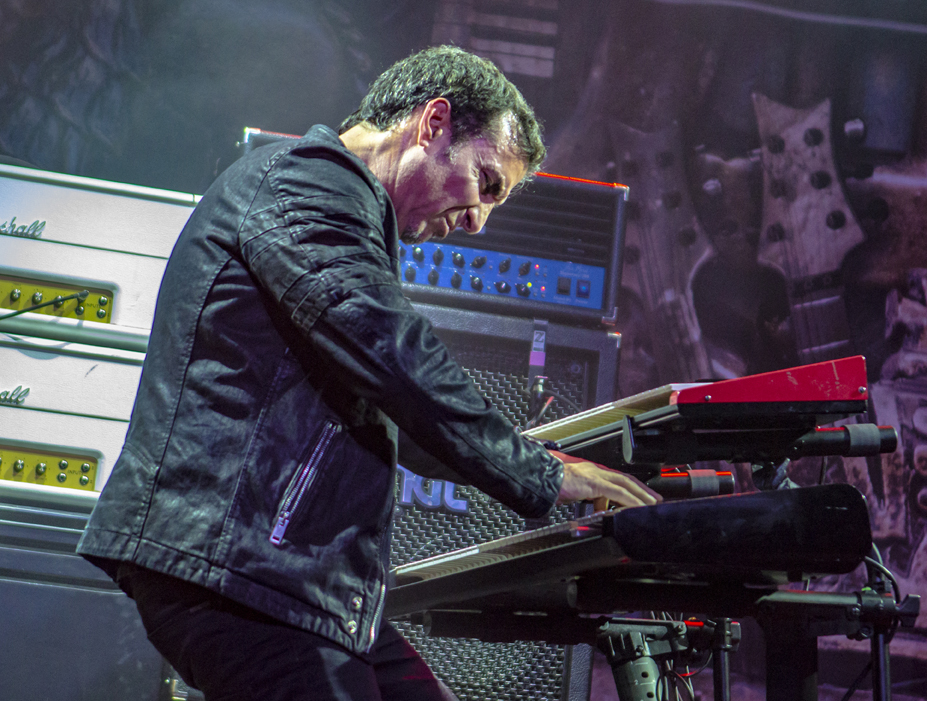 Looking to Derek Sherinian's keyboard work, well, it was the most refined of all musicianship present. Stately and regal in his demeanor, Sherinian was focused and composed, lacing each song with minuscule nuances, like he was keeping an eye on the wider picture, a painter who knows the value of empty space. Then, suddenly, he would burst forth front and center into frame, showering the audience in color, his face contorted in a howl or scream to match the intensity of the sounds coming from his rig.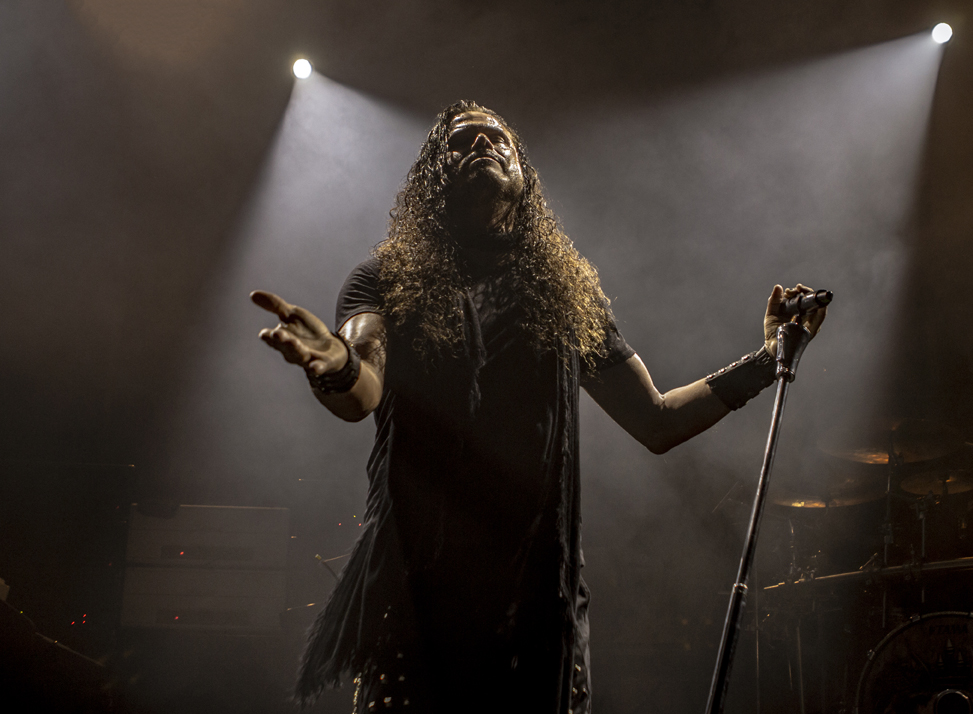 Finally we have Jeff Scott Soto. I think that he is the perfect voice and personality for this band—talented, strong, charismatic, imbued with a true sense of liveliness and fun. All night Soto jammed to the music of the band along with the crowd, arms and hands waving in time with the drums, the guitar, the keys. Not once did his voice drag or stagger, but rather as the night wore on it became even more forceful, even more powerful. One of the most memorable moments of the night was when Soto soloed, using a looping effect to pay tribute to one of his musical heroes, Freddy Mercury.
Speaking of solos, each band member—aside from Mike Portnoy—took their turn at one at some point during the night. Bumblefoot riffed atop a jazzy cover of The Pink Panther theme, while Derek Sherinian spent five good minutes orgasmically wailing and roaring in preparation for the show's climax (which I will not spoil for you here). Nonetheless, it was Billy Sheehan's bass solo which stole the show.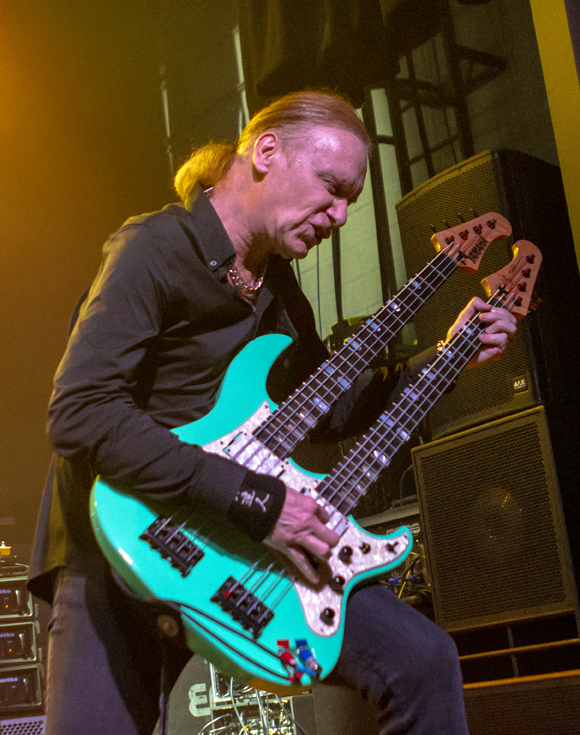 Double-necked bass strapped to his chest (one necked guitars were few and far between at this event) Sheehan dazzled the crowd with a majesty and dignity that rock music should consider itself lucky to have. After all, Billy Sheehan could have have been playing music of any style, anywhere in the world, and been successful as fuck. And yet he came here to rock out with us. We should consider ourselves blessed.
I will sum up my experience seeing Sons of Apollo live with a bit of advice: Go buy Psychotic Symphony; put Labyrinth, God of the Son, Alive, and Opus Maximus on a loop for two straight weeks; then go see this show. You'll thank me for it later.
https://www.setlist.fm/setlist/sons-of-apollo/2018/delmar-hall-st-louis-mo-23ec38af.html