Concert: Riverside – Wasteland Tour
Venue: Kelsey Theater, Lake Park, FL May 4th, 2019
Pics by Mike Giordano/Cluster One Photography
Riverside has returned to North America for a full run of shows in support of their Wasteland album, the recent release from 2018. The tour kicked off in Atlanta, GA and then came down to Florida for a couple of dates, the first at the Kelsey Theater in Lake Park, FL, 20 minutes north of West Palm Beach. Opening band Contrive, a thrash duo out of Australia opened the show and got the crowd going. Shortly after, Riverside hit the stage.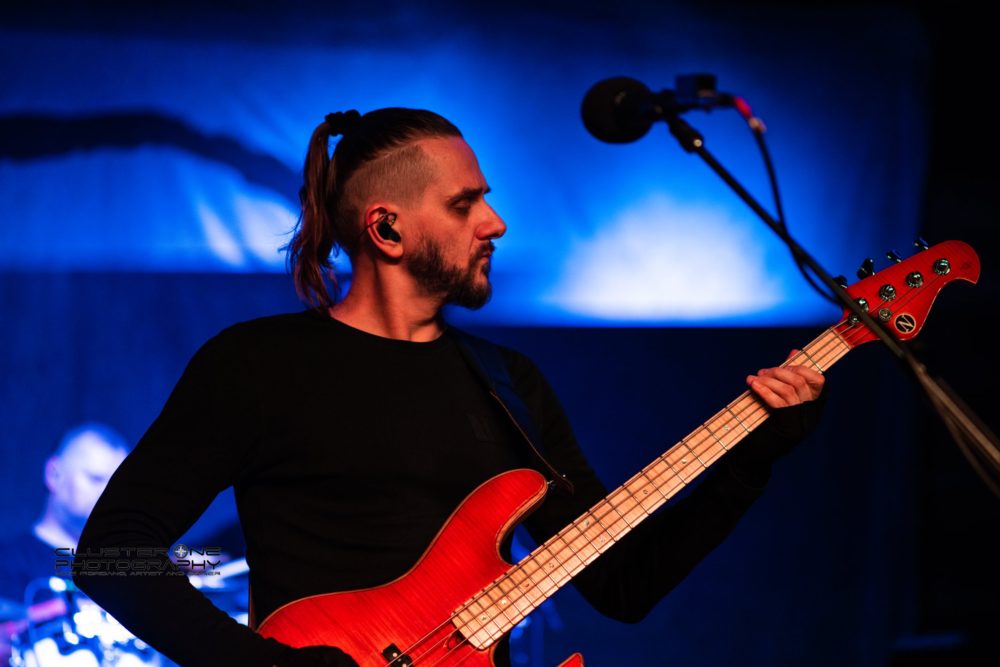 The show kicked off with a couple of tracks from the Wasteland album, "Acid Rain" and "Vale of Tears" both of which sounded even more devastatingly powerful live than the record. Frontman and bassist Mariusz Duda displayed humor and charm as he entertained the crowd between songs and set the evening on the right path. Of course, for many it was the first time seeing the band since the passing of longtime guitarist Piotr Grudziński, who passed away in 2016. Touring guitarist Maciej Meller has been filling the role live for the band over the last year and fits in admirably. Meanwhile, keyboardist Michał Łapaj and drummer Piotr Kozieradzki were as solid as ever and the band in full was a tight machine running the long 2 hour set.
The set largely consisted of the new album and a great selection of tracks from the first few albums. While no songs were played from the "Shrine of New Generation Slaves" album, tracks like "Reality Dream", "Second Life Syndrome", "Out of Myself", and "Left Out" were spectacular and thrilled the audience.  The set closed with the epic title track from the latest album, which starts off calm and dark and then erupts into a prog metal instrumental masterpiece.  The band returned for an encore of "02 Panic Room" and "River Down Below" which was dedicated to their beloved guitarist Piotr.
All in all it was a incredible with an incredible band.  South Florida is not a major Prog hub, so getting a band like this here was a pretty great experience and one these fans won't soon forget.  If they come to your town do not miss them.  You don't know when they will be back.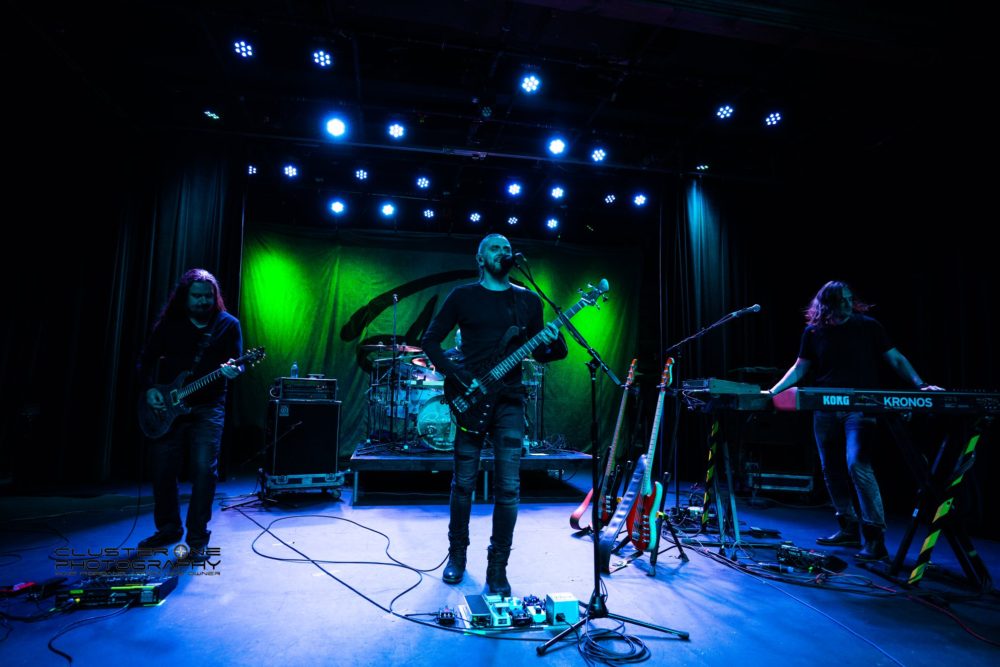 https://www.setlist.fm/setlist/riverside/2019/kelsey-theater-lake-park-fl-63909297.html
North America Wasteland Tour Dates 2019
‪05/03‬ Atlanta, GA, City Winery
‪05/04‬ Lake Park, FL, Kelsey Theater
‪05/06‬ Carrboro, NC, Cat's Cradle
‪05/07‬ Baltimore, MD, Baltimore Soundstage
05/09 Jersey City, NJ, White Eagle Hall
05/10 Philadelphia, PA, World Cafe Live
05/11 Brooklyn, NY, Warsaw
‪05/12‬ Cambridge, MA, The Sinclair
‪05/14‬ Quebec City, QC, Imperial Bell
‪05/15‬ Montreal, QC, Club Soda
‪05/17‬ Toronto, ON, Mod Club
‪05/18‬ Detroit, MI, Magic Stick
‪05/19‬ Chicago, IL, Chop Shop &1st Ward
‪05/20 St.‬ Louis, MO, Delmar Hall
‪05/22‬ Dallas, TX, Gas Monkey Bar & Grill
‪05/24‬ Boulder, CO, Boulder Theater
‪05/25‬ Salt Lake City, UT, Metro Music Hall
‪05/27‬ Phoenix, AZ, Crescent Ballroom
‪05/28‬ Pomona, CA, The Glass House
‪05/29‬ San Francisco, CA, Slim's
‪05/31‬ Portland, OR, Hawthorne Theatre
‪06/01‬ Vancouver, BC, The Rickshaw Theatre
‪06/02‬ Seattle, WA, The Crocodile