by contributor Prog Nick
South Africa is predominantly a house and hip hop music market, and most other genres are poorly represented due to the relatively small size and remote location of the nation on Africa's southern tip. Yet there is a surprisingly vibrant metal market there, if tiny in world terms, and largely dormant until major metal bands tour there (the last to draw any significant numbers was Iron Maiden.) But there are, it seems, South African metal supporters in sufficient numbers, so promoters will, from time to time, call on mid-level overseas bands. This is usually done in the context of metal festivals that largely feature local bands, thereby lowering the financial risk.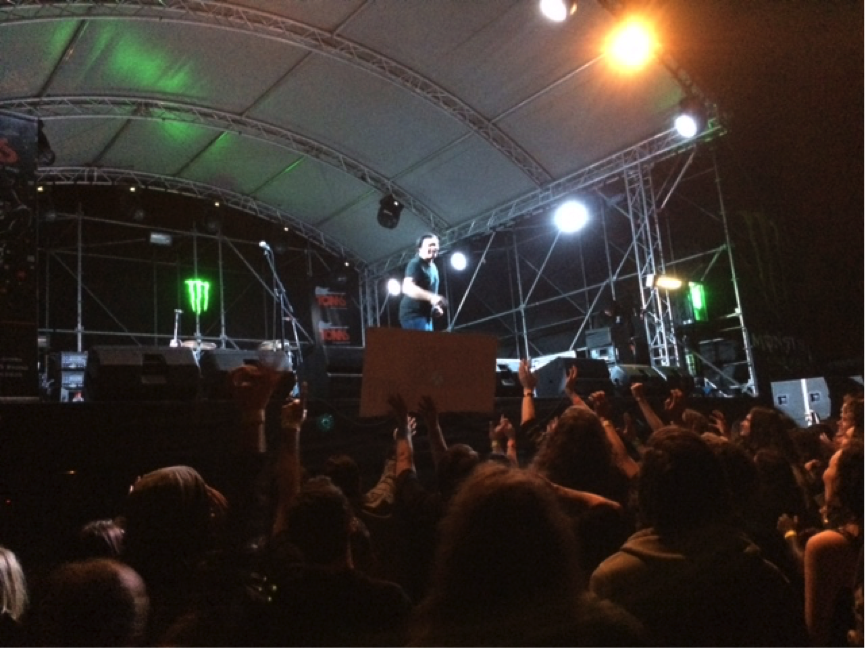 Prog, as a genre, is disappointingly under-represented in South Africa, so when a band with anything marginally akin to Prog capabilities does appear, there is joy and celebration amongst South African Proggers, who are relatively few in number. Naturally, this includes the so-called Prog-metal and 'Djent' genres.
Periphery headlined the "Krank'd Up" metal festival in Alberton, Johannesburg, on September 24th. The festival is in its fourth year and is held in the grounds of a country pub south of Johannesburg. It has already established a good reputation, and the seconding of Periphery to headline the 2016 edition was news that has lifted this festival to a new level.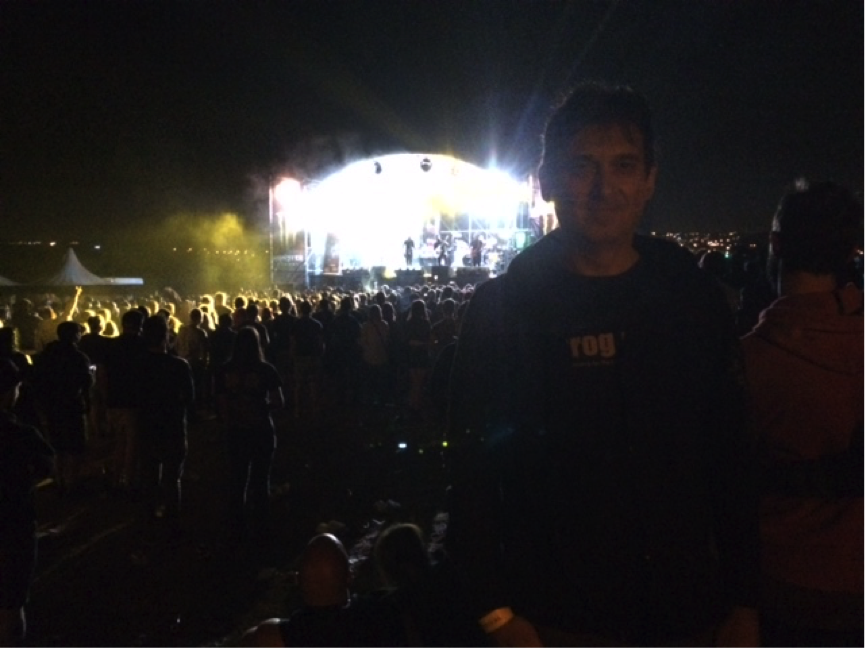 Periphery took to the stage at 22h00 sharp, after a long day of South African metal bands followed by Georgia's Norma Jean, and the band's impact was immediate.
Throughout the set, the band's Djent proclivities were obviously very clearly on display, but if they had not been, one feels the crowd, comprised largely by metal-heads, would have been disappointed. Melody was not abandoned, however.
The first noticeable fact, made apparent as the band kicked off, was that there were three guitarists but no bass player. (On interviewing Misha Mansoor afterwards, I was assured that Adam Getgood is still a key member and producer of the band, but is unable to tour due to personal reasons. His bass-tracks were pre-recorded and were evident at the gig.) With five other members on stage, this omission hardly made the difference that one might otherwise have feared.
The band were on good form and were greeted with due rapturous applause by their Prog-starved South African fans. Some of them had, it must be said, clearly partaken of South Africa's famous vine-sourced beverages, but their performance was nevertheless pretty much spot-on. (After a small gaffe in the second song, singer Spencer Sotelo announced to the crowd: "Whoever bought me wine tonight, that's on you!")
Although the band made no bones about their heavy Prog-metal intentions for their South African audience, their latest album, "Periphery III; Select Difficulty" (featuring far more melody than past albums), was not ignored. This less abrasive side to the band's sound appeared in the third song of the set, continued with "Marigold" and a melodic guitar interlude played by the three guitarists on their knees in a huddle, with at least one of them being handed a cigarette to smoke on stage.
Then the devil horned hands in the air returned, and Djent dominated, until the last song of the main set, where Sotelo announced "This song is about love. Put your cell-phones away and enjoy the moment. Show some love to the person next to you. This song is called 'Live'." The song that followed was a highlight of the show, combining melody, crunch and a wash of emotion that covered the band and the crowd equally.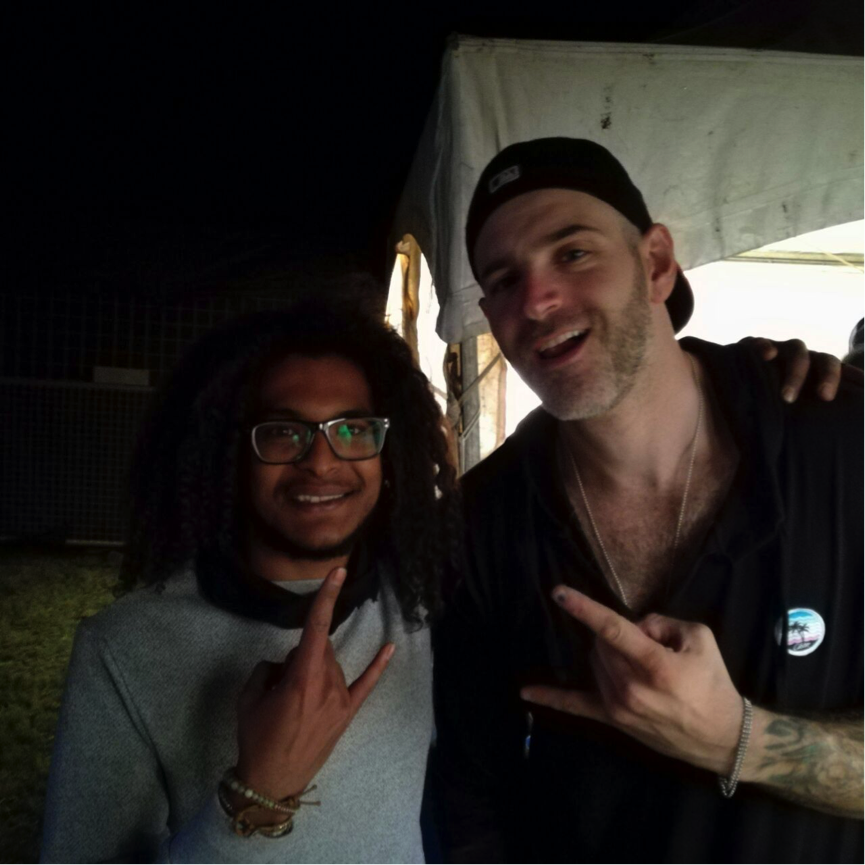 As the set ended, superstar drummer Matt Halpern did not leave his kit before the encore, as a drummer generally does – he just carried on playing what appeared to be a mini-solo of his hi-hat/snare chops- prompting Sotelo, on his return, to announce :"It's not his kit but he obviously likes it". Various members of the band showed their absorption of South African culture by announcing "Lekker, my chinas" (Great, my friends), "Don't drive p****d to the robot" (traffic light) and various other choice epithets and swearwords in Afrikaans. At one point, Sotelo descended into the crowd, singing with them for a good five minutes. Two songs were played as encores, and before you knew it, drumsticks and plectrums were being thrown into the crowd, and a keyboard wash waved the band off.
The sound at the beginning of the set started off somewhat muddier than this band must be used to, but it gradually improved as the set went on, and ultimately, became more than acceptable. The lighting was stellar throughout. Songs that appear on Netflix were played, mistakes were made, difficult passages were triumphantly mastered, screaming vocals were meshed with melody, the atmosphere was charged, alcohol was everywhere, and there was even the odour of a distinctly African herb in the air at one point. But one thing is certain – there was a palpable bond between Periphery and their geographically remote South African fans, some of whom flew in from as far afield as Cape Town. The night got quite chilly (in fact downright cold) towards the end, but the crowd, numbering at least two thousand, were going nowhere.
During the mayhem after the gig, I had a brief discussion with Misha Mansoor, who informed me that he is Mauritian and was brought up in Harare, Zimbabwe (as was I) therefore he was no stranger to South Africa. Who knew?
Periphery were welcomed by a passionate and surprisingly large crowd in South Africa, and I have no doubt they will be back.
The organizers of Alberton's "Krank'd Up" festival (Turning Tricks Entertainment) should be congratulated. It was an extremely well-organised event, successful in all respects, world class in quality, and comfortably hosted one of the world's leading Prog-metal bands, to their own stated satisfaction.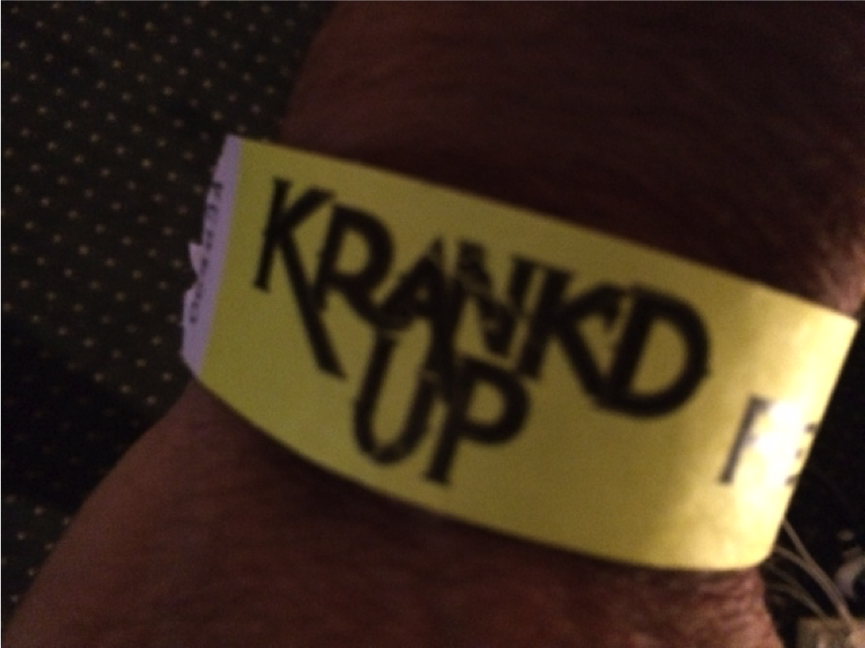 A couple of quotes from the band, courtesy Tim Nell, who recorded them:
Spencer: "Not only was this one of the coolest shows we've ever played but the whole experience of just being in South Africa in general – it's one of my favourite trips I've ever done. I've had the time of my life here…Dude, if they bring us back, trust me we'll take the first offer we get to come back."
Mark: "It's a very surreal experience to be here…I think the crowd was into it, we were definitely into it…we'll come back. We're blown away, I have no words. I never thought I would come here. A Prog band…to play in South Africa, which is about as far away from our country as you could ever get. To us that's the ultimate gift. You can't quantify that. It's real."
Well done Krank'd Up and Periphery – the Prog-metal scene in South Africa just got a little better.