Concert: Joe Satriani "Surfing to Shockwave"
Venue: Parker Playhouse, Ft. Lauderdale, 3-16-16
Satriani photos courtesy of Larry Marano Photography
Joe Satriani came to Ft. Lauderdale, Wed, March 16th as part of his "Surfing to Shockwave" World Tour, which commemorates his 30 year career as the most recognized instrumental rock guitarist of our time. Few guitarists are able to have a career as an instrumentalist, much less one that comes with hit songs and sold out arenas. Satriani is that rare artist, one that maintains his artistic integrity but has commercial appeal.  This tour aimed to prove that over his long career there was more to him than just the hits and it made for an incredible evening.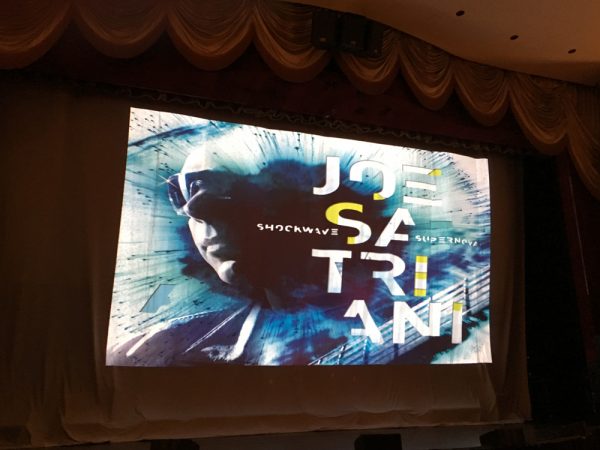 Satriani brings with him the same group that has been with him since his last tour; guitarist/keyboardist Mike Keneally, bassist Bryan Beller, and drummer Marco Minnemann.  This trio are top notch and have injected more energy to Satriani's shows in recent years and provide the same showmanship that Satch is known for.  Drummer Minnemann is a show unto himself, his arms and legs flailing around hitting more parts of the drums than would seem humanly possible.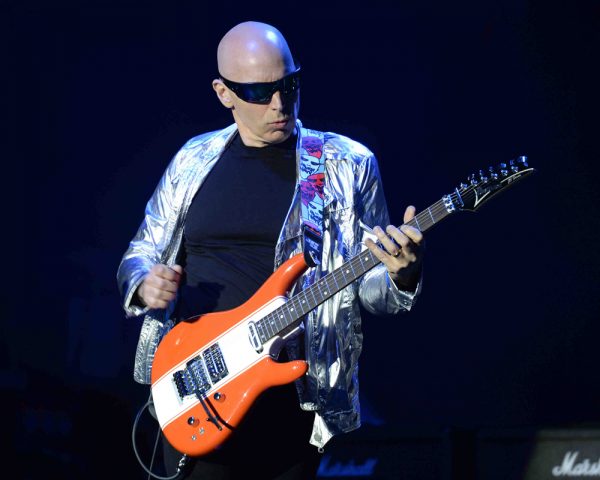 There was no opening act, with the show divided into 2 sets.  While the show has been described as featuring songs from his whole 30 year career, much of the set came from the axeman's latest "Shockwave Supernova" his excellent release from 2015.   The first set kicked off with the title track from that album and than they group dove right into a few classics, "Flying In A Blue Dream", "Ice9" "Crystal Planet" and "Not of this Earth".  Newer tracks like "On Peregnine Wings" and "Cataclysmic" sounded fresh and vibrant and were a nice bridge with his classic tracks.  His mega-hit "Summer Song" closed the first set.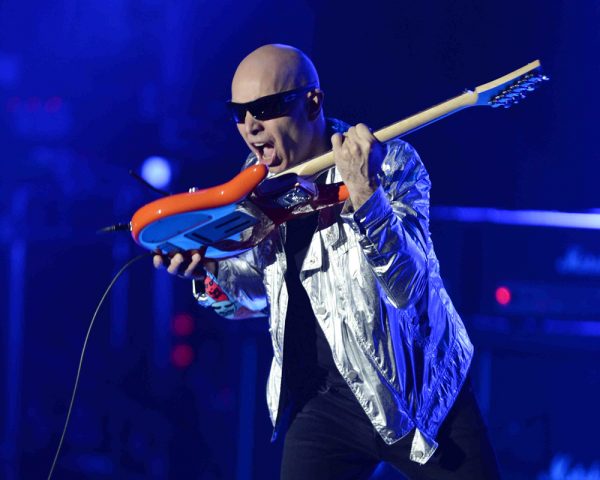 Drummer Marco Minnemann kicked off the second set with an explosive drum solo.  He is as creative with a drum solo as they come. From there the band kicked into a few newer songs which filled out most of the second set.  Highlights included the groovy "Crazy Joey" and the should-be classic "If There Is No Heaven".  Of course, he threw in "Always With You, Always With Me" and closed the set with "Satch Boogie".  The encore featured "Big Bad Moon" and "Surfing With the Alien".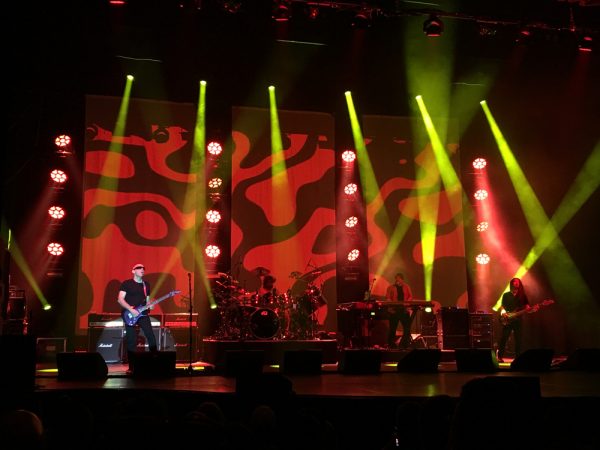 The backdrop visuals and lighting added a nice touch and tied in with each song perfectly.  As career retrospective shows go, there might not have been that many older songs to appease hardcore fans, but the new songs more than made up for it. The man shows no signs of slowing down and plays with as much excitement and enthusiasm as he did when I saw him more than 20 years ago.  For more than 2 hours, he captivated the audience with his guitar genius and left everyone in awe.
Setlist:
[Set 1:]
Shockwave Supernova
Flying in a Blue Dream
Ice 9
Crystal Planet
Not of This Earth
On Peregrine Wings
Friends
Time
If I Could Fly
Butterfly and Zebra
Cataclysmic
Summer Song
[Set 2:]
Drum Solo
Crazy Joey
Lost in a Memory
Keyboard Solo
Luminous Flesh Giants
Always With Me, Always With You
Guitar, Bass and Keyboard jam
God Is Crying
If There Is No Heaven
Goodbye Supernova
Satch Boogie
Encore:
Big Bad Moon
Surfing With the Alien
Ending Jam