Images – Jon Fiala
Words – Chad Lakies
They probably feel like they're on top of the world. After nearly two full years, the virtuosic prog-metal pioneers Dream Theater are finally on the road again. Supporting their latest album A View from the Top of the World (2021), you could see the exuberance on their faces and the energy in their steps as they took the stage.
The long pause in touring throughout the pandemic only opened a space for the band to re-direct their energy. Fans were treated not only to a new album that sits among the best of the band's catalogue—likely because the group was able to patiently and meticulously write, record, and produce in the comfort of their new studio, dubbed appropriately Dream Theater HQ—but also to a generate a variety of additional projects showcasing the band member's seemingly inexhaustible drive to make music and connect with their fans.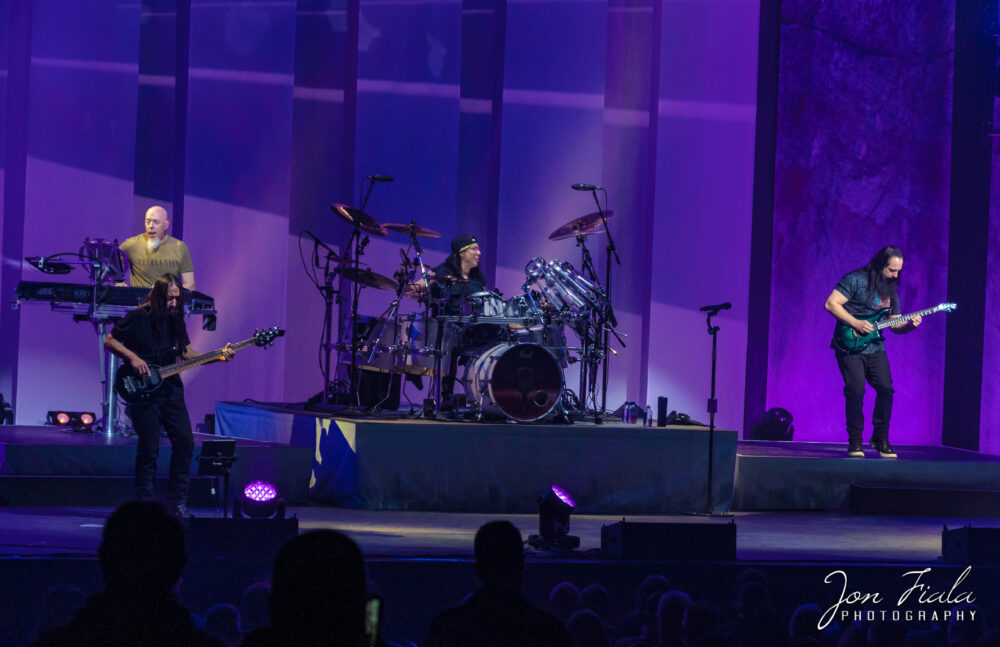 Jordan Rudess (keyboards) expanded his already vast digital presence and product suite with a regularly updated Patreon account. Mike Mangini (drums) offered Zoom lessons and deep-dives into song creation from the new album. John Petrucci produced his second solo album Terminal Velocity (2020). Together with old friends, Petrucci and Rudess collaborated on the third album from the Liquid Tension Experiment (2020) super-group, giving fans new music for the first time in more than 20 years. And James Labrie (vocals) has been hard at work on his own solo album slated to release in 2022, his newest offering since 2013.
It's no exaggeration then to talk about the abundance of energy from the band. And it was all on full display Tuesday night (2/15) in St. Louis, MO. Tackling a broad mix of songs from their new album and including others reaching back in their catalogue nearly 30 years, their set list was a showcase of exactly why Dream Theater continues to be considered the paradigm of modern progressive metal.
Their relentlessness was unquestionable when they opened the show. Mangini's sudden and thunderous intro to "The Alien"—Grammy-nominated for Best Metal Performance (2022) from their latest album—led to the ear- and eye-blistering 17/16 heavy cadence that undergirds the entire song, ornamented with stunning solos of both the soaring melodic variety as well as those that dare the listener to try to count all the notes amid the blur of pick strokes and finger movements. Labrie's vocals—sounding better than ever—only added another glorious layer to the many levels of complexity in a tune that critics have recommended for one of the most prestigious awards in the music industry.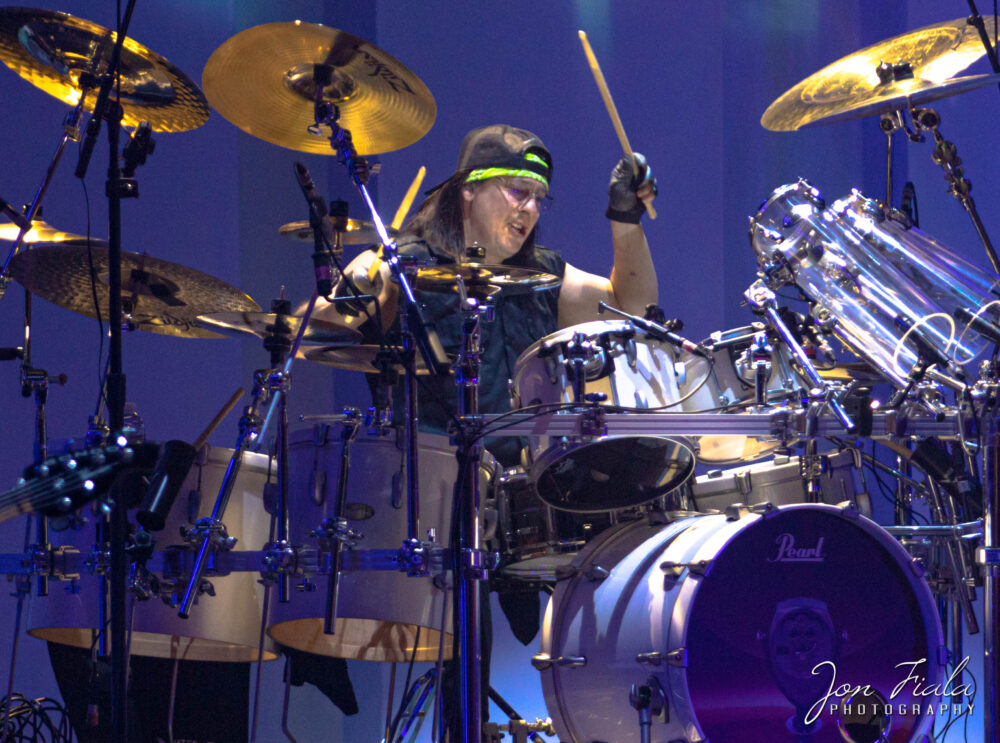 From there, fans were transported back to the band's early career with "6:00" (Awake, 1994), a thrilling adventure in stacato rhythms varnished with Dream Theater's classic and catchy melodies that sealed their fate as paragons of the genre.
"Awaken the Master" (A View from the Top of the World, 2021) came next, featuring Petrucci's first-ever use on stage of his signature Majesty 8-string electric guitar, kicking off with a low-end riff that reached deep beyond the venue's physical foundations.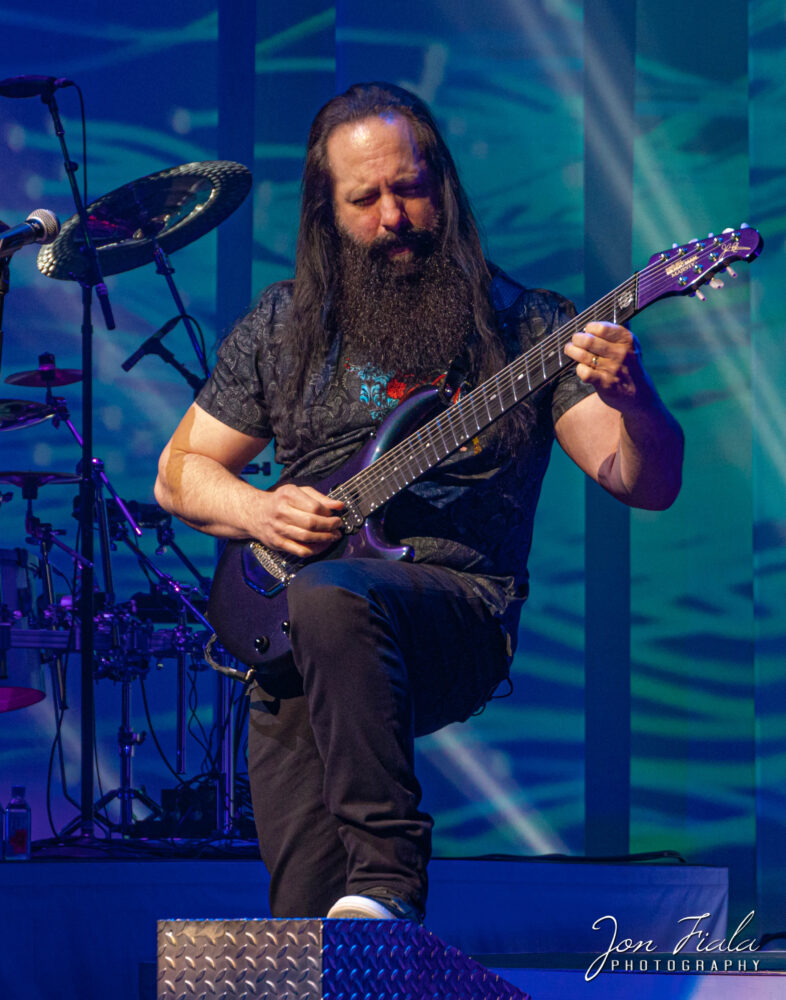 A proper follow-up to that tune's dark nature took listeners back to the band's heaviest and perhaps darkest album with "Endless Sacrifice" (Train of Thought, 2003). The calm of the first few minutes gives way to a disruptive and driving series of forceful phrases during which members traded solos, culminating with a three-way in-your-face unison section featuring Petrucci, John Myung (bass) and Rudess on keytar.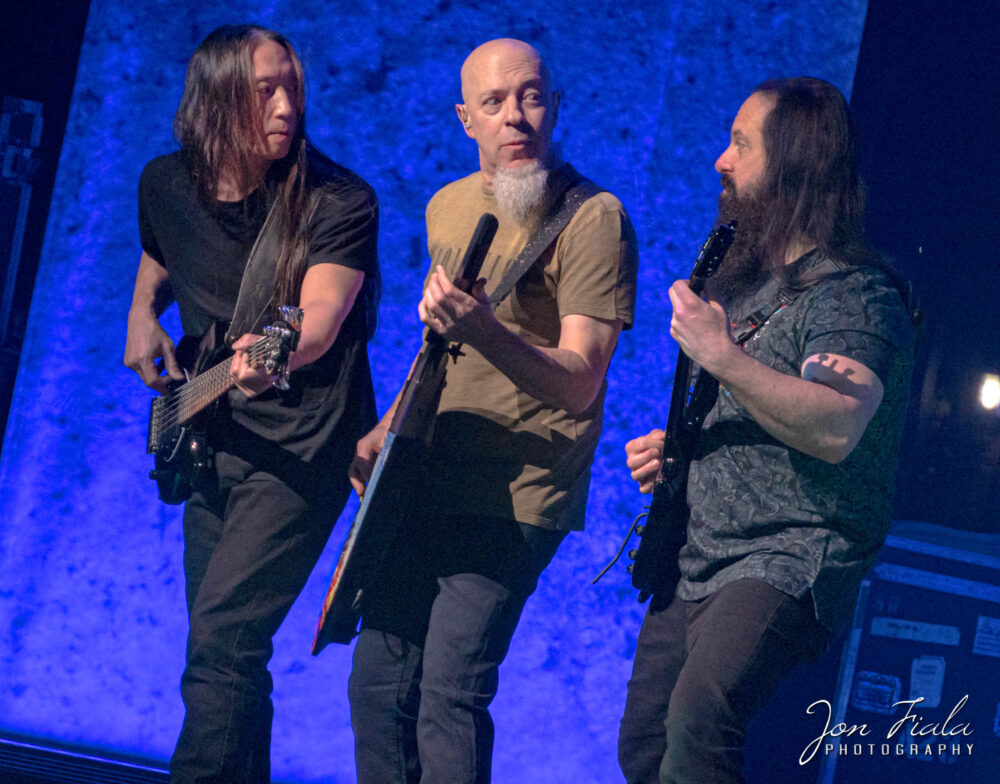 Indigenous throat-singing created the opening for "Bridges in the Sky" (A Dramatic Turn of Events, 2010), a tour-de-force that embodies all the best elements of Dream Theater's prodigious creativity from the first album made after Mangini joined the band.
Labrie expressed the band's joy to be performing once again before introducing another track from the band's latest album, "Invisible Monster," creatively capturing in their signature musical form the lurking difficulties of anxiety with which so many people struggle.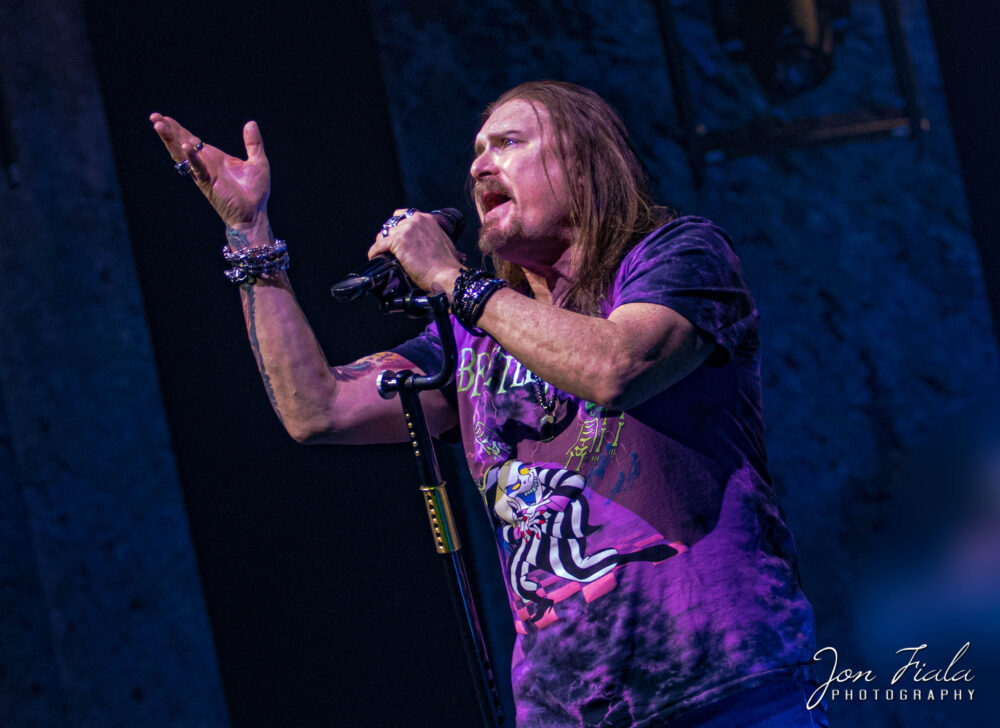 From the second disc of the second album made after Jordan Rudess joined the band, "About to Crash" (Six Degrees of Inner Turbulence, 2002) let Labrie's vocal dexterity shine and then flowed into "Ministry of Lost Souls" (Systematic Chaos, 2007) where the collective power of the band's melodic orchestrations created a sonic and imaginative journey through an story of a person sacrificing their own life to save another.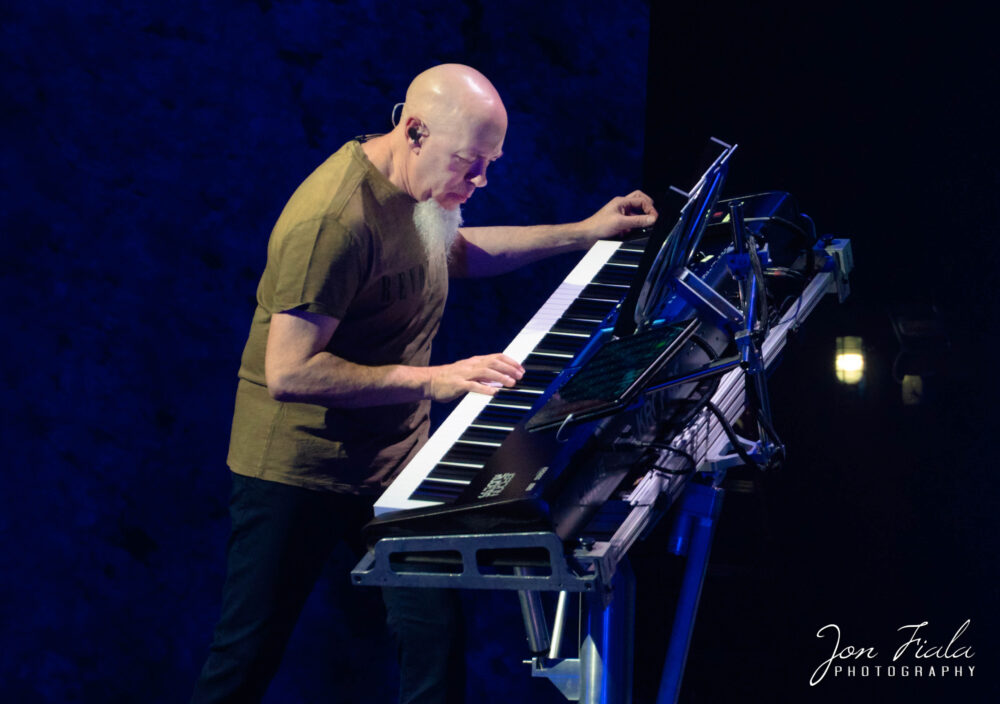 The epic title track from their most recent album "A View from the Top of the World" was a dramatic aural adventure, perfectly fit for closing their set. Book-ended by what might best be described as a progressive march in 23/8, the band had described how excited they all were to play it live in a documentary video highlighting portions of the process of making their latest. And it was all too obvious, as if everything that had come before built toward this 20+ minute adventure that captured in stellar form the tremendous creativity, collaborative energy, and sheer joy the band exhibits writing and playing together.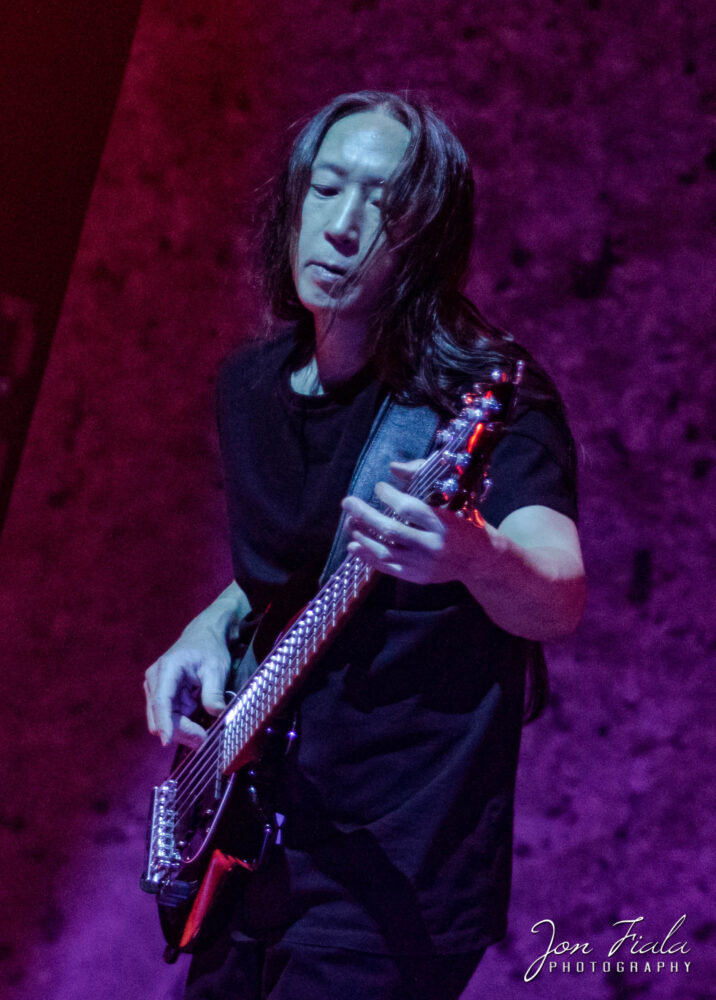 But it wasn't over yet. It never is with Dream Theater, and fans hope that with their unquenchable energy that it never will be. In typical fashion, the band responded to the crowd's demand will the brilliant encore "The Count of Tuscany" (Black Clouds and Silver Linings, 2009). Weaving a dramatic narrative of intrigue and danger, the track opens with innocence, climaxes with sonic intensity, and resolves while still leaving fans riding a high wave of contagious energy that flows out from every member of the band. The track is filled with sections that allow every member to stand out and even provides a perfect opportunity for involving the crowd in its memorable vocal melodies, sustaining the connection that fans always feel with the members of Dream Theater.
If the members of Dream Theater really are on top of the world, those who are privileged to see them on this tour will surely feel like they were able to spend about 90 minutes there will them. And what a glorious, moving experience it was. Dream Theater continues to reach new heights and they always bring their fans along with them. Their work has not only sustained many of us through the pandemic in unique ways, but seeing them is perhaps a balm of hope toward emerging finally from the dark days of the last two years.