Boston progressive, symphonic metal band WILDERUN recently announced their new studio album, Epigone, which is set for release on January 7th, 2022 release via Century Media Records. Today the band share the video for the new single "Distraction I".
"Distraction I is the first movement in the 4-part suite that closes the album. Musically, Distraction I is far more straightforward than a typical WILDERUN song and relies more heavily on atmosphere as a means of creating momentum throughout the track. It also is one of the more synth-heavy tracks on the record, utilizing dense tapestries of largely atonal sounds to develop a unique sonic space that is both surreal and expansive. It is the calm before the storm and the sign of things to come," states WILDERUN bassist Dan Müller.
With Epigone, Boston-bred aural imaginauts WILDERUN take a deeper and darker step beyond their expansive, prog-leaning metal scores that so skillfully came together on 2019's Veil of Imagination. The result is a record that is at once grandiose, complex, sophisticated and unexpectedly human. "This is certainly a "meta" record for me," states guitarist and vocalist Evan Berry. "It's the record that has the most to do with the artistic process." Indeed, the nine-track-long offering: beginning with the haunting acoustic prelude, "Exhaler" and ending with a twenty-minute, four-part epic composition, "Distraction I-IV", Epigone is nothing short of a journey into expression and ambition. It has all the earmarks that have made WILDERUN a revelation unto themselves.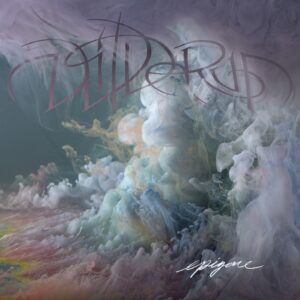 Epigone Tracklisting:
1. Exhaler
2. Woolgatherer
3. Passenger
4. Identifier
5. Ambition
6. Distraction I
7. Distraction II
8. Distraction III
9. Distraction Nulla
10. Everything In Its Right Place
(Bonus – only on CD & digital)
Exhaler (Synth Mix – Bonus – only digital)