Argentinian progressive rock luminaries Bad Dreams and PledgeMusic have joined forces, and the band has launched their first ever crowdfunding campaign for the release of their third album entitled "Chrysalis" which will hit the shelves worldwide on November 17th, 2017.
"It's been a very busy year at the Bad Dreams camp and we have decided to harness the momentum and use all our energies into making a killer new record" – says Gabriel Agudo, the band vocalist – "We have teamed up with Pledge Music to be able to bring our project from inception to completion with the help of those who really matter: you, OUR FANS. It is with only with your support that we will be able to see this through. Our new album Chrysalis will be out next November, and we are asking you to step in and join us to make that dream a reality"
Hailing from the land better known for tango melodies, Bad Dreams is a group of veteran musicians who had honed their chops as a Genesis tribute band for 10 years. After the release their first album "Apocalypse of the Mercy" in 2014, they have been forging a name for themselves in the international prog-rock scene. "Apocalypse of the Mercy" garnered worldwide recognition among classic and progressive rock fans, and the band opened for Steve Hackett and played alongside Marillion's Steve Rothery and his band during their South American leg. In 2015 they became the first South American band to be invited to the prestigious Cruise to the Edge celebration, sharing the bill with household names in the prog-rock scene like Yes, Marillion, Mike Portnoy, Änglagård, PFM, Neal Morse Band, Lifesigns, Allan Holdsworth, and many others; and performing two very successful shows in front of an audience which was unaware of the band and welcomed then with warm, standing ovations.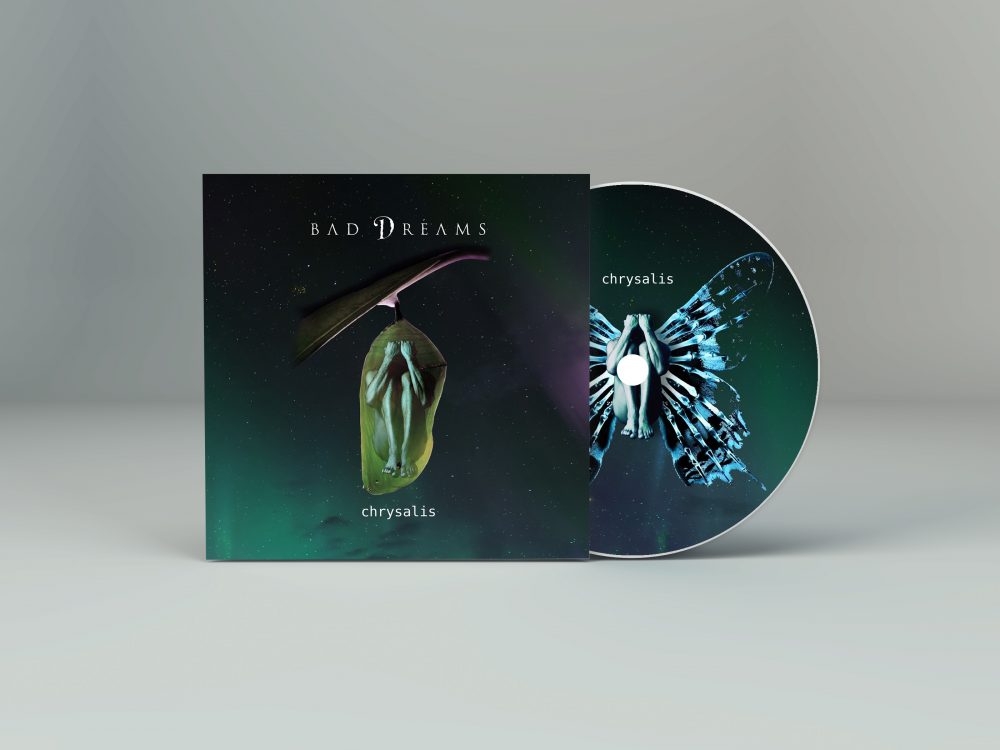 2016 saw the coming of their sophomore record, entitled "Déjà vu", marking a significant turning point for the band. "Déjà vu" was a record which pandered to no label, no media framework and no pre-conceived rules, taking a reminiscent of the prog most glorious melodies to a new dramatic level, coalescing all the passion, virtuosity and mellotron-ladden melodies trademark of the band in an upbeat, nostalgia-drenched musical ride. Invited one more time to the Cruise to the Edge Festival aboard the Brilliance of the Seas ship, this time around they stole the show in a couple of occasions in front of feverish and clamoring crowds, and their flawless performance paved the way for their third invitation to the event in February 2018.
A new chapter in the history of the band is now unfolding and Jorge Tenesini, the band founder and keyboardist speaks about it: "We wanted to take a new approach to the recording of our new album and decided it won't be a better way to do so than bringing our fans with us along the ride. In our PledgeMusic store (www.pledgemusic.com/projects/bad-dreams) they can pre-order the new record, plus a variety of other exclusive items we wanted to include, making the album buying process even more interesting. But we didn't stop there: we decided to also throw in our first ever live release in the form of a Limited Box-Set including a Blu Ray and a DVD of our concert during Cruise to the Edge last February which we named "Live From The Edge". We are also preparing to document the recording process and offer all of you who decide to join us in this journey some special behind the scene access to the creative process as it progresses. Tell your family and friends and let's do this together!"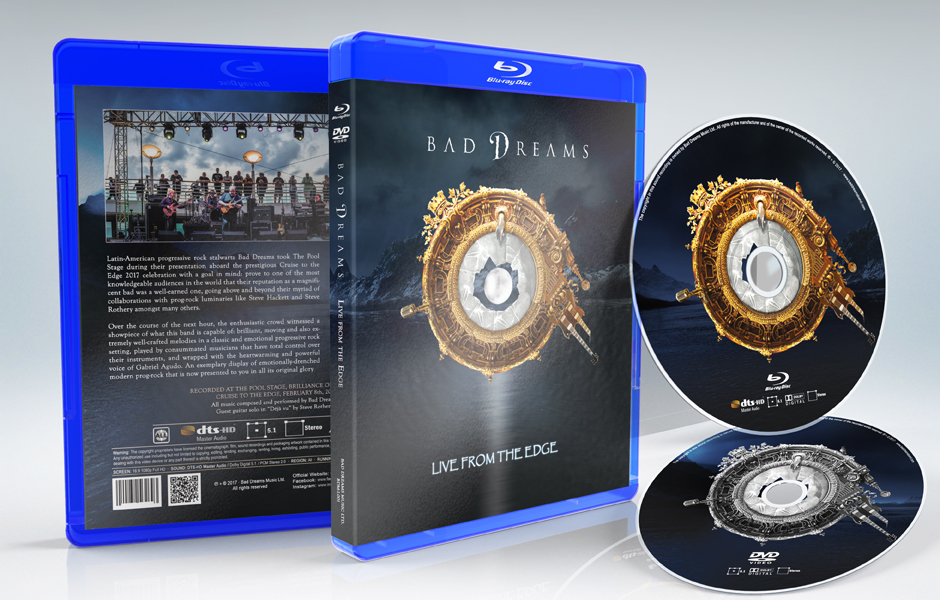 For the recording of "Chrysalis" the Argentinian have enlisted some special guest: singers Lorelei and Durga McBroom, also known as "The McBroom Sisters", who performed as live backing vocals for Pink Floyd since 1989, will lend their angelical voices to a track entitled "Goblin's Seduction", tune which will also include a fantastic saxophone solo courtesy of Jamison Smeltz. Jota Morelli, considered by many the greatest drummer to ever be born in the land of Pampas (with an impressive resume as the stickman for Al Jarreau, Gloria Gaynor, Alejandro Sanz, Frank Gambale, Scott Henderson and countless more) will sit under the drumkit in "Change" and the title track "Chrysalis", which will also have a unique melody-soaked guitar solo, once again played by the band longtime friend Steve Rothery. Angel Mahler, a world-renowned composer, pianist and orchestra conductor will be featured in another track.
On the other hand, the "Live From The Edge" Blu Ray/DVD Box will include the band's presentation at The Pool Stage during the last Cruise to the Edge in February 2017, including a guest appearance by Steve Rothery. Both discs will be house in a single box, with the Blu Ray sporting three audio tracks: Stereo Uncompressed PCM, Dolby Digital 5.1 and DTS-HD Master Audio. A picture gallery of the show will be included in both DVD and Blu Ray discs.
Throughout and up to the album release, the band will keep the PledgeMusic and Bad Dreams fans updated with the album's progress and news from their world through the PledgeMusic AccessPass. "We consider PledgeMusic to be the best in their field and after much thought feel that they as the new masters of the art, offer the band and the fans the most exciting possibilities" – concludes Gabriel Agudo – "We also want to thank all our fans for their amazing support over the years and we hope this excites them as much as it does for us!"