As we exit this decade from 2010-2019 and enter into the next, we have been looking back at all the bands and albums that we have had the pleasure of listening to. We saw a huge resurgence in prog rock with some monumental releases by incredible artists like Steven Wilson, who saw his profile grow to an unthinkable level with standout solo albums, and groundbreaking releases from legendary veterans like Opeth, Devin Townsend, and Marillion.  We also had a number of new bands stake their claim as the next wave of prog with the rise of groups like Haken, Leprous and others.
But two names kept popping up over and over – Mike Portnoy and Neal Morse.  To say that these two were responsible for a lot of music released over the decade would be a huge understatement.  Portnoy alone released 40 albums this decade (19 studio albums, 18 live albums, and 3 EPs), 24 of them with Morse! Meanwhile, Morse released an additional 5 albums on his own as well, including the prog rock opera Jesus Christ The Exorcist and the pop-rock albums Songs From November and Life & Times. The two are in no less than 3 bands currently, including Flying Colors, and the Neal Morse Band, both of which started this decade. The two also found time to release the 4th Transatlantic album, Kaleidoscope (2014 Prog Magazine Album of the Year), with Roine Stolt and Pete Trewavas, and have begun working on album number 5.
Since leaving Dream Theater at the beginning of the decade in 2010, Portnoy has played with a number of bands outside of prog including The Winery Dogs, Adrenaline Mob, Twisted Sister and more.  But, it was the launch of the Progressive Nation at Sea cruise in 2014 which might be one of his most significant ventures during this period.  With artists like Transatlantic, Riverside, Haken, Pain of Salvation, Devin Townsend, Spock's Beard, Anathema, Jon Anderson, and dozens more, the cruise was a modern prog rock extravaganza and, for hundreds of fans, their first exposure to many bands they had never heard or at least never seen in person. While that cruise only happened once, the response of having these newer bands on the cruise, prompted the merging of new and old on Cruise to the Edge, which now enters its 8th year in 2020.  Among some of the memorable performances on the recent excursions the drummer created on board was a reunion with Jordan Rudess to play the Dream Theater instrumedley, and the premiere of The Shattered Fortress, (The Dream Theater 12-Step Suite) which he would eventually take on the road with members of Haken and Eric Gillette.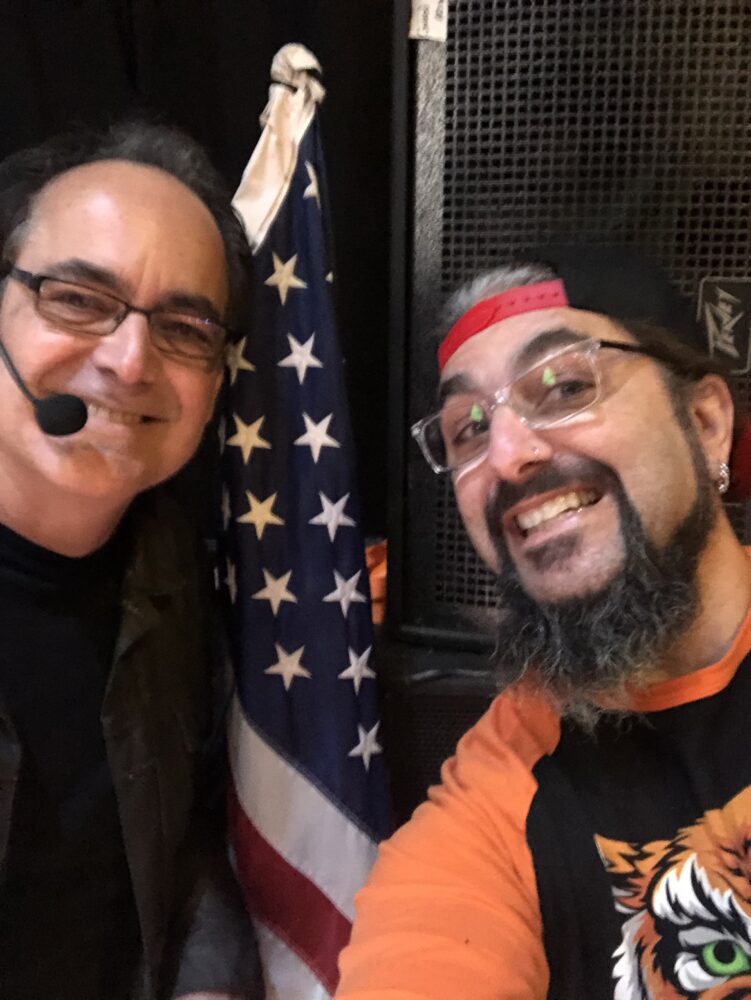 Not to be outdone, in 2012 Morse launched the 'Chance of a Lifetime' auditions to look for musicians for his then upcoming US tour.  This resulted in finding guitarist Eric Gillette and keyboardist Bill Hubauer who have since joined Mike, Neal, and Randy George to form the Neal Morse Band and are recognized as immense talents in the prog community.  Morse also created his own mini-festival aptly titled Morsefest, in 2014.  The annual, weekend-long affair, now enters its 7th year and has featured some amazing performances including the first time performance ever of Spock's Beard's Snow album in 2016, as well as Flying Colors, who kicked off their recent tour at the 2019 Morsefest.
In just the last year, Portnoy and Morse released The Great Adventure with the Neal Morse Band and went on a world tour, started working on the next Transatlantic album, and released a new Flying Colors album, Third Degree, and went on tour again. They already have a few albums on the way for 2020. These guys never stop and we are the fortunate recipients of this astonishing output.
So while there may be some that are not fans of all of the albums they have been responsible for, and some that are fans of other artists, it is impossible to argue the significance these two artists have had on the prog landscape. 24 albums together in just 10 years!  Incredible. So, congratulations to our Artists of the Decade: Mike Portnoy and Neal Morse.