Ayreon is back with a new album titled Transitus, another magnum opus with multiple guests out on Sept. 25th,. The mastermind behind it all, Arjen Lucassen, returns to the podcast to talk about the new album and the story behind it, and more.
'Transitus' is inspired by supernatural movies such as The Others, The Changeling and Ghost along with the music of soundtrack composers John Carpenter (Halloween), Ennio Morricone (Once upon a Time in the West) and Jerry Goldsmith (Omen). 'Transitus' is narrated by one of the most iconic and recognizable voices in sci-fi history, most known from his eight-year stint as Doctor Who, Tom Baker. As with any Ayreon album, it is an explosive and expansive affair and features Tommy Karevik (Kamelot) as Daniel and Cammie Gilbert (Oceans of Slumber) as Abby. The all-star cast also features Simone Simons (Epica), Dee Snider (Twisted Sister), Joe Satriani, Marty Friedman, Johanne James (Threshold), Noa Gruman (Scardust), Marcela Bovio (MaYan), Caroline Westendorp (The Charm The Fury), Paul Manzi (Arena), Micheal Mills (Toehider) and Amanda Somerville (Avantasia, Trillium) amongst many others.
Photo: Lori Linstruth
For the full audio click the podcast link below or download the podcast on
iTunes · Google Play · Stitcher · PodBean • Spotify
Subscribe to the podcast to automatically receive future podcast episodes.
Watch the new 7-minute trailer here: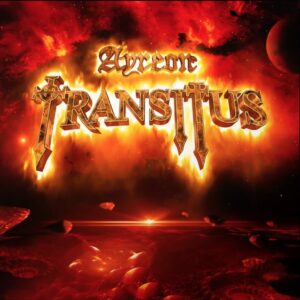 Tracklisting:
CD 1
1. Fatum Horrificum
2. Daniel's Descent into Transitus
3. Listen to My Story
4. Two Worlds Now One
5. Talk of the Town
6. Old Friend
7. Dumb Piece of Rock
8. Get Out! Now!
9. Seven Days, Seven Nights
CD 2
1. Condemned Without A Trial
2. Daniel's Funeral
3. Hopelessly Slipping Away
4. This Human Equation
5. Henry's Plot
6. Message from Beyond
7. Daniel's Vision
8. She is Innocent
9. Lavinia's Confession
10. Inferno
11. Your Story Is Over!
12. Abby In Transitus
13. The Great Beyond
Pre-order here: http://smarturl.it/ayreon-MLG