Boston-bred progressive, symphonic metal band WILDERUN have just released the third single, "Identifier", from their upcoming studio album, Epigone out January 7th via Century Media. The new single is a radio edit of the track "Identifier", and is accompanied by a performance video from the band. Watch the video for "Identifier" below.
"It didn't take us long to know we wanted to release this song as a single. With 'Identifier' we wanted to find a way to weave classic Wilderun orchestrations with newly discovered synths and sound design, while simultaneously rejuvenating our use of folk instrumentation all in one song. We took a deep dive into our own experiences as a band and resurfaced with a new perspective that's both daunting and invigorating," states the WILDERUN about "Identifier".
With Epigone, Boston-bred aural imaginauts WILDERUN take a deeper and darker step beyond their expansive, prog-leaning metal scores that so skillfully came together on 2019's Veil of Imagination. The result is a record that is at once grandiose, complex, sophisticated and unexpectedly human. "This is certainly a "meta" record for me," states guitarist and vocalist Evan Berry. "It's the record that has the most to do with the artistic process." Indeed, the nine-track-long offering: beginning with the haunting acoustic prelude, "Exhaler" and ending with a twenty-minute, four-part epic composition, "Distraction I-IV", Epigone is nothing short of a journey into expression and ambition. It has all the earmarks that have made WILDERUN a revelation unto themselves.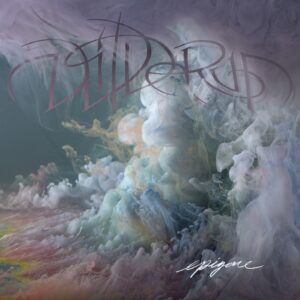 Epigone Tracklisting:
1. Exhaler
2. Woolgatherer
3. Passenger
4. Identifier
5. Ambition
6. Distraction I
7. Distraction II
8. Distraction III
9. Distraction Nulla
10. Everything In Its Right Place
(Bonus – only on CD & digital)
Exhaler (Synth Mix – Bonus – only digital)