Haken Guitarists Richard Henshall and Charlie Griffiths join the podcast to talk about their upcoming album Virus, finding out their US tour was cancelled, and how they are dealing with the current situation. Virus is out on June 5th.
Catch Haken's performance on the Prog From Home show.
For the full audio click the podcast link below or download the podcast on
iTunes · Google Play · Stitcher · PodBean
Subscribe to the podcast to automatically receive future podcast episodes.
Pre-order now here: https://haken.lnk.to/Virus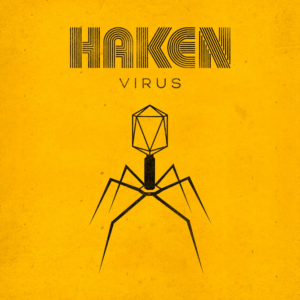 The track-listing is as follows:
1. Prosthetic
2. Invasion
3. Carousel
4. The Strain
5. Canary Yellow
6. Messiah Complex i: Ivory Tower
7. Messiah Complex ii: A Glutton for Punishment
8. Messiah Complex iii: Marigold
9. Messiah Complex iv: The Sect
10. Messiah Complex v: Ectobius Rex
11. Only Stars
Photo by Max Taylor Grant