Last year, Jon Courtney and Chloë Alper reunited the much-loved Pure Reason Revolution, playing their first show in close to eight years at Midsummer Prog Festival in the Netherlands, and performing their debut album 'The Dark Third' in full. Today they are excited to announce the release of 'Eupnea', their first new studio album in nearly 10 years, for April 3rd, 2020.
The band comments:
"We stuck to our manifesto of no musical boundaries and the result was 'Eupnea'. We return to a more progressive sound with ferocious guitars, thunderous drums and the stacked harmonies that give us our signature sound. We're excited to begin playing it live."
You can also watch a brand new interview clip where they discuss the process of getting back together last year, and playing Midsummer Prog, here:
'Eupnea', the long-awaited return from the band, sees them harking back to their earliest days, while rolling in all of the musical experiments and experience they've gathered in the intervening years.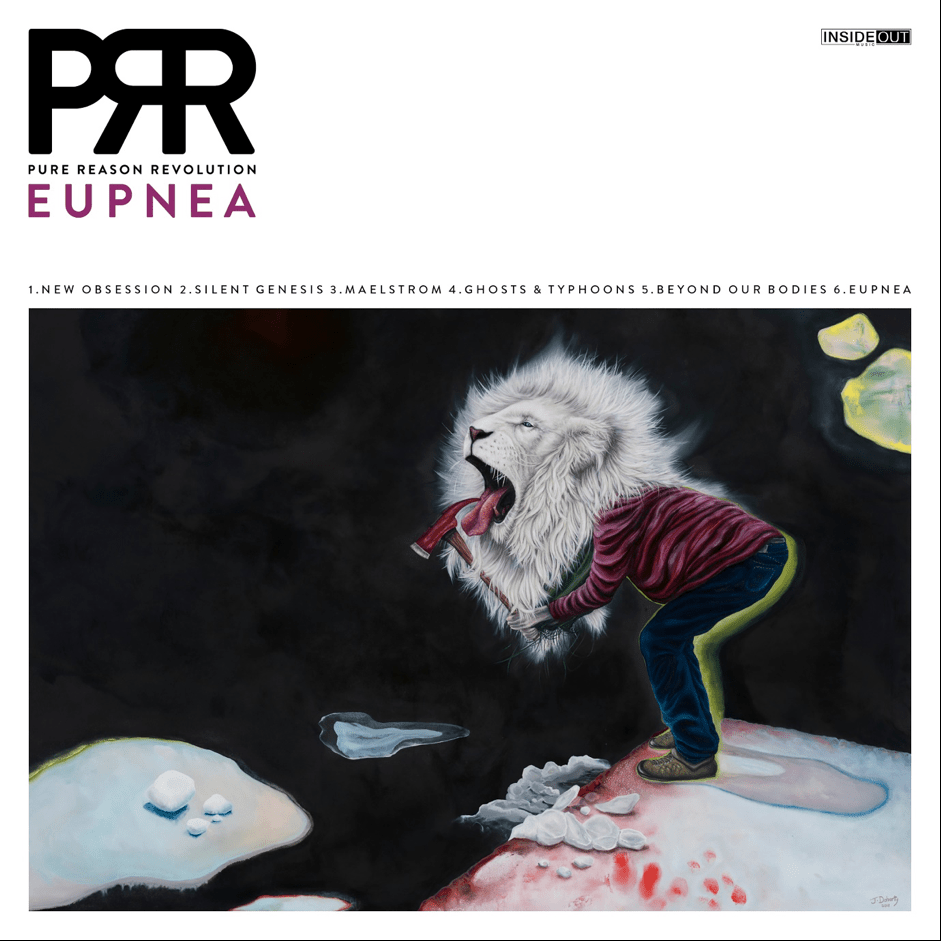 The cinematic soundscapes of Hammer and Anvil? Check. The dark atmosphere and synths of Amor Vincit Omnia? Check. The gauzy psych-prog of their debut? Ch-check.
It's sprawling, with three tracks hitting the 10 minute mark and one notching up against 15 minutes. Sure, track length does not equal ambition, but still, it's quite the statement of intent.
'Eupnea' features the work of artist Jill Doherty on its front cover, and will be available as a Limited CD Digipak, Gatefold 2LP + CD and as a digital album.