Haken/Novena vocalist Ross Jennings joins the podcast to talk about his upcoming debut solo album 'A Shadow of my Future Self' and to help us pick the best debut solo albums.
Ross's album is out on Nov. 19th and can be found here: https://rossjennings.co.uk/
For the full audio click the podcast link or download the podcast on
iTunes · Google· Stitcher · PodBean • Spotify
Subscribe to the podcast to automatically receive future podcast episodes.
You can also subscribe to our YouTube channel
A SHADOW OF MY FUTURE SELF finds Ross on a musical journey fans have not heard him explore professionally before, writing very personal songs in what can only be described as a love letter to Ross's extensive record collection and eclectic musical upbringing that were the foundation to his musical inspiration. This album in question starts on the fringe of a country road, navigates indie pop, anthemic rock, power ballads, and culminates in some epic prog.
The album is available for pre-order here:
https://ffm.to/asomfs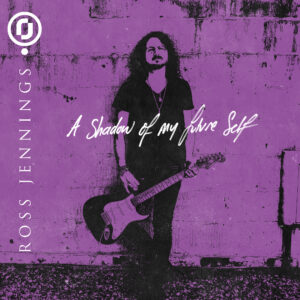 Tracklisting:
1. Better Times 4:09
2. Words We Can't Unsay 5:04
3. Violet 5:30
4. The Apologist 4:56
5. Rocket Science 4:15
6. Catcher in the Rye 5:19
7. Since That Day 3:25
8. Young At Heart 8:14
9. Feelings 4:57
10. Third Degree 4:35
11. Phoenix 11:15
12. Grounded 8:03
13. Year 4:56
14. Be The One (Bonus Track) 3:26