Nick D'Virgilio, Neal Morse & Ross Jennings are releasing their debut album titled 'Troika' on Feb 25th. The trio spoke with Roie about their new collaboration and debut album Troika.  Originally released in 3 parts on YouTube, here is the full audio of the interview.  Troika will be released on Feb. 25th, 2022.
For the full audio click the podcast link or download the podcast on
iTunes · Google· Stitcher · PodBean • Spotify
Subscribe to the podcast to automatically receive future podcast episodes.
Watch part 3 here: https://youtu.be/c6OFnBvdIRo
Watch part 2 here: https://youtu.be/ogKX-_LezFY
Watch part 1 here: https://youtu.be/uGh82jhf7-c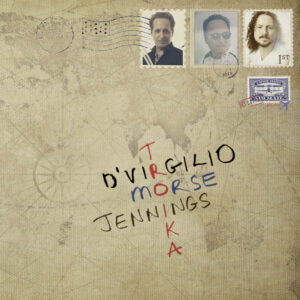 Tracklisting:
1.Everything I Am (5:43)
2. Julia (6:07)
3. You Set My Soul On Fire (3:22)
4. One Time Less (4:53)
5. Another Trip Around The Sun (4:39)
6. A Change Is Gonna Come (4:24)
7. If I Could (4:02)
8. King For A Day (5:47)
9. Second Hand Sons (4:43)
10. My Guardian (3:43)
11. What You Leave Behind (4:16)
'Troika' will be available as Ltd. CD Edition / Gatefold 2LP+CD / Digital Album. Each format includes a bonus alternative version of the track 'Julia' and is available for pre-order here: https://dvirgiliomorsejennings.lnk.to/Troika