Door One, David Longdon's posthumous solo album, will be released on October 14th, 2022 on CD and white and black vinyl editions. The album will also be available to download and on all digital streaming platforms. "Watch It Burn" is the first video single from David Longdon's posthumous album, Door One. This track features some killer guitars played by David himself and driving drums from Jeremy Stacey (King Crimson, Noel Gallagher, Sheryl Crow).  Check it out here:
David had been accumulating musical and lyrical ideas for Door One over the past few years. He had been recording since April 2021, following the completion of Big Big Train's Common Ground album. On the night of David's tragic accident, which resulted in his untimely death on 20th November 2021, he had just returned home to Nottingham from a recording session at Playpen Studios in Bristol with his co-producer and engineer Patrick Phillips.
At the time of his death, the album was 90% finished. However, David's partner Sarah and all the key protagonists involved in its creation agreed that David would want the world to hear the album.
Door One was recorded with a core of four musicians: drummer Jeremy Stacey (King Crimson, Noel Gallagher, Sheryl Crow, The Finn Brothers), bassist Steve Vantsis (best known for his work with Fish), saxophonist Theo Travis (Steven Wilson, Soft Machine, Gong) and David's longstanding friend and former 1990s Gifthorse band mate Gary Bromham (Bjork, Sheryl Crow, George Michael) who contributed guitar, backing vocals, keyboard parts and textures.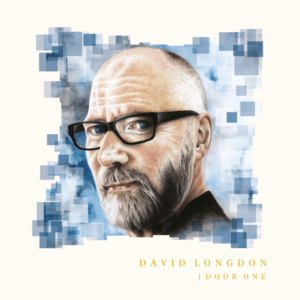 SIDE ONE
Into The Icehouse
Watch It Burn
There's No Ghost Like An Old Ghost
The Singer And The Song
Forgive (But Not Forget)
SIDE TWO
Sangfroid
The Letting Go
Love Is All
Pre-order here: https://burningshed.com/store/english-electric-recordings