The New Release Spotlight is a roundup of new and recently released albums.
---
The Lickerish Quartet – Threesome Vol. 3 (May 20th, 2022)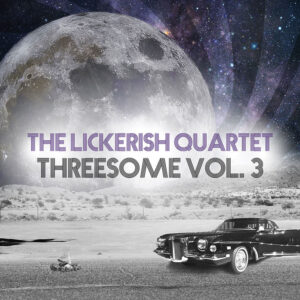 THREESOME VOL. 3 completes the trilogy started with the release of THREESOME VOL. 1 in 2020, which found the three Jellyfish alums, Roger Joseph Manning Jr., Eric Dover, and Tim Smith, returning to the style that made the alt-90s band a critical darling and fan favorite. The new set falls in line with the previous 2 EPs stylistically, oozing with pop layers and incredible melodies. The band wears its influences proudly, as in the first track and lead single "Fortunately" which recalls 10CC in its heyday, while "New Days" feels like it's from a Rubber Soul lab. This is a trio that can really do no wrong. With 3 EPs and 12 songs under their belt, let's hope a full album will be on the way soon.
Order here: https://shop.bandwear.com/collections/the-lickerish-quartet-shop
Tracklisting:
1. Fortunately (4:31)
2. New Days (5:25)
3. You All Alone (4:15)
4. In The Meantime (4:00)
Musicians
Roger Joseph Manning Jr., Eric Dover, and Tim Smith.
---
Evergrey – A Heartless Portrait (May 20th, 2022)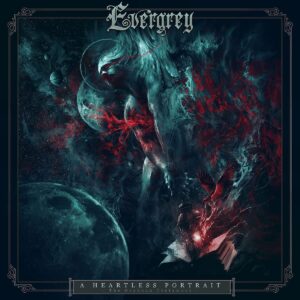 Swedish prog metal group Evergrey return with their 13th studio album titles A Heartless Portrait (The Orphean Testament). From the first note, the barrage of guitars and drums announce that this is going to be another outstanding release from the prog metal veterans. The first track "Save Us" has the power and bombast the band are known for with an incredibly catchy and memorable chorus and also includes the voices of hundreds of fans. Vocalist Englund is in top form as are the rest of the band. The album has some of their heaviest moments but closes on the beautiful acoustic "Wildfires" to give the album is perfect ending. Prog metal fans that might not be familiar with the group should definitely check this one out.
Order here: https://www.napalmrecordsamerica.com/evergrey
1. Save Us (4:46)
2. Midwinter Calls (5:07)
3. Ominous (6:11)
4. Call Out the Dark (4:24)
5. The Orphean Testament (6:31)
6. Reawakening (4:16)
7. The Great Unwashed (6:04)
8. Heartless (5:09)
9. Blindfolded (4:14)
10. Wildfires (3:41)
Total Time 50:23
Line-up / Musicians
Tom S. Englund / vocals, guitars
Henrik Danhage / guitars
Rikard Zander / keyboards
Johan Niemann / bass
Jonas Ekdahl / drums
---
Lalu – Paint The Sky (January 21st, 2022)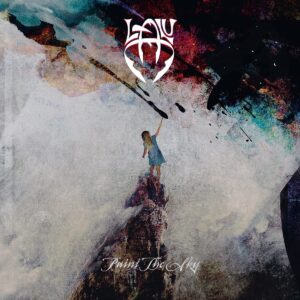 Lalu is the band names after the band's keyboard player Vivien Lalu. On Paint the Sky, the band's third album, Lalus is joined by well-known vocalist Damian Wilson, and a slew of great guests from Steve Walsh, Jordan Rudess, Simone Mularoni, and more. There is definitely a progressive vibe here at times mixed with a hint of classic rock. The opening track "Reset to Preset" kicks off things wonderfully sounding like some of Wilson's work with Headspace. It is also great to hear Steve Walsh on the title track, one of the highlights of the album. This is a fun record and one that has received a lot of attention so far this year, and this shouldn't be much of a surprise. Put this one on your list.
Order here: https://orcd.co/paintsky
Tracklisting:
1. Reset to Preset (6:25)
2. Won't Rest Until the Heat of the Earth Burns the Soles of Our Feet Down to the Bone (3:42)
3. Emotionalised (4:36)
4. Paint the Sky (7:55)
5. Witness to the World (4:44)
6. Lost in Conversation (4:37)
7. Standing at the Gates of Hell (5:05)
8. The Chosen Ones (7:20)
9. Sweet Asylum (1:40)
10. We Are Strong (7:40)
11. All of the Lights (1:52)
12. Paint the Sky (instrumental) (7:55)
Lineup
Damian Wilson / vocals
Vivien Lalu / keyboards
Joop Wolters / guitars, bass
Jelly Cardarelli / drums