We are in a new era of guitar virtuosity with some incredible players making names for themselves. Add Al Joseph to ths list. The Berklee grad is getting ready to release the debut album from his band Hymine and it showcases not only his insane guitar chops but also his powerful voice.
Formed in the heart of Los Angeles, HYVMINE is the brain child of world-renown progressive-metal guitarist and virtuoso, Al Joseph. After nearly five full years of flooding the scene with guitar mayhem Al sets out in efforts to make yet another mark on the metal scene by not only chopping trees with his axe, but now blowing down houses as the lead vocalist and front-man of this new guerrilla army.
HYVMINE is now set to release its debut album 'Earthquake' on Jan 19th.
AJ says, ""This new music is not only about bringing the house down but about uplifting the soul." Now with the collective and creative efforts of his newest members he hopes to express a completely raw side to his music for years to come. Choose your weapons wisely and get ready for war!"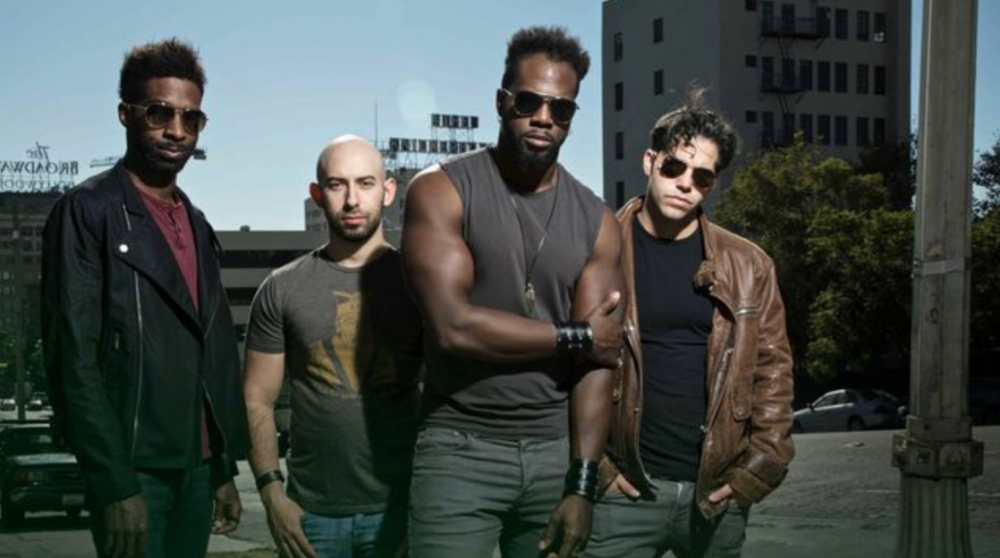 The album's first single "Shogun" combines a barrage of thunderous double bass drums with prog metal guitar rhythms accompanied by Al Joseph's soulful voice and out of this world solos.