Swedish progressive rock outfit Jonas Lindberg and The Other Side recently announced their signing with InsideOutMusic for the release of the upcoming new album Miles From Nowhere due out on Feb. 18th, 2022. Today, the group release the first single and video from the album for the track "Oceans of Time."
This epic is sung by band leader and songwriter Jonas Lindberg himself and is about an ending relationship in the form of a ship on a stormy ocean. It features intense drumming from Simon Wilhelmsson and stunning guitar solos from Calle Stålenbring as well as folky melodies.
Jonas comments:
"This track is one of my favourites from the new album. It got a lot of influences from Swedish folk music, which is something I grew up with. It also one of the tracks that I'm singing lead vocals on myself, which is not something I normally do. But I was spurred on by Simon (the drummer) when I showed him the demos that I was singing on, and he thought I should sing more tracks myself. So I thought I would give it a go!"
Watch the video for "Oceans of Time" here: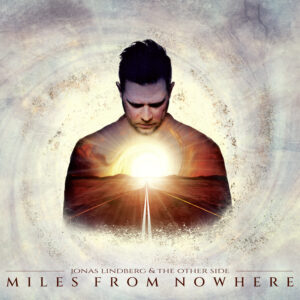 Miles From Nowhere will be available to pre-order on December 17th, 2021, on CD, Gatefold 2LP+CD & as Digital Album.
1. Secret Motive Man (7:26)
2. Little Man (5:49)
3. Summer Queen (15:52)
4. Oceans Of Time (11:37)
5. Astral Journey (5:50)
6. Why I'm Here (4:26)
7. Miles From Nowhere (25:32)
PT I – Overture, PT II – Don't Walk Away PT III – I Don't Know Where You Are PT IV – Memories, PT V – Miles From Nowhere
Miles From Nowhere will be released as:
Ltd. CD Digipak, Gatefold Black 2LP+CD+LP-booklet, and Digital Album.
You can pre-order It now here:
https://jonaslindbergotherside.lnk.to/MilesFromNowhere
'Miles From Nowhere' consists of seven songs which spans the full range of the progressive rock landscape – from the soaring "Summer Queen" (led by Jenny Storm), to the folksy instrumental "Astral Journey" to the closing title track; a sprawling 25 minute epic which features none other than Roine Stolt (The Flower Kings, Transatlantic) on lead guitar.