Cross the Divide got its start in late 2009 when brothers Chase and Zac determined that they wanted to start a project together. The two teamed up with a drummer and began searching out a mutually agreeable sound, and the trio landed on a semi-progressive technical hard rock sound, which in short time made the band a stand-out artist in the local scene.
About two years into the band's existence however, the original drummer decided to focus on other passions and it wasn't until 2014 that Chase and Zac happened upon their current drummer, Jake. With the new lineup, Cross the Divide immediately began making waves and taking bigger and bigger stages, and in short time became one of the most in-demand original artists in New England. The band is known throughout the region for their dynamic stage show and instrumental ability.
Cross the Divide uses their unique blend of rock to carry lyrical themes of substance to their audience. The band focuses hard on writing songs that inspire hope, justice, confidence, love, and truth. This effort has resulted in impacting many lives, and has prevented several suicides.
Cross the Divide's influences are vast, but some of the most major influences include: Breaking Benjamin, Creed, Dream Theater, Incubus, Mudvayne, 3 Doors Down, Foo Fighters, Shinedown, Story of the Year, Joe Satriani, Steve Vai, Audioslave, Disturbed, Godsmack, Iron Maiden, Ozzy Osbourne, GnR, Decyfer Down, Avenged Sevenfold, All That Remains, Megadeth, and so many more.
The band is presently at-work on completing their  upcoming full-length album "Fearless". The CD will feature 11 Tracks including hit single "The Perfect Storm", soon-to-be-released single "Sail on the Stars", as well as 6 previously unheard songs. While the album is mostly straight-up hard rock, almost every song has at least one section that brings out the bands progressive side.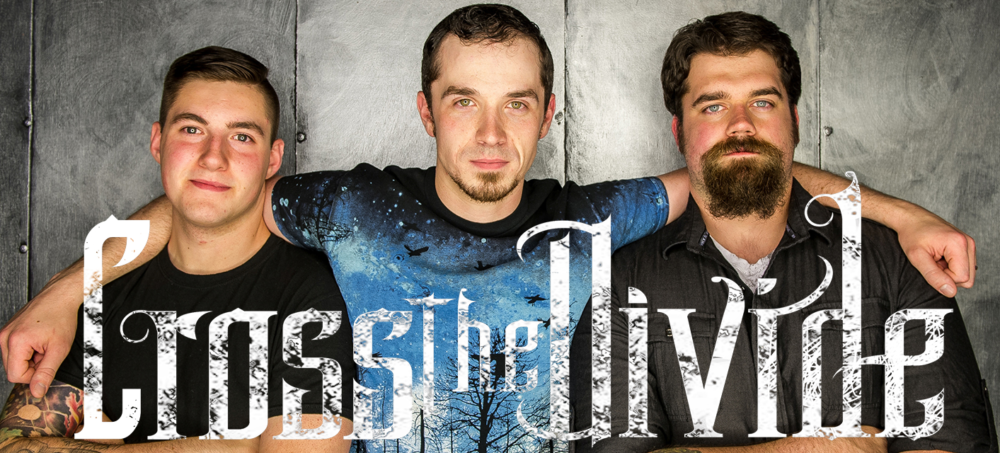 Cross the Divide will be playing alongside numerous major artists in the not too distant future, including opening for Sevendust and P.O.D. on June 18th, Disturbed, Breaking Benjamin, and Alter Bridge on Aug 4th, and Playing the main stage at "Soulfest" on August 6th (other performers include: Skillet, Switchfoot, P.O.D. Lacey Sturm, and many more). The band also opened for Sevendust and Trivium earlier this year, as well as Scott Stapp of Creed.
With major shows and a CD release on the horizon, the band has its hands full, but they are shopping for management and a proper booking agent willing to help break new markets.
"The Perfect Storm" – Official Music Video:

http://www.crossthedivideband.com
http://www.facebook.com/crossthedivide