Concert: The Royal Affair Tour with Yes, Asia, John Lodge and Carl Palmer's ELP Legacy
Venue: Seminole Hard Rock and Casino, Hollywood, FL July 13th, 2019
Pics by: Larry Marano Photography
The prog tour of the summer hit Hollywood, FL on Saturday night, July 13th when the aptly titled 'The Royal Affair Tour' rolled into town. The concert event headlined by prog legends Yes, brought along more prog rock royalty with Asia, John Lodge of The Moody Blues, and Carl Palmer's ELP Legacy. The show lasted roughly 4 hours but it was a high energy affair that was extremely well produced and thoroughly entertaining, keeping the full crowd in attendance the whole night through.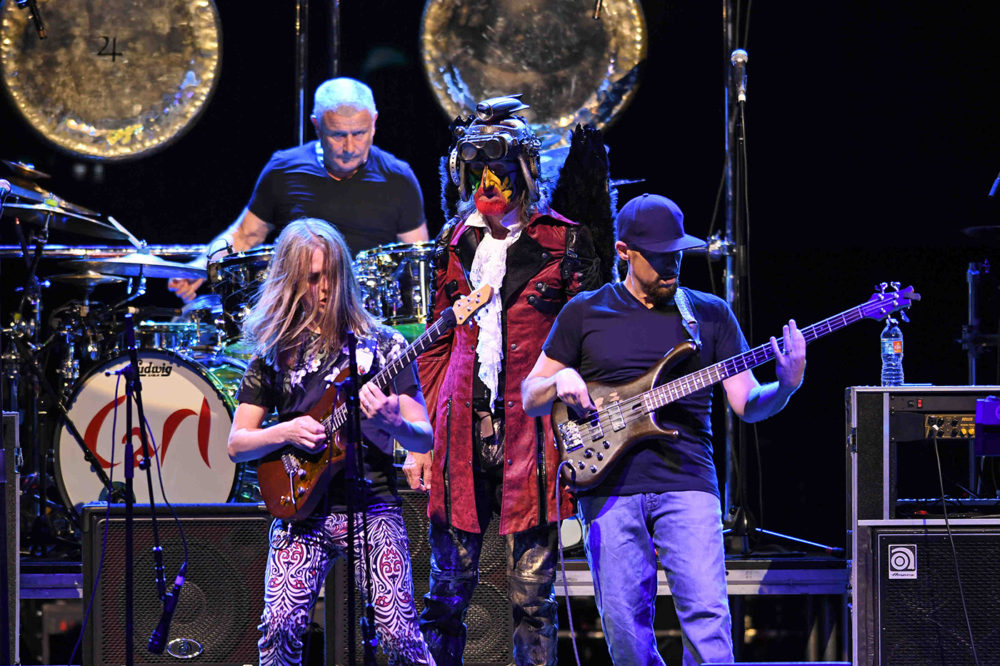 Carl Palmer hit the stage at 6:30 with his band comprised of David Pastorius on bass and Paul Bielatowicz on guitar, the latter tasked with turning Keith Emerson's keyboard parts into guitar licks. For anyone that has not seen Paul do this, it is quite amazing. They played a few ELP selections and were joined classic rock icon Arthur Brown for a few tracks including his own band's number 1 hit "Fire" on which Carl Palmer originally played. They closed with a rousing rendition of "Fanfare for the Common Man" and got the night off to a great start.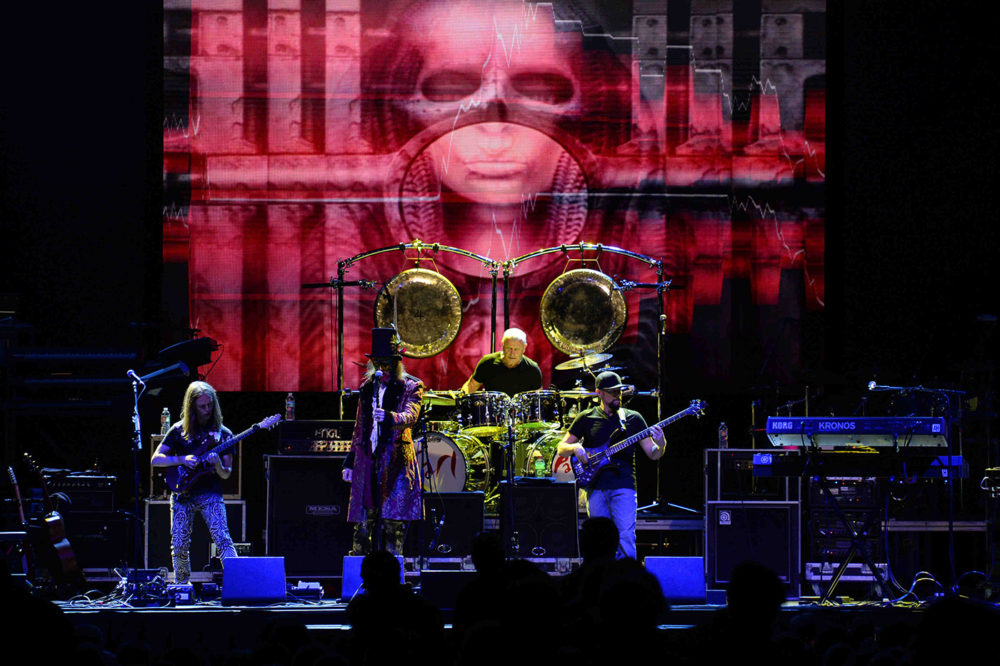 Less than 10 minutes later, John Lodge and his band took to the stage and ran through a number of classics from The Moody Blues and tunes from his work with Justin Hayward on the album 'Blue Jays'. The band did a great version of "Legend of a Mind", the song about Timothy Leary from 'In Search of the Lost Chord'. Lodge is larger than life on stage still performing like a total rock star. The band closed with his two most famous tracks "I'm Just a Singer in a Rock and Roll Band" and "Ride My See-Saw".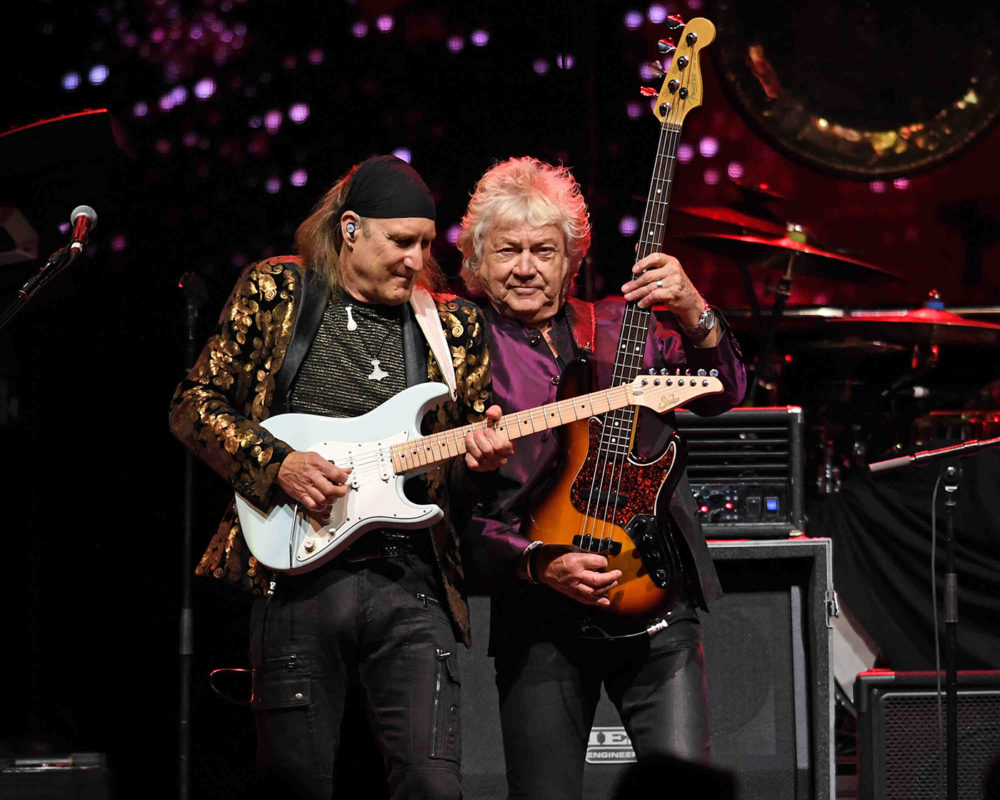 Carl Palmer then returned to the stage only this time to perform with Asia, along with original member and Yes keyboardist Geoff Downes. On bass was his fellow Yes-mate Billy Sherwood. The big surprise was guitar-whiz Ron "Bumblefoot" Thal on lead vocals and guitar. Thal has sang background vocals before and has a great voice but taking on the legendary John Wetton is quite a challenge, especially while playing guitar. The band opened with "Go" from the Astra album and then "Don't Cry from Alpha. And right away Thal proved up to the challenge. His tones fits the songs and he can hit all the high notes. At times he was singing and playing guitar with one hand – truly impressive.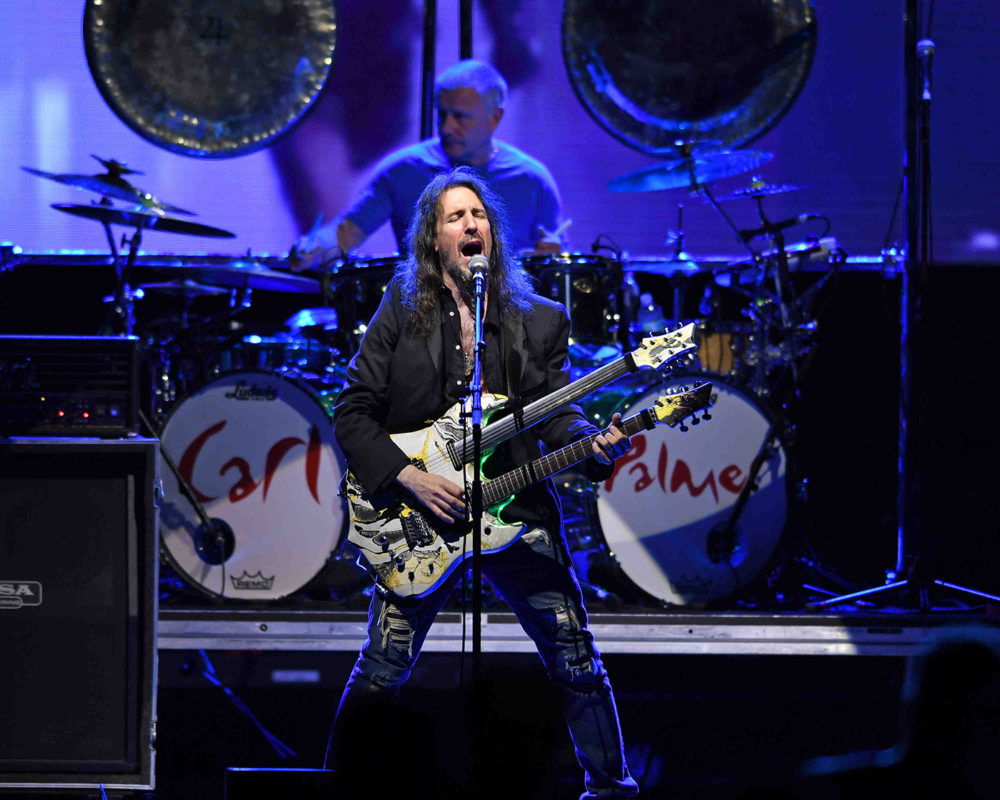 The band then played The Buggles "Video Killed the Radio Star" which had everyone standing and singing along. After a great rendition of "The Smile Has Left You Eyes" Steve Howe was brought out to play along with the last 4 songs, while Thal took off his guitar and just sang. This is really when the show took off. They played "Wildest Dreams", "Sole Survivor", "Only Time Will Tell" and of course "Heat of the Moment". Thal seemed more at ease singing without the guitar and the harmonies sounded brilliant. The Asia set was truly an enjoyable one.
After a twenty minute intermission, Yes came on and kicked off with their version of "No Opportunity Necessary, No Experience Needed" before jumping into a wide mix of material from "Tempus Fugit" and "Going For the One" to "I've Seen All Good People" and "Siberian Khatru". They have decided to mix things up more on this tour and the fans surely seemed thrilled by the choices. Following a rousing rendition of "America" the band closed the main set with "The Gates of Delirium" from 'Relayer'.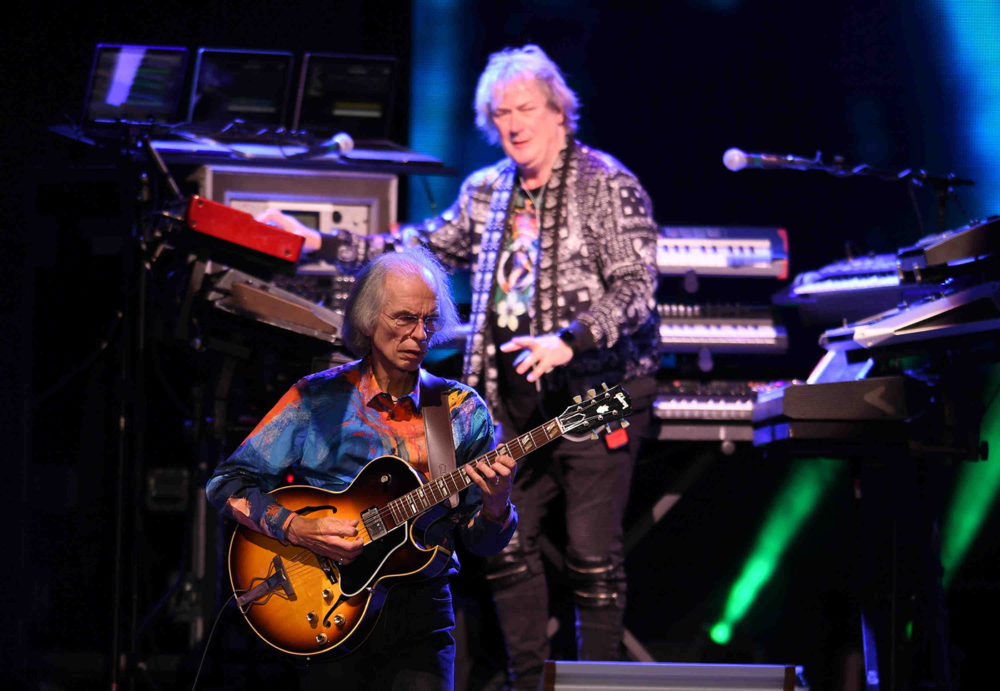 The band sounded great and had brilliant visuals to accompany the songs. Sherwood's bass playing is perfectly suited to capture the essence of the late Chris Squire while Geoff Downes and Steve Howe are still at the top of their games. Vocalist Jon Davison has definitely settled into to his role and looks extremely comfortable on stage, hitting each note with ease. Meanwhile, Drummer Jay Schellen swapped drum duties with Alan White throughout the set. The band returned for the encore to perform John Lennon's "Imagine" on which Alan White originally played the drums. It was a wonderful version. Of course, they then closed with "Roundabout" and "Starship Trooper"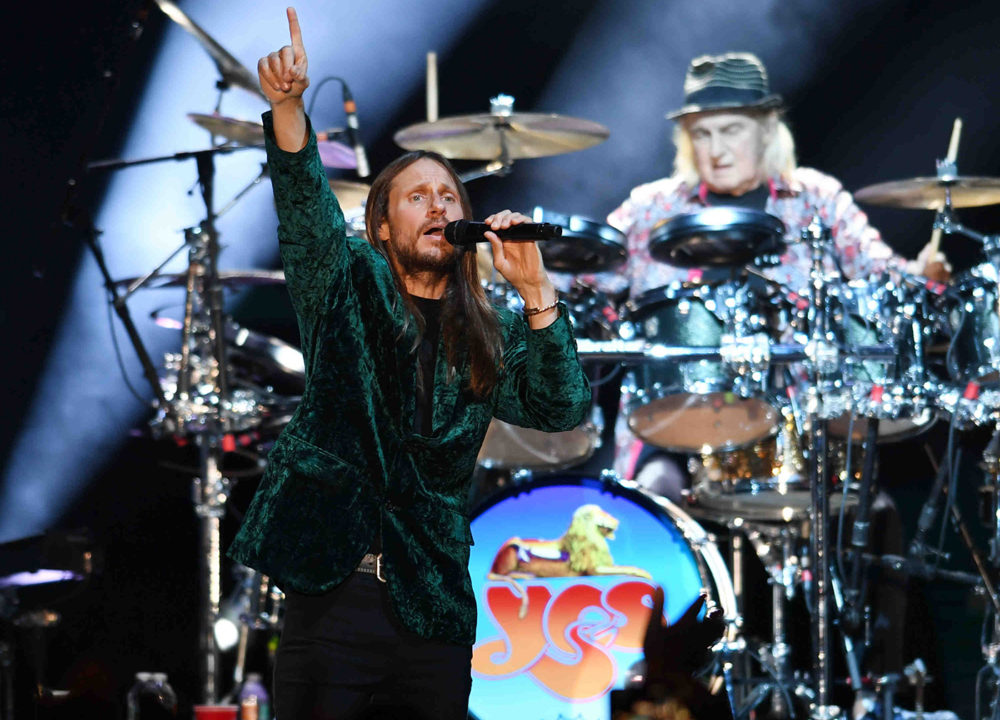 It was an incredible night filled with nostalgia and great music by some of the best musicians to ever play. These legends brought us progressive rock and they continue to keep it going and we should all owe them a great debt of gratitude. Don't miss these shows anytime they come around. They are definitely worth the price of admission.