Concert: Jeff Lynne's ELO
Venue: BB&T Center, Sunrise, FL July 12th, 2019
Jeff Lynne and ELO has experienced an incredible resurgence in the last few years with a new album, induction into the Rock and Roll Hall of Fame, and a tour that started with just a few shows and has expanded to a nonstop world tour.  In seeing the band now for the 3rd time in 3 years, there is absolutely no reason this ship will stop anytime soon. The current leg of their US Summer tour stopped in South Florida at the local hockey arena to a near sold out crowd and delivered a spectacle one is unlikely to see at most shows.
With more than 10 members on stage including 3 piece string section, 3 keyboardists, and the usual guitars, bass and drums and backup singers, the sound was massive and incredibly clean.  You could hear everything incredibly well. The visuals were also exemplary with massive video screens, more lasers than you've ever seen at a show and brilliant lighting.  And of course, there were tons and tons of hits.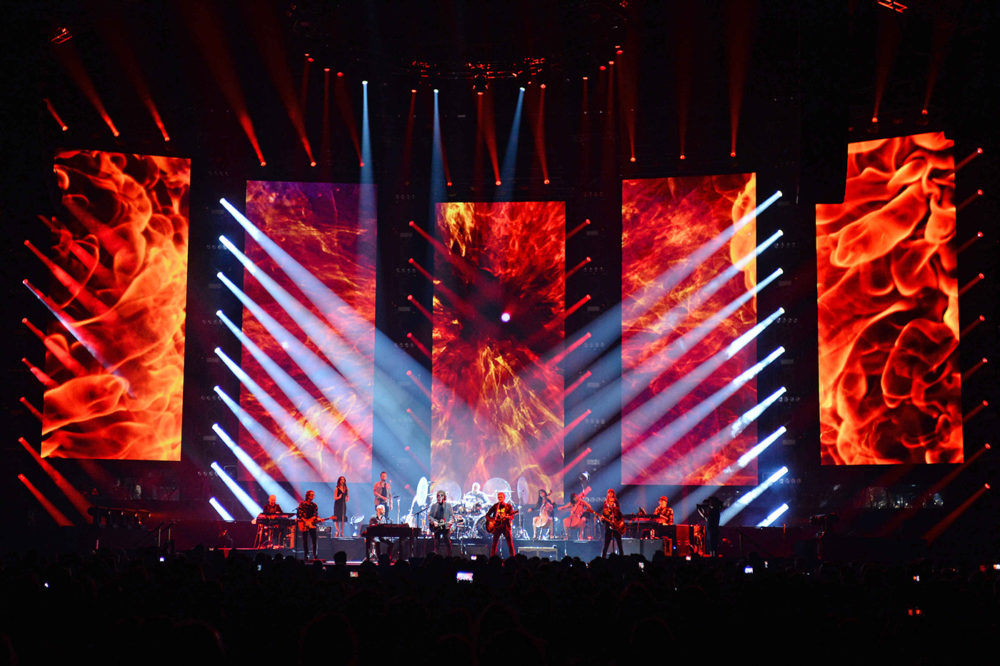 The band opened with the orchestral "Standing in the Rain" a perfect way to kick of the show with bombast, and dove right into one of Lynne's biggest hits "Evil Woman".  From there it was one well-known radio staple after another including "Do Ya", "Showdown", "Livin' Thing" and more.  The middle of the set provided a few album classics like the first ELO song "10538 Overture", disco-tinged "Last Train to London", and the gorgeous "Wild West Hero".  But then it was back to the heavy hitters "Telephone Line", "Don't Bring Me Down" and "Mr. Blue Sky".  Missed were anything from the Time and Secret Messages albums, but hardly a complaint.
It was a show that has you feeling good for 2 hours and that in the end is what a great concert is all about.  For any long time rock fan, this is a must see.  Even if you weren't sure if you knew many songs from ELO, you quickly realize you know most of them and they are fantastic treasures.  Thankfully, Lynne is back to singing these great songs "All Over the World".
https://www.setlist.fm/setlist/jeff-lynnes-elo/2019/bbandt-center-sunrise-fl-539ea755.html