Concert: The Aristocrats
Date: August 15th, 2019
Venue: The Funky Biscuit, Boca Raton, FL
Photos: Larry Marano Photography
The Aristocrats, the eclectic instrumental group featuring guitarist Guthrie Govan, drummer Marco Minnemann, and bassist Bryan Beller, have been on a successful North American tour this summer in support of their new studio album, 'You Know What?, their 4th. The chemistry this trio has on stage is undeniable and it was time for them to bring their incredible musical chops and goofy antics to South Florida.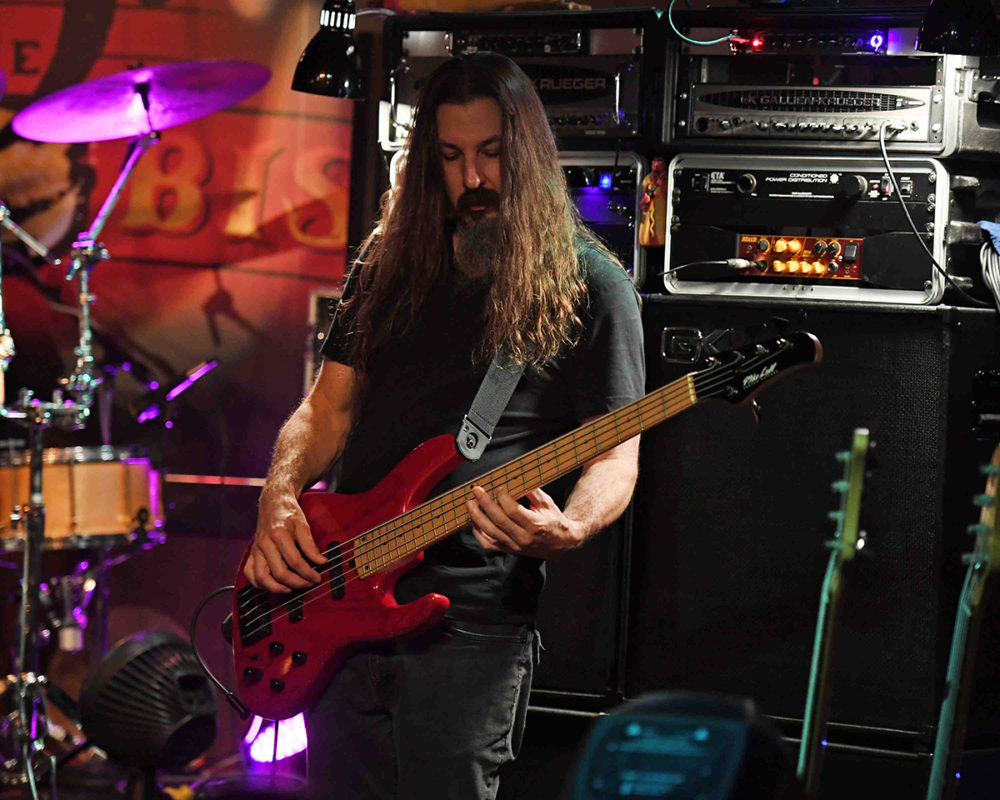 The intimate venue known as The Funky Biscuit has become a go to place to see great musicianship in South Florida. The Aristocrats sold out the place minutes after the tickets went on sale leaving many unable to attend.  Still, there was a great vibe once entering the club, one of anticipation for what would be a great show.  Following a solid set by the Travis Larson Band, The Aristocrats hit the stage.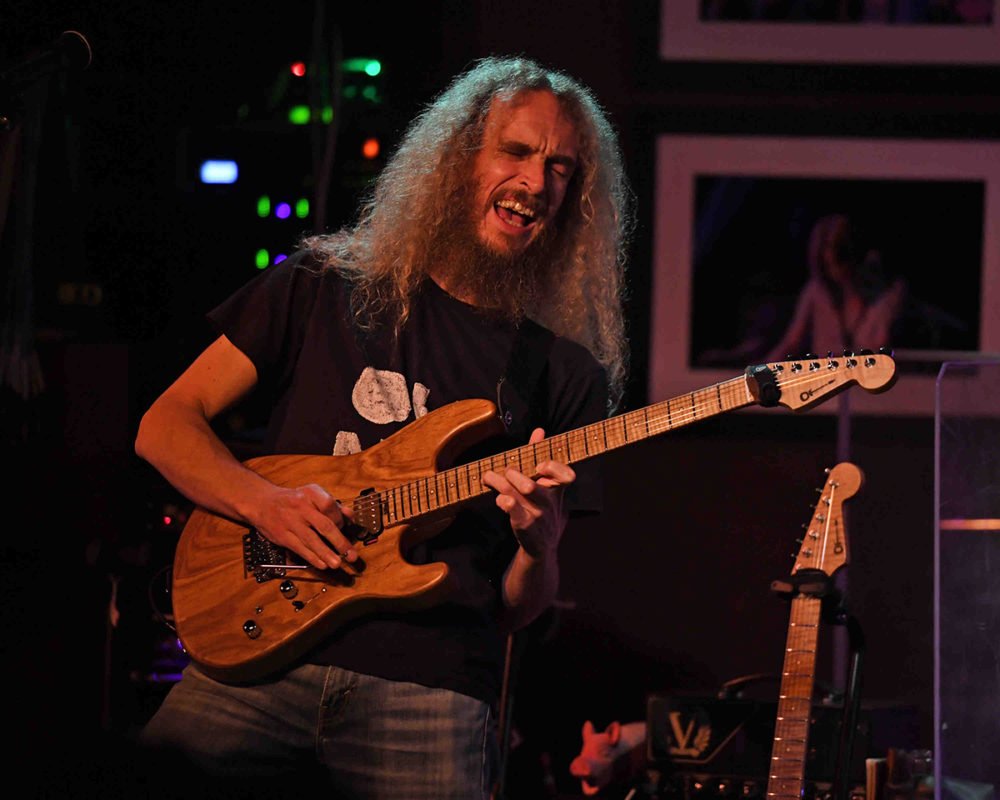 Immediately they jumped into the frantic opening number, "Blues Fuckers".  Minnemann drives the band with other wordly drumming, aggressively shifting the band through incomprehensible transitions and odd time signatures. Bryan Beller did the bulk of the talking to the audience, cracking jokes and telling hilarious stories.  He introduced the second track "D-Grade Fuck Movie Jam" which was based on a terrible review of the band. From there, the band played a consecutive string of tracks from the new album, each member introducing the tracks they wrote with the stories behind the songs. "Spanish Eddie" saw Govan intro the piece.  His flawless ability to play any style with speed, nuance, and feel is awe-inspiring.  He is truly a master to watch, as is Beller, who brilliantly makes it all come together. After a few more new songs, the band returned to their debut album for "Get it Like That", another insane composition.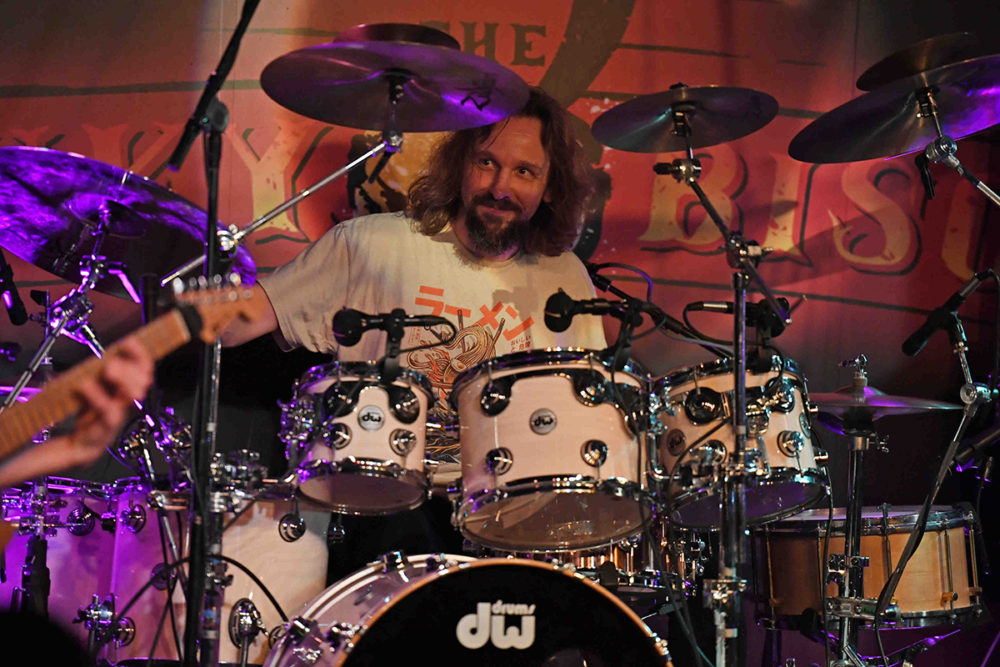 One of the highlights was definitely Minnemann's drum solo. It is impossible to explain to someone who has not seen him in person just what he is capable of doing.  There is drumming and then there is Marco Minnemann. After a few more selections mixed from the new album and the recent Tres Caballeros, the band closed with the rocker "Smuggler's Corridor" where they invited the audience to sing along to the song's main theme. This concluded the 2 hour extravaganza of brilliant musicianship and pure entertainment.  These guys have figured out how to make crazy prog-jazz-fusion fun and engaging, no small feat. The Aristocrats are definitely one of rock's best live acts, one that is a must-see.
Setlist:
Blues Fuckers
D-Grade Fuck Movie Jam
Spanish Eddie
When We All Come Together
The Ballad of Bonnie and Clyde
Get It Like That
Last Orders
The Kentucky Meat Shower
Desert Tornado
Flatlands
Encore:
Smuggler's Corridor
For more info on the tour visit: http://the-aristocrats-band.com/shows/