Periphery Concert Review
Venue: Revolution Live, Ft. Lauderdale, FL
Review & Photos by: Victor Giol
It's a new year.  What better way to kick off the 2015 South Florida Prog metal scene than with Djent pioneers Periphery at Revolution Live in Fort Lauderdale who are touring in support of their soon to be released 2 CD studio concept album "Juggernaut."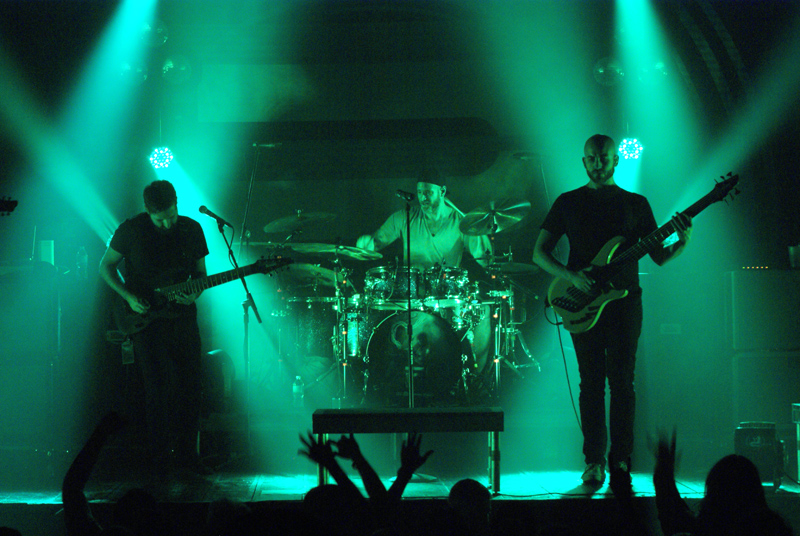 The venue was packed with fans who appreciate bands who come down to this part of the country.  Right from the start of the set, Periphery blasted into what makes them into one of the premier progressive metal acts today.  The audience was blasting back word for word and note for note every melody as they showed their loyalty and enthusiasm.  Vocalist Spencer Sotelo had briefly announced before the set he was struggling with a bout of sore throat: however, he would still give his all and the band would also perform songs instrumentally in order to keep the show going.  There was a mutual edification between band and audience—Sotelo would really show how his appreciation as the lively crowd carried melodies and went wild during the heavy polyrhythmic grooves which define Periphery's identity.
During the instrumental sections, drummer Matt Halpern and bassist Adam "Nolly" Getgood, delivered a pounding foundation which allows the excellent guitar work of Misha Mansoor, Jake Bowen, and Mark Holcomb to finish off the audio spectrum with unparalleled skill and tightness of musicians who are equally passionate about their craft.  Their on stage energy and perfect performance of their songs kept the crowd energized and asking for more.  Their set list included a mix of their more popular early songs as well as new Juggernaut material which raised the level of intensity of their collective sound.
As a modest sound engineer and seasoned concert veteran which includes many shows at Revolution Live,  what I was mostly impressed with this this performance was the high quality of the sound production. Because of this, the delivery of their music was flawless.  This is not an easy venue to achieve a high fidelity level of sound—yet they achieved it.  The clarity of the drums and perfect balance between the bass and three guitars will stand out in my memory as one of the best sounding metal concerts in my experience.  They are definitely up to speed on excellent technology.  They truly delivered a complete performance.  Periphery will definitely continue to impress all their fans on this tour as they continue to improve and mature their sound.
Setlist:
Icarus Lives!
Make Total Destroy
The Scourge
Psychosphere
Ji
The Bad Thing
Alpha
Graveless
Masamune