Ayreon is set to release the brand-new sprawling and epic studio album titled TRANSITUS on September 25th via Music Theories Recordings. And today, The Prog Report is pleased to premiere the video for "Honestly Slipping Away" from the new set. Watch the video here:
Arjen had to to say about the new song:
"Welcome to the colorful world of.. Transitus!
'Hopelessly Slipping Away' features Tommy Karevik (Kamelot) and Cammie Gilbert (Oceans of Slumber) on vocals. It's a haunting track with analog synthesizers and violin, and it slowly builds to an epic climax with marching snares. In this video we see the ghost of Daniel (Tommy) hopelessly trying to reach out to his beloved wife Abby (Cammie) who clearly feels his presence but can't see or hear him."
The album will be available on 2CD, 2LP gatefold red transparent vinyl and a 48-page Earbook which includes 5 discs; 2CD album, 1CD instrumental versions, 1CD guide vocal versions, and a DVD with bonus footage which includes a behind the scenes video, a videoclip, trailer and a 5.1 audio and hi-def stereo mix of the album. The release will be accompanied by a 28-page graphic novel which will be included in the Earbook as well as the 2LP. The physical pre-order will launch on June 25, where digital will go live on July 16.
'Transitus' is built around an entirely new story, not connected to the Ayreon universe although as always it does have some subtle links. The sci-fi theme makes way for a gothic ghost story set (partly) in the 19th century with elements of horror and the supernatural. It's on a dark thunderous night where our story of Abby and Daniel begins.
From the mastermind of Dutch multi-instrumentalist Arjen Lucassen, Transitus is inspired by supernatural movies such as The Others, The Changeling and Ghost along with the music of soundtrack composers John Carpenter (Halloween), Ennio Morricone (Once upon a Time in the West) and Jerry Goldsmith (Omen). "And of course, I revisited all my favorite rock operas such as JC Superstar, Tommy, War of the Worlds and the Wall," Lucassen adds.
'Transitus' is narrated by one of the most iconic and recognizable voices in sci-fi history, most known from his eight-year stint as Doctor Who, Tom Baker. "I was looking for a real storyteller with a mature, deep, warm voice. As a kid, I was a huge Doctor Who fan and my favorite doctor was Tom Baker. I couldn't believe my luck when he agreed to do it! We went to the UK to record him, and it was one of those unforgettable experiences."
As with any Ayreon album, it is an explosive and expansive affair and features Tommy Karevik (Kamelot) as Daniel and Cammie Gilbert (Oceans of Slumber) as Abby. The all-star cast also features Simone Simons (Epica), Dee Snider (Twisted Sister), Joe Satriani, Marty Friedman, Johanne James (Threshold), Noa Gruman (Scardust), Marcela Bovio (MaYan), Caroline Westendorp (The Charm the Fury), Paul Manzi (Arena), Michael Mills (Toehider) and Amanda Somerville (Avantasia, Trilium) amongst many others.
Pre-order here: http://smarturl.it/ayreon-MLG48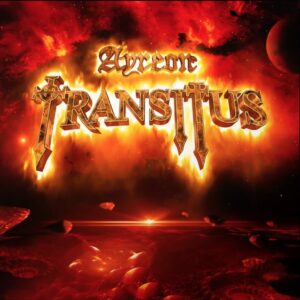 Tracklisting:
CD 1
1. Fatum Horrificum
2. Daniel's Descent into Transitus
3. Listen to My Story
4. Two Worlds Now One
5. Talk of the Town
6. Old Friend
7. Dumb Piece of Rock
8. Get Out! Now!
9. Seven Days, Seven Nights
CD 2
1. Condemned Without A Trial
2. Daniel's Funeral
3. Hopelessly Slipping Away
4. This Human Equation
5. Henry's Plot
6. Message from Beyond
7. Daniel's Vision
8. She is Innocent
9. Lavinia's Confession
10. Inferno
11. Your Story Is Over!
12. Abby In Transitus
13. The Great Beyond