Legendary Swedish symphonic progressive rock band ÄNGLAGÅRD is proud to present their first ever professionally filmed concert, set to be released worldwide on February 10th, 2017. "Live: Made in Norway" was captured at Musikkflekken, Sandvika, Norway on February 21st, 2015, marking the band's return to Norway stages after an absence of 23 years.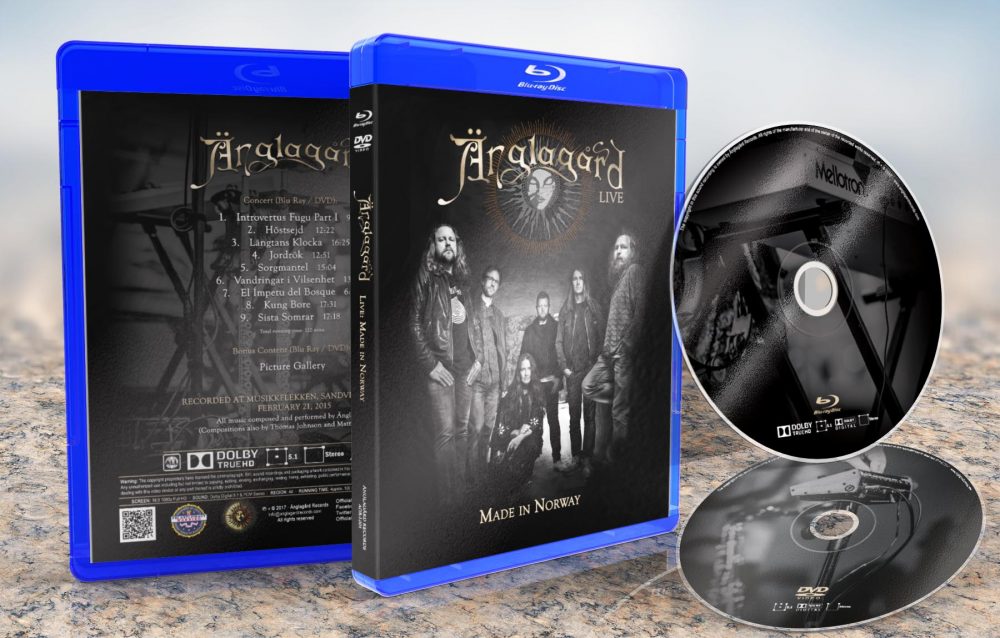 Edited by Martin Gustafson, with audio production and mixing by world renowned audio engineer Alar Suurna, and art design and production supervision by band's long-time collaborator Joel Barrios, the two-hour performance is a stellar capturing of live art through and through; a perfect testimony of Änglagård's unique take on progressive rock, showcasing their swirling, angular crescendos along with frenetic rhythms and howling mellotron, blended with truly emotional sudden softer passages.
A sonic rollercoaster of aggressive music in odd meter, subtle parts and melancholic beauty, building suspense and abrupt stops, with a wondrous interplay of sounds, this visual presentation is definitely not for the faint-hearted. Änglagård's extreme level of delicacy in phrasing and dynamic is a tough match to beat in progressive music and should hold up even in the face of the snootiest of music connoisseurs.
Preorders will start today (January 14th, 2017) at the band's Fan Club page http://www.anglagardfanclub.com/store.html Several bundles are available, combining the new release with T-Shirts and even offering the almost out-of-print 23 Years of Hybris (Deluxe 3 Mini-LP CD Box) which was a Japan only edition limited to 500 copies worldwide.
The set-list of the concert was as follows:
1.- Introvertus Fugu Part I (Prog på Svenska, 2014)
2.- Höstsejd (Epilog, 1994)
3.- Längtans Klocka (Viljans Öga, 2012)
4.- Jordrök (Hybris, 1993)
5.- Sorgmantel (Viljans Öga, 2012)
6.- Vandringar i Vilsenhet (Hybris, 1993)
7.- El Ímpetu del Bosque
8.- Kung Bore (Hybris, 1993)
9.- Sista Somrar (Epilog, 1994)