Norwegian progressive rock act, Airbag, has announced its fourth studio album, Disconnected, to be released on June 10 via Karisma Records. A teaser video for Disconnected, the follow-up to the band's critically acclaimed 2013 release The Greatest Show on Earth, can be seen here:
Guitarist Bjørn Riis comments: "The early demos for 'Disconnected' were written during a couple of months in late 2014. The idea and inspiration for most of the lyrics, and the title track in particular, came from me realizing that I had to make some changes in my life. I was tired of the daily routine, working 9-5 in an office doing basically nothing and never having enough time for my family and music. I took a year off and started writing for the album.
"As for the music, you want to look forward and explore new sounds and musical ground. We talked a lot about wanting to use more electronic elements and giving more room for the drums, allowing them to be more percussive and basically avoid the usual rock formula on all songs. We also wanted to do a more stripped down production and create a more spacious and dynamic sound."
Featuring six songs with a common theme of alienation between the individual and society, Disconnected was recorded with long-time collaborator and engineer Vegard Sleipnes and produced by Airbag vocalist Asle Tostrup and guitarist Bjørn Riis.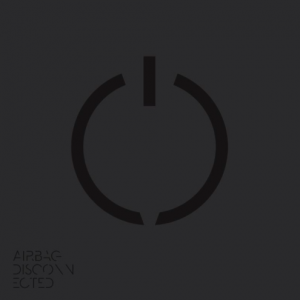 1. Killer
2. Broken
3. Slave
4. Sleepwalker
5. Disconnected
6. Returned
Airbag's music is best described as scenic, epic rock – a sonic journey of lush soundscapes and arrangements, underlined by soaring guitars and soulful vocals. Airbag's three previous album releases: Identity (2009), All Right Removed (2011) and The Greatest Show on Earth (2013) have gained the band a solid following and reputation among both fans and the press. Prog Magazine hailed The Greatest Show on Earth as a "confident step in the right direction, so much so you're led to believe that album number four really could be the big one."
Over the years, Airbag has also become a solid live act, playing at several major festivals and as support and in double-bills with bands like Marillion, Anathema, Pineapple Thief, Riverside, RPWL and Gazpacho.