Sons of Apollo recently announced their 2nd album MMXX, which will be out on Jan 17th, 2020. Now the band have released the heavy second single "Fall to Ascend". Watch the video here:
Produced by The Del Fuvio Brothers (Portnoy and Sherinian), 'MMXX' will be released on InsideOutMusic/Sony as a standard CD package, Limited Edition 2 CD package (which includes instrumental mixes and a cappella excerpts), 2 LP + CD package, and on all digital formats.
In touring news, the band's headlining "MMXX World Tour" will launch January 23rd in Sacramento, CA, and will take them around the world throughout the new year.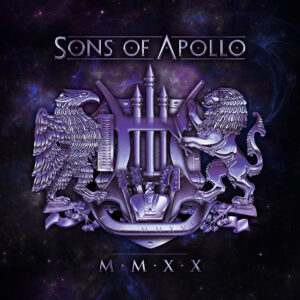 Here's the track listing for MMXX:
1. Goodbye Divinity (7:16)
2. Wither To Black (4:48)
3. Asphyxiation (5:09)
4. Desolate July (6:11)
5. King Of Delusion (8:49)
6. Fall To Ascend (5:07)
7. Resurrection Day (5:51)
8. New World Today (16:38)