Keyboardist Mark Kelly of Marillion joins the podcast to talk about his new solo project and album Mark Kelly's Marathon and pick his top 5 favorite Marillion songs.
For the full audio click the podcast link or download the podcast on
iTunes · Google· Stitcher · PodBean • Spotify
Subscribe to the podcast to automatically receive future podcast episodes.
You can also subscribe to our YouTube channel.
Mark Kelly's Marathon is available as a Limited and Numbered CD+DVD digipak (incl. the Marathon "Real World Session"), vinyl gatefold, CD digipak and digital through EarMusic.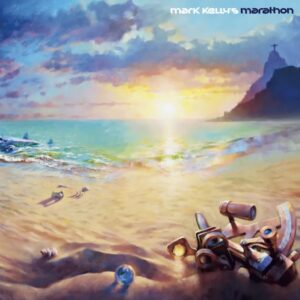 Mark Kelly: Mark Kelly's Marathon
1. Amelia
i) Shoreline
ii) Whistling at the Sea
iii) 13 Bones
2. When I Fell
3. This Time
4. Puppets
5. Twenty Fifty One:
i) Search
ii) Arrival
iii) Trail of Tears
iv) Brief History
DVD (The Real World Sessions)
1. Amelia
2. When I Fell
3. This Time
4. Puppets
5. Twenty Fifty One