Being a fan of modern prog rock in the US has always been challenging; finding out who the new bands were, never hearing them on the radio, and certainly never seeing most of them live. That all changed in 2014 with the Progressive Nation at Sea Cruise. The 4 night cruise that sailed out of Miami was the brainchild of former Dream Theater and now Sons of Apollo bandmates, Mike Portnoy and Derek Sherinian. It wasn't only a chance to see great music and have an amazing time at sea, it was a game changing event in the world of progressive rock.
It seems strange to think now, but as a fan myself, it was unlike anything I had experienced. I loved many of the bands that were on the ship, but for years I resigned myself to the fact that I would never see most of them live in concert. Many of the groups were based out of Europe and would never make it to the US, never mind the chances of meeting them and talking to them. But this cruise, affectionately labeled PNaS by the cruise goers, was the start of introducing a host of prog fans to a new era of groups that have become the next wave of prog rock. Headlined by prog supergroup Transatlantic, the lineup also included a few classic prog legends like Jon Anderson, who at that point had not sung in public in years.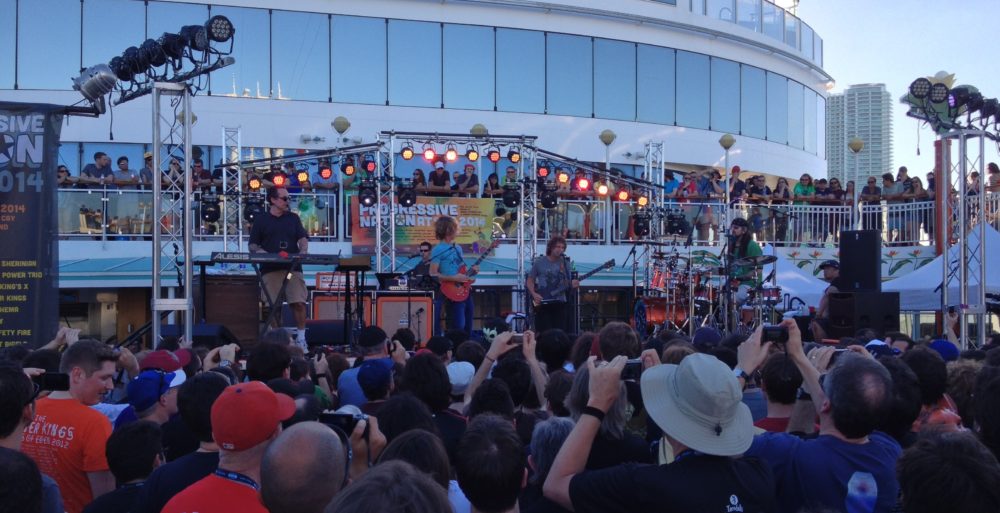 There were some jaw-dropping, never seen before performances like Jon Anderson singing four classic Yes songs with Transatlantic, Adrian Belew performing "Indiscipline" with the lineup of Portnoy/Sherinian/MacAlpine/Sheehan, and the reunion of Neal Morse with Spock's Beard performing both "June" and "The Light." It was also the coming out party for bands like Haken, Thank You Scientist, and Animals as Leaders, all of whom have gone on to have successful careers as bands and continue to flourish. Transatlantic opened and closed the show with their sail away performance of their album Kaleidoscope to the closing performances of hits and the set with Jon Anderson. During the remaining 4 days on the ship, many fans got their first taste of a music cruise and enjoyed some incredible performances by one great band after another.
Derek Sherinian describes how the idea came to be: "Eric Singer of KISS is my good friend. He just finished doing a KISS Cruise and said to me, "You should do Prog Cruise." I immediately knew that Mike was the obvious partner for me to bring in. To this day, many people tell me that on the PN14 Cruise they had the best time of their lives- that always makes me happy to hear."
Mike Portnoy also describes what the cruise was like: "Progressive Nation at Sea still remains one of my proudest career memories…at the time, music cruises were just beginning to blossom and to be given the opportunity to assemble such an amazing lineup was a dream come true for me. (Although at the time it was a bit of a blur as I performed 7 different sets between Transatlantic, PSMS & Bigelf…so between the playing and the organization and trying to see as many bands as I could, it was quite a whirlwind!) The big finale with Transatlantic doing a set of Yes music w Jon Anderson was truly a career highlight for me and an evening I'll always remember.
"Since the amazing one-off PN14 Cruise, I've gone on to combine strengths with Cruise To The Edge and have done the next 4 CTTE's with Larry Morand graciously giving me a new home to have a musical outlet for these very special events and shows. Larry and CTTE have also welcomed so many of my PN14 alumni to CTTE (such as Haken, Pain Of Salvation, Spock's Beard, Adrian Belew & Riverside) to continue spreading this incredible music to the Prog community"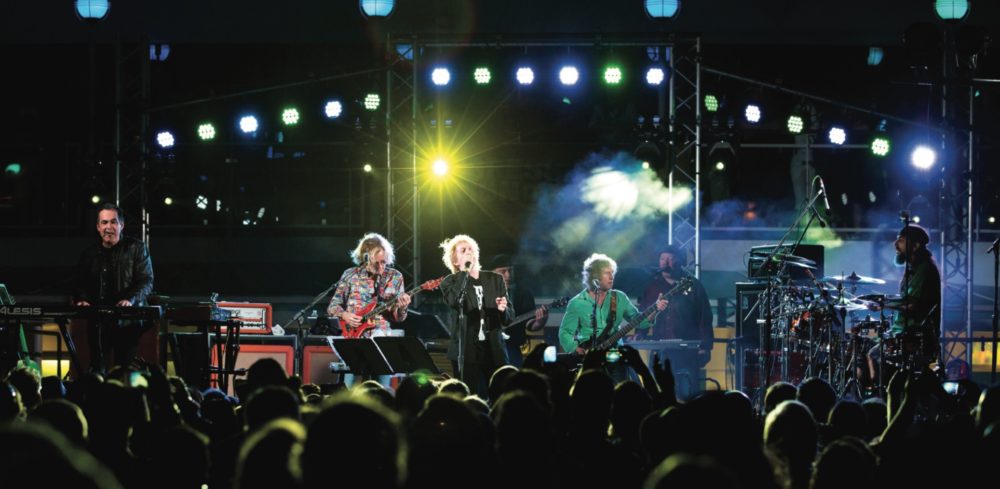 Not only did the cruise expose all of these great bands to audiences that had never seen them before, it also was a significant launching pad for this website, The Prog Report. Promoting the cruise, getting to meet a lot of the artists and meet a lot of great people who were happy to see what we were doing, helped the website grow and become what it has today.
It was the moment when modern prog connected with the fans at a personal level. Four days and nights which showed us the genre was young and growing (AAL, Periphery, Haken, TYS, N2N), established and stable (Devin Townsend Project, Riverside, Dear Hunter, Pain of Salvation), popular and strong (TA, TFK, King's X, PSMS), and timeless (TA with JA performing YES) A once in a lifetime event that nights showed us true reunions are beyond emotional and that collaborations could be the norm; an event which kick started a new standard and expectation for modern prog.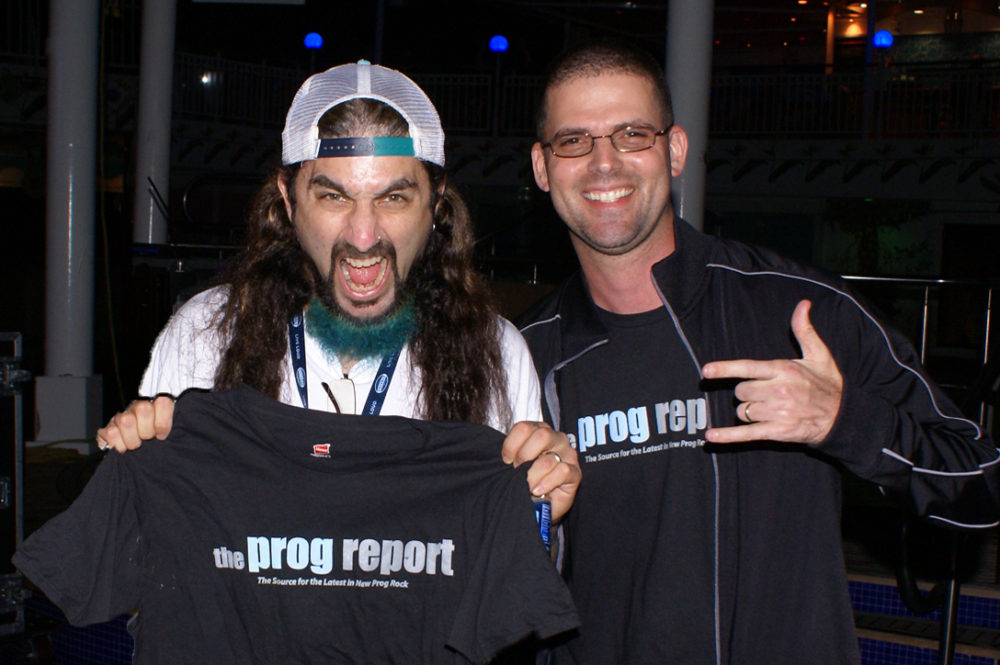 Some of the Prog Report contributors who were guests on the ship recall the cruise:
Kyle Fagala:"Progressive Nation At Sea will forever stand as the best concert experience of my life – my personal Woodstock. There were several once-in-a-lifetime performances: from Transatlantic performing "Into the Blue" during the sail away, to Neal reuniting with Spock's Beard for an emotional performance of "The Light", to Pain of Salvation delivering two blistering sets without their bedridden leader Daniel, to an impromptu acoustic Beatles covers set, and finally to a magnificent closing set with Transatlantic and Jon Anderson preforming Side 1 of 'Tales from Topographic Oceans'. PNAS also marked the first time that a generation of new Prog fans gathered together and began to forge a community that has only grown stronger in the 5 years that have followed."
Prog Nick:"PNAS, as my first cruise, was life-changing – I've been addicted ever since. The concert highlights were, of course, myriad, but the off-stage moments, dozens of them, were just as epic. Just one example? Sitting on the floor around Portnoy, the Morse brothers and several other stars singing Beatles songs into the small hours. I will never forget it."
Daniel Levy:"Progressive Nation at Sea came when Prog cruises were still very new and fresh, everyone went not knowing really what to expect and left waiting for the next one. I hope to be proven wrong one day but I don't believe there will ever be a lineup as solid as that one. If you add that to the constant surprises, crossovers and unique events that happened on that ship, it was just an unsurpassable experience."
Victor Giol:"It was 4 nights which deepened my love of not only prog, but of deep musical fellowship. I met great people who have become friends and discovered new bands that are some of my favorites today."