On June 24th, instrumental progressive duo Pathos & Logos will release their new EP, Cult. This collection of songs can be pre-ordered now at: pathosandlogos.com/merch – where the tracks are available as individual Tarot Cards (the full record can also be purchased as a photo book, CD, and digital album). For a preview of Cult, a live video [produced by Pathos & Logos with the help of Nick Pelc (@augminished_nick)] for the new single – "Novitiate" – can be viewed now exclusively here:
The previously released single, "Regnum", can be seen at: https://www.youtube.com/watch?v=6kSTwj54dC8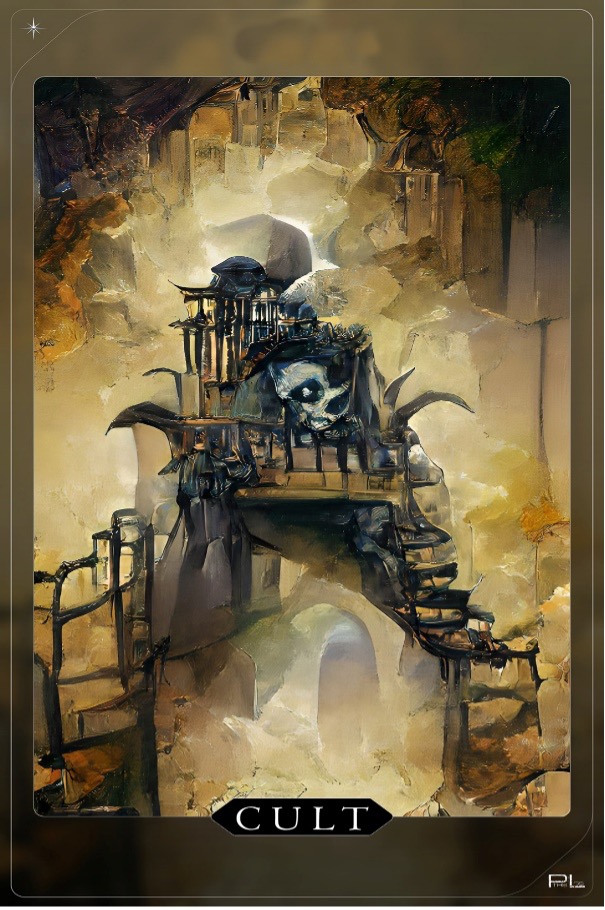 In regards to the Tarot Card packaging (referred to as "The Codex"), Pathos & Logos comments: "We devised this for several reasons…People are using their devices – phones, tablets, etc – to consume music much more than CDs, so 'The Codex' is in part a response to that. It comes in a book format and also as individual cards. Each song on the album has a Tarot-like format that has Art on the front, the name of the song, and a brief statement at the bottom explaining the steps for participating in 'The Order' (our term for like-minded individuals who are serious about art and find meaning from it – including, and hopefully, our art!); the back has QR codes that take the user either to a play-through video of the song, the merch or the tour dates portions of our website. Another reason why we decided to create it was just to do something new and creative that people haven't seen before. This band, its music and its meaning are a long time coming for us, and we really want to do everything we can to make a mark."
For more information about the Tarot Cards and artwork, fans can read an exclusive "Behind The Cover"-interview with guitarist Kyle Neeley and drummer Paul Christiansen at Heaviest of Art: https://www.heaviestofart.com/post/behind-the-cover-pathos-logos-cult
Formed in Denver, Colorado in 2018, Pathos & Logos – featuring guitarist Kyle Neeley and drummer Paul Christiansen –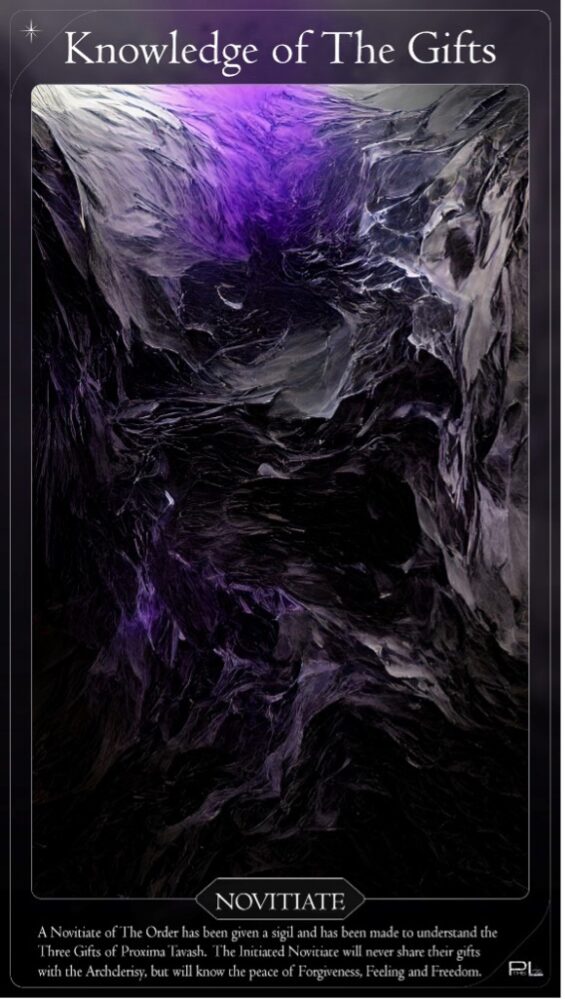 had worked together in numerous acts previously, celebrating Art as a system of spirituality and Magick long before they created this band. Since the beginning, the instrumental progressive duo aimed to create complex and involving pieces, dropping their Pathos & Logos debut, Glory To The Order, in 2020, and now returning in 2022 with Cult – a far heavier release that still contains all the energetic peaks and valleys integral to their unique sound, but delving deeper into that which they are channeling. "'Cult' is laden with lots of ideas," says Christiansen. "There's a recurring melodic theme that appears throughout the recording, and it's also our initial foray into working in some of our Magickal concepts. The Magickal/spirituality work that we do is also recorded in books that we make. One of them, 'The Sanctum Innan', has a section with sigils [symbols considered to have magical power] that we created, which we then assigned specific rhythms to. By incorporating these rhythms into the songs, they're vested with the energy of our intentions. Even the keys of the songs carry certain meanings and energy for us. It's safe to say that 'Cult' has several layers of meaning for us, and that is absolutely by design."
Tracked at Augminished Studio in Littleton, CO, the band worked with good friend Nick Pelc, who has been recording them there for a long time, in multiple projects. Additional instruments, mixing and mastering were all done in Neeley's home studio, the guitarist also an accomplished engineer who has worked with – amongst others – The Black Dahlia Murder, God Forbid and The Human Abstract. The resulting EP explores a variety of moods, and they are gripping throughout, never wasting a moment, everything having meaning and purpose. "We try very hard to highlight our individual personality as a band," Christiansen explains. "Kyle and I created a proprietary system for writing authentic Meshuggah-style riffs, which we playfully refer to as 'Wisdom Parts', so that's aligned with a lot of modern prog material, but we try to focus heavily on the melodic component. Every track has a bold, singable melody in it somewhere, and any shred-guitar material is metered out very carefully."
Cult track-listing
1. Initiation
2. Novitiate
3. Regnum
4. Ivdex
Throughout spring/summer 2022, Pathos & Logos will make appearances across the USA in support of Cult – see below for all dates!
Pathos & Logos tour dates
May 18 – Greeley, CO @ Moxi Theater w/ Goatwhore
May 20 – Casper, WY @ Oil City Beer Company
May 21 – Kearney, NE @ The Otherside
May 26 – Amarillo, TX @ Zombiez
May 27 – Arlington, TX @ Growl Records w/ Temptress, Transit Method, Realm Drifter
June 17 – Clifton, NJ @ Dingbatz w/ We Our War and TBA
June 18 – Brooklyn, NY @ Lucky 13 Saloon w/ Coronary Thrombosis, Cranial Damage
July 13 – Fort Collins, CO @ Blast N Bowl – 830 North